TENNESSEE
Your complete directory of Tennessee candidates for Governor, United State Senator and Congress in the current election cycle ... state political parties ... the official state election office ... and state news sources.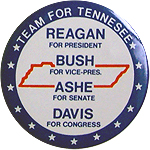 ELECTION CALENDAR:
Filing Deadline: April 2, 2020
Primary: August 6, 2020
CANDIDATE DIRECTORY LEGEND:
Bold = Active Candidate
Italics = Potential Candidate
* = Incumbent
= Winner
(Incumbent Party Listed First)
This page was last updated on February 13, 2020
---
GOVERNOR:
Bill Lee (R)* - (Campaign Site)
Next Gubernatorial Election in 2022.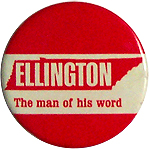 ---
TENNESSEE GENERAL ASSEMBLY:
State House
State Senate
---
U.S. SENATOR:
[ Lamar Alexander (R)* - Retiring in 2020. ]
Clyde Benson (R) - Security Guard, Army Reserve Soldier & Afghan War Veteran
Diane Black (R) - Ex-Congresswoman, Ex-State Sen., Ex-State Rep. & '18 Gov Candidate
Byron Bush (R) - Dentist & '94 Candidate
Larry Crim (R) - Psychologist, Businessman & Frequent Candidate
Stephen Fincher (R) - Ex-Congressman, Businessman & Farmer
George Flinn (R) - Ex-Shelby County Commissioner, Physician, Navy Veteran & Frequent Candidate
Josh Gapp (R) - Physician
Bill Hagerty (R) - Ex-US Ambassador to Japan, Ex-State Cabinet Member & Businessman
Beth Harwell (R) - Ex-State House Speaker, Ex-State GOP Chair & '18 Gov Candidate
Glen Neal (R) - Retired Knox County Chief Jailer
Lance Nichols (R)
Stokes Nielson (R) - Country Music Musician
Aaron Pettigrew (R) - Truck Driver & '18 Candidate
Johnny "JJ" Presley (R) - Ex-Cumberland County School Board Member & Medical Center Owner
Manny Sethi (R) - Surgeon
Jeff Webb (R) - Businessman
Marquita Bradshaw (D) - Staffing Consultant, Insurance Agent & Enviromental Activist
James Mackler (D) - Attorney, Air National Guard Officer & Iraq War Veteran
Diana Onyejiaka (D) - US-Africa Trade Consultant & College Lecturer
Elizabeth McLeod (I) - Tax Manager
Kacey Morgan (I) - Community Events Consultant & Social Justice Activist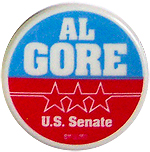 Marsha Blackburn (R)* - (Campaign Site) - Next Election in 2024.
---
U.S. CONGRESS:
District 1:
[ Phil Roe (R)* - Retiring in 2020. ]
Charles Allen (R) - Ex-State Rep.
John Clark (R) - Ex-Kingsport Mayor & Businessman
Rusty Crowe (R) - State Sen., Attorney & Vietnam War Veteran
Steve Darden (R) - Ex-Johnson City Mayor & Attorney
Dustin Decal (R) - Debt Collector
Diana Harshbarger (R) - Pharmacist & Community Activist
David Hawk (R) - State Rep. & Businessman
Timothy Hill (R) - State Rep., Marketing Executive & Ex-Congressional Aide
Bud Hulsey (R) - State Rep., Businessman & Retired Police Officer
Ashley Nickloes (R) - National Guard Lt Colonel & '18 Candidate
Dan Street (R) - Sullivan County Attorney
Nichole Williams (R) - Internet Consultant, Ex-Car Saleswoman & Medical Marijuana Activist
Chris Rowe (D) - IT Professional & USAF Veteran
Larry Smith (D) - College Professor
District 2:
Tim Burchett (R)* - (Campaign Site)
Renee Hoyos (D) - Environmental Activist, Ex-Watershed Analyst & '18 Nominee
District 3:
Chuck Fleischmann (R)* - (Campaign Site)
Nancy Baxley (I) - Teacher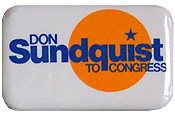 District 4:
Scott DesJarlais (R)* - (Campaign Site)
Doug Meyer (R) - Ex-Franklin County GOP Chair, Retired Police Officer & USCG Veteran
Meredith Mattlin (D) - Photographer, Videographer & Writer
District 5:
Jim Cooper (D)* - (Campaign Site)
Keeda Haynes (D) - Attorney
Justin Jones (D) - College Student & Progressive Activist
Joshua Moran (D)
Joshua Rawlings (D) - Software Developer, Musician & '14 St Rep Candidate
Elijah Adcox (R)
Craig Wildenradt (I) - Systems Engineering Manager
District 6:
John Rose (R)* - (Campaign Site)
Steven Hubbard (D)
Christopher Monday (I) - Graphic Designer & '18 Candidate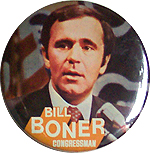 District 7:
Mark Green (R)* - (Campaign Site)
Kiran Sreepada (D) - Public Policy Consultant
Ben Estes (Reform) - Minister
Scott Vieira Jr. (I) - Iraq War Veteran
District 8:
David Kustoff (R)* - (Campaign Site)
District 9:
Steve Cohen (D)* - (Campaign Site)
Corey Strong (D) - Ex-Shelby Co. Democratic Chair, School Official & Naval Reserve Officer
Charlotte Bergmann (R) - Businesswoman, Trump Campaign Activist & '14/'18 Nominee
---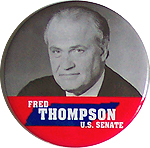 STATE POLITICAL PARTIES:
Constitution Party of Tennessee (C)
Tennessee Democratic Party (D)
Green Party of Tennessee (G)
Libertarian Party of Tennessee (L)
Tennessee Republican Party (R)
---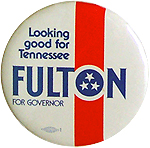 STATE ELECTION OFFICE:
Tennessee Registry of Election Finance
---
STATE NEWS SOURCES: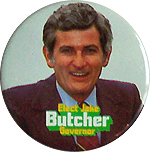 Bradley County News Weekly
Chattanooga Times-Free Press
Cleveland Daily Banner
Elizabethton Star
Franklin Review-Appeal
Knoxville Journal
Knoxville News-Sentinel - (Politics Section)
Lebanon Democrat & Wilson County News
McMinnville Southern Standard
Memphis Commercial Appeal
Memphis Flyer (Alternative) - (Politics Section)
Morristown Citizen Tribune
Murfreesboro Daily News Journal
Nashville City Paper (Alternative)
Nashville Digest
Nashville Scene (Alternative)
Nashville Tennessean
The Oak Ridger
Rhea County Herald-News
Rutherford Courier
Sevierville/Gatlinburg Mountain Press
Shelbyville Times-Gazette
Sparta Expositor
TNPoliticsBlog.com
Tullahoma.net
VolunteerVoters.com
WDEF TV-12 (CBS - Chattanooga)
WTVC TV-9 (ABC - Chattanooga)
WBBJ TV-7 (ABC - Jackson)
WJHL TV-11 (CBS - Johnson City)
WATE TV-6 (ABC - Knoxville)
WBIR TV-10 (NBC - Knoxville)
WTNZ TV-43 (FOX - Knoxville)
WVLT TV-8 (CBS - Knoxville)
WMC TV-5 (NBC - Memphis)
WPTY TV-24 (ABC - Memphis)
WREG TV-3 (CBS - Memphis)
WKRN TV-2 (ABC - Nashville)
WSMV TV-4 (NBC - Nashville)
WTVF TV-5 (CBS - Nashville)
HELP MAKE POLITICS1 COMPLETE!! IF YOU KNOW OF A CANDIDATE MISSING FROM OUR LISTS, PLEASE .