SOUTH CAROLINA
Your complete directory of South Carolina candidates for Governor, United State Senator and Congress in the current election cycle ... state political parties ... the official state election office ... and state news sources.
ELECTION CALENDAR:
Filing Deadline (Major Parties): March 30, 2024
Filing Deadline (Independents): July 2024
Filing Deadline (Other Parties): August 2024
Primary: June 11, 2024
Primary Runoff: June 25, 2024
CANDIDATE DIRECTORY LEGEND:
Bold = Active Candidate
Italics = Potential Candidate
* = Incumbent
= Winner
(Incumbent Party Listed First)
This page was last updated on September 27, 2023
---
STATE CONSTITUTIONAL OFFICERS:
GOVERNOR:
[ Henry McMaster (R)* - Term-Limited in 2026. ]
Pamela Evette (R) - Lt Governor, Businesswoman & Accountant
Shane Massey (R) - State Senate Majority Leader & Attorney
John Warren (R) - Businessman, Iraq War Veteran & '18 Candidate
Alan Wilson (R) - Attorney General & Iraq War Veteran
Next State Constitutional Officer Elections in 2026.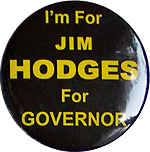 LIEUTENANT GOVERNOR:
Pamela Evette (R)*
SECRETARY OF STATE:
Mark Hammond (R)* - (Campaign Site)
STATE TREASURER:
Curtis Loftis (R)* - (Campaign Site)
ATTORNEY GENERAL:
Alan Wilson (R)* - (Campaign Site)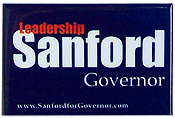 COMPTROLLER GENERAL:
Brian Gains (D)*
STATE SUPERINTENDENT OF EDUCATION:
Ellen Weaver (R)* - (Campaign Site)
STATE AGRICULTURE COMMISSIONER:
Hugh Weathers (R)* - (Campaign Site)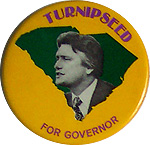 ---
SOUTH CAROLINA GENERAL ASSEMBLY:

State House - (Republican Caucus - Democratic Caucus)

State Senate - (Republican Caucus - Democratic Caucus)
---
U.S. SENATOR:
Lindsey Graham (R)* - (Campaign Site) - Next Election in 2026.
Ralph Norman (R) - Congressman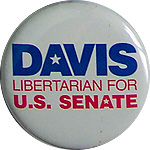 Tim Scott (R)* - (Campaign Site) - Next Election in 2028.
---
U.S. CONGRESS:
District 1:
Nancy Mace (R)* - (Campaign Site)
Austin Anderson (R) - Uber Driver
Mac Deford (D) - Hilton Head Island Town General Counsel & USCG Veteran
Michael Moore (D) - Corporate Diversity Officer & Museum Founder
District 2:
Joe Wilson (R)* - (Campaign Site)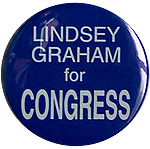 District 3:
Jeff Duncan (R)* - (Campaign Site)
Daniel Duncan (D) - Truck Driver & Ex-Restaurant Manager
Elspeth Murday (I) - Bioinformatics Researcher
District 4:
William Timmons (R)* - (Campaign Site)
Lee Turner (D) - Businesswoman, Accountant & '18/'22 Candidate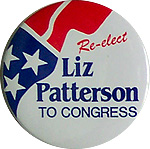 District 5 :
Ralph Norman (R)* - (Campaign Site)
Elizabeth Tedder (I)
District 6:
Jim Clyburn (D)* - (Campaign Site)
Gregg "Marcel" Dixon (D) - Teacher, Reparations Activist & '22 Candidate
Duke Buckner (R) - Ex-Walterboro Councilman, Attorney, '22 Nominee & '20 US Sen Candidate
Dennis Whiteley (R)
Justin Ginn (I) - National Guard Veteran
District 7:
Russell Fry (R)* - (Campaign Site)
---
STATE POLITICAL PARTIES: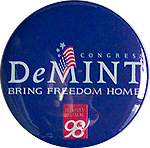 Alliance Party of South Carolina (A)
Constitution Party of South Carolina (C)
South Carolina Democratic Party (D)
South Carolina Green Party (G)
South Carolina Labor Party (LAB)
Libertarian Party of South Carolina (L)
South Carolina Republican Party (R)
United Citizens Party (UC)
South Carolina Working Families Party (WF)
Independent (I)
Write-In (WI)
---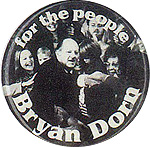 STATE ELECTION OFFICE:
South Carolina Election Commission
---
STATE NEWS SOURCES:
Aiken Standard
Anderson Independent-Mail
Beaufort Gazette
Carolina Panorama (African-American)
Charleston City Paper (Alternative)
Charleston El Informador (Spanish)
Charleston Mercury
Charleston Post & Courier
Chester News & Reporter
The State (Columbia)
FitsNews.com (Conservative)
Florence Morning News
Greenville Business Magazine
Greenville News
Greenwood Index-Journal
Hartsville Messenger
Hilton Head Island Packet
Kingstree News
Lancaster News
Lexington County Chronicle
Millenium Magazine (African-American)
The Minority Eye (African-American & Hispanic)
Myrtle Beach Sun-News
Nuestro Estado (Spanish)
Orangeburg Times and Democrat
Pawley's Island Coastal Observer
Q Notes Carolinas (LGBT)
Seneca Daily Journal
Spartanburg Herald-Journal
Statehouse Report
Sumter Item

South Carolina ETV (PBS)
WCBD TV-2 (NBC - Charleston)
WCIV TV-4 (ABC - Charleston)
WCSC TV-5 (CBS - Charleston)
WTAT TV-24 (FOX - Charleston)
WIS TV-10 (NBC - Columbia)
WLTX TV-19 (CBS - Columbia)
WOLO TV-25 (ABC - Columbia)
WACH TV-57 (FOX - Columbia)
WKTC TV-63 (Telemundo - Columbia)
WPDE TV-15 (ABC - Florence/Myrtle Beach)
South Carolina Public Radio (NPR)
HELP MAKE POLITICS1 COMPLETE!! IF YOU KNOW OF A CANDIDATE MISSING FROM OUR LISTS, PLEASE .