RHODE ISLAND
Your complete directory of Rhode Island candidates for Governor, United State Senator and Congress in the current election cycle ... state political parties ... the official state election office ... and state news sources.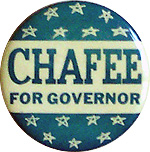 ELECTION CALENDAR:
Filing Deadline: June 2024
Primary: September 2024
CANDIDATE DIRECTORY LEGEND:
Bold = Active Candidate
Italics = Potential Candidate
* = Incumbent
= Winner
(Incumbent Party Listed First)
This page was last updated on January 4, 2023
---
STATE CONSTITUTIONAL OFFICERS:
GOVERNOR:
Dan McKee (D)* - (Campaign Site)
Next State Constitutional Officer Elections in 2026.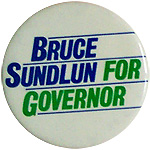 LIEUTENANT GOVERNOR:
Sabina Matos (D)* - (Campaign Site)
SECRETARY OF STATE:
Gregg Amore (D)* - (Campaign Site)
ATTORNEY GENERAL:
Peter Neronha (D)* - (Campaign Site)
GENERAL TREASURER:
James Diossa (D)* - (Campaign Site)
---
STATE LEGISLATURE:
State House
- (Democratic Caucus - Republican Caucus)
State Senate
- (Democratic Caucus - Republican Caucus)
---
U.S. SENATOR:
Sheldon Whitehouse (D)* - (Campaign Site)
Ray McKay (R) - Political Consultant & IT Professional
Allen Waters (R) - Financial Consultant & Frequent Candidate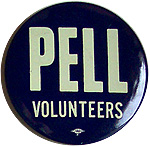 Jack Reed (D)* - (Campaign Site) - Next Election in 2026.
---
U.S. CONGRESS:
District 1:
David Cicilline (D)* - (Campaign Site)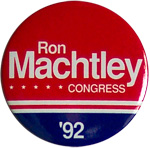 District 2:
Seth Magaziner (D)* - (Campaign Site)
---
STATE POLITICAL PARTIES:
Constitution Party of Rhode Island (C)
Rhode Island Democratic Party (D)
Green Party of Rhode Island (G) - not affiliated with national Green Party
Libertarian Party of Rhode Island (L)
Moderate Party of Rhode Island (M)
Rhode Island Republican Party (R)
Independent (I)
Write-In (WI)
---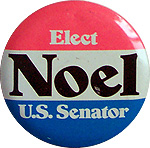 STATE ELECTION OFFICE:
Secretary of State: Division of Elections

State Board of Elections
---
STATE NEWS SOURCES:
Chariho Times
College Hill Independent
Coventry Courier
Cumberland Valley Breeze
East Bay Newspapers
East Greenwich Pendulum
Kent County Daily Times
Narragansett Times
Newport Daily News
North Kingstown Standard Times
Options RI (LGBT)
Pawtucket Times
Providence American (African-American)
Providence Banner (Alternative)
Providence Business News
Providence Daily Dose (Alternative)
Providence en Espaņol (Spanish)
Providence Journal
South County Independent
Southern Rhode Island Newspapers
Warwick Beacon
Westerly Sun
Woonsocket Call

WLNE-TV 6 (ABC - Providence)
WJAR-TV 10 (NBC - Providence)
WPRI-TV 12 (FOX - Providence)
WSBE-TV 36 Public Television (PBS - Providence)
WRIW TV-51 (Telemundo - Providence)
Rhode Island Public Radio (NPR)
WPRO Radio 630 AM
HELP MAKE POLITICS1 COMPLETE!! IF YOU KNOW OF A CANDIDATE MISSING FROM OUR LISTS, PLEASE .