NORTH DAKOTA
Your complete directory of North Dakota candidates for Governor, United States Senator and Congress in the current election cycle ... state political parties ... the official state election office ... and state news sources.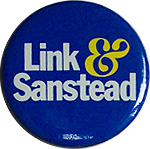 ELECTION CALENDAR:
Democratic Nominating Convention: April 12-14, 2024
Republican Nominating Convention: April 5-6, 2024
Filing Deadline (Major Parties): April 8, 2024
Filing Deadline (Primary Write-Ins): May 21, 2024
Filing Deadline (Indep & Third Parties): September 3, 2024
Filing Deadline (Write-Ins): October 2024
Primary: June 11, 2024
CANDIDATE DIRECTORY LEGEND:
Bold = Active Candidate
Italics = Potential Candidate
* = Incumbent
= Winner
(Incumbent Party Listed First)
This page was last updated on September 13, 2023
---
STATE CONSTITUTIONAL OFFICERS:
2024 Elections:
GOVERNOR:
Doug Burgum (R)* - (Campaign Site)
LIEUTENANT GOVERNOR:
Tammy Miller (R)*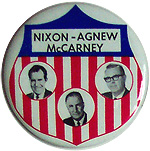 STATE TREASURER:
Thomas Beadle (R)* - (Campaign Site)
STATE AUDITOR:
Josh Gallion (R)* - (Campaign Site)
STATE INSURANCE COMMISSIONER:
Jon Godfread (R)* - (Campaign Site)
STATE SUPERINTENDENT OF PUBLIC INSTRUCTION:
(Note: Superintendent is a Non-Partisan Election)
Kirsten Baesler (R)* - (Campaign Site)
---
2026 Elections:
SECRETARY OF STATE:
Michael Howe (R)* - (Campaign Site)
ATTORNEY GENERAL:s
Drew Wrigley (R)* - (Campaign Site)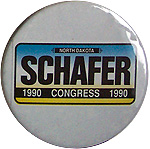 STATE AGRICULTURE COMMISSIONER:
Doug Goehring (R)* - (Campaign Site)
STATE TAX COMMISSIONER:
Brian Kroshus (R)* - (Campaign Site)
---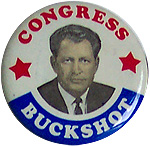 STATE LEGISLATURE:

State House

State Senate
---
U.S. SENATOR:
Kevin Cramer (R)* - (Campaign Site)
Katrina Christiansen (D) - College Professor, Agricultural Engineer & '22 Nominee
Kristin Hedger (I) - Manufacturing Executive & '06 Sec of State Nominee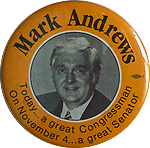 John Hoeven (R)* - (Campaign Site) - Next Election in 2028.
---
U.S. CONGRESS:
At Large:
Kelly Armstrong (R)* - (Campaign Site)
---
STATE POLITICAL PARTIES:
North Dakota Constitution Party (C)
North Dakota Democratic-NPL Party (D)
North Dakota Green Party (G)
Libertarian Party of North Dakota (L)
North Dakota Republican Party (R)
Independent (I)
Write-In (WI)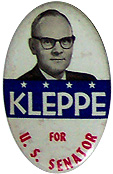 ---
STATE ELECTION OFFICE: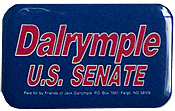 ---
STATE NEWS SOURCES:
Bismarck Tribune
Devil's Lake Journal
Dickinson Press
Fargo Forum
Grand Forks Herald
Jamestown Sun
Minot Daily News
NDxPlains Blog
Say Anything Blog
Valley City Times-Record
Wahpeton Daily News
Williston Herald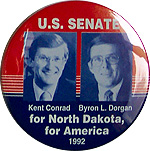 KFYR TV-5 (NBC - Bismarck)
KXMA TV-2 (CBS - Dickinson)
KXMC TV-13 (CBS - Minot)
North Dakota Public Radio / Prairie Public Television
WDAY TV-6 (ABC - Fargo)
WDAZ TV-8 (ABC - Grand Forks)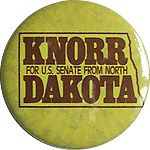 HELP MAKE POLITICS1 COMPLETE!! IF YOU KNOW OF A CANDIDATE MISSING FROM OUR LISTS, PLEASE .