ARIZONA
Your complete directory of Arizona candidates for Governor, State Cabinet, United State Senator and Congress in the current election cycle ... state political parties ... the official state election office ... and state news sources.
"For the political junkie, there are plenty of sites that dig as deep into politics as anyone would want to go. [One] of the better clearinghouse sites where people can find links to almost every political site is Politics1." -- Arizona Republic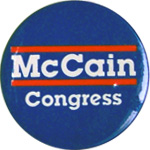 ELECTION CALENDAR:
Filing Deadline (Major Parties): April 4, 2022
Filing Deadline (New Parties): November 2021
Filing Deadline (Primary - WIs'): June 23, 2022
Filing Deadline (General - WI's): September 29, 2022
Primary: August 2, 2022
CANDIDATE DIRECTORY LEGEND:
Bold = Active Candidate
Italics = Potential Candidate
* = Incumbent
= Winner
(Incumbent Party Listed First)
This page was last updated on September 30, 2022
---
STATE CONSTITUTIONAL OFFICERS:
GOVERNOR:
[ Doug Ducey (R)* - Term-Limited in 2022. ]
Kari Lake (R) - Ex-Local TV News Anchor
Katie Hobbs (D) - Secretary of State, Ex-State Sen. & Social Worker
Anthony Camboni (WI)
Steph Denny (WI)
Mikki Lutes-Burton (WI)
Shawn Merrill (WI) - Unemployed Worker
Todd Smeltzer (WI)
William Pounds (WI) - Podcast Host & Caregiver
Liana West (WI)

Next State Constitutional Officer Elections in 2022.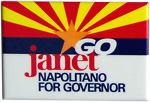 SECRETARY OF STATE:
[ Katie Hobbs (D)* - Candidate for Governor in 2022. ]
Adrian Fontes (D) - Ex-Maricopa County Recorder, Attorney & USMC Veteran
Mark Finchem (R) - State Rep., Realtor, Retired Police Officer & Alt-Right Militia Member
ATTORNEY GENERAL:
[ Mark Brnovich (R)* - Term-Limited in 2022. ]
Abe Hamadeh (R) - Attorney & Army Reserve Officer
Kris Mayes (D) - Ex-State Corporate Commissioner, Law Professor, Attorney & Ex-Journalist
Samantha Severson (L/WI)
STATE TREASURER:
Kimberly Yee (R)* - (Campaign Site)
Martin Quezada (D) - State Sen., Ex-State Rep., Ex-School Board Member & Attorney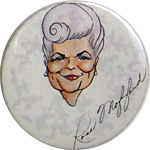 SUPERINTENDENT OF PUBLIC INSTRUCTION:
Kathy Hoffman (D)* - (Campaign Site)
Tom Horne (R) - Ex-Attorney General, Ex-Supt of Public Instruction & Ex-State Rep.
Patrick Finerd (WI) - Security Guard, '20 Corp Comm Candidate & '22 Gov Candidate
STATE MINE INSPECTOR:
Paul Marsh (R)* - (Campaign Site)
Trista DiGenova (WI) - Eco-Ranch Owner, Artist, Writer & '20 Sheriff Candidate
---
STATE LEGISLATURE:

State House

State Senate
---
U.S. SENATOR:
Mark Kelly (D)* - (Campaign Site)
Blake Masters (R) - Venture Capitalist & Attorney
Marc Victor (L) - Attorney, USMC Veteran & '12 Nominee
Sherrise Bordes (WI)
Christopher Bullock (WI)
Edward Davida (WI)
Lester "Skip" Maul (WI) - Frequent Candidate
Ty McLean Jr. (WI) - Electrician
Roxanne Rodriguez (WI) - Teacher
Todd Smeltzer (WI)
Will Taylor (WI)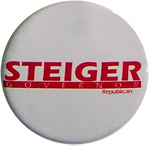 Kyrsten Sinema (D)* - (Campaign Site) - Next Election in 2024.
---
U.S. CONGRESS:
District 1:
David Schweikert (R)* - (Campaign Site)
Jevin Hodge (D) - Communications Consultant, Democratic Activist & '20 County Board Candidate
District 2:
Tom O'Halleran (D)* - (Campaign Site)
Eli Crane (R) - Businessman, Ex-Navy SEAL & Iraq War Veteran
Chris Sarappo (WI) - Computer Programmer & Conservative Activist
District 3:
Ruben Gallego (D)* - (Campaign Site)
Jeff Zink (R) - Disability Strength/Conditioning Specialist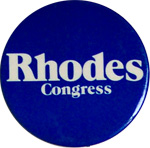 District 4:
Greg Stanton (D)* - (Campaign Site)
Kelly Cooper (R) - Restaurant Owner & USMC Veteran
Steve Jones (WI)
District 5:
Andy Biggs (R)* - (Campaign Site)
Javier Ramos (D) - Attorney & '20 Candidate
Debra Jo "D-Jo" Borden (WI)
Clint Smith (WI) - Attorney
District 6:
[ Ann Kirkpatrick (D)* - Retiring in 2022. ]
Kirsten Engel (D) - Ex-State Sen., Ex-State Rep. & Attorney
Juan Ciscomani (R) - Ex-Gubernatorial Aide & Ex-Hispanic Chamber of Commerce Official
Avery Thornton (WI) - Sheet Metal Worker
District 7:
Raul Grijalva (D)* - (Campaign Site)
Luis Pozzolo (R) - Meat Store Owner & MAGA Activist
Jeannette Garcia (WI) - Ex-Police Officer & Afghan War Veteran
District 8:
Debbie Lesko (R)* - (Campaign Site)
Alixandria Guzman (WI) - Teacher
Jeremy Spreitzer (WI) - Firefighter & Insurance Executive
District 9:
Paul Gosar (R)* - (Campaign Site)
Richard Grayson (WI) - Attorney, Author & Frequent Candidate
Tom Tzitzura (WI)

---
STATE POLITICAL PARTIES: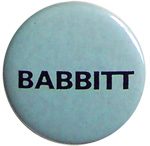 Constitution Party of Arizona (C)
Arizona Democratic Party (D)
Arizona Green Party (G)
Independent Party of Arizona (IP)
Independent Green Party (IGP)
Arizona Libertarian Party (L)
Patriot Party of Arizona (PP)
Arizona Republican Party (R)
Independent (I)
Write-In Candidate (WI)
---
STATE ELECTION OFFICES:
Secretary of State's Office

Citizens Clean Elections Commission
---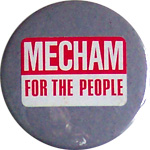 STATE NEWS SOURCES:
Arizona Capitol Times (Phoenix)
Arizona Daily Star (Tucson)
Arizona Daily Sun (Flagstaff)
Arizona Republic (Phoenix)
Bisbee Observer
Casa Grande Dispatch
Cave Creek Foothills Sentinel / Canyon Country News
Cave Creek Sonoran News
Douglas Daily Dispatch
Kingman Daily Miner
KGUN TV-9 (ABC - Tucson)
KOLD TV-13 (CBS - Tucson)
KYMA TV-11 (NBC - Yuma)
Lake Havasu City News-Herald
Navajo Hopi Observer (Flagstaff)
Navajo Times
Parker Sun-Times
Payson Roundup
Phoenix Echo Magazine (Gay & Lesbian)
Phoenix Jewish News
PHXNews.com
Phoenix New Times (Alternative)
PolitickerAZ.com
Prescott Daily Courier & Prescott Valley Tribune
Sedona Red Rock News
Sierra Vista Herald
Tombstone Tumbleweed
Tucson Citizen
Yuma Daily Sun
HELP MAKE POLITICS1 COMPLETE!! IF YOU KNOW OF A CANDIDATE MISSING FROM OUR LISTS, PLEASE .