WISCONSIN
Your complete directory of Wisconsin candidates for Governor, State Cabinet, United State Senator and Congress in the current election cycle ... state political parties ... the official state election office ... and state news sources.
CANDIDATE DIRECTORY LEGEND:
Bold = Active Candidate
Italics = Potential Candidate
* = Incumbent

= Winner
(Incumbent Party Listed First)
Filing Deadline: June 2, 2014
Primary: August 12, 2014
This page was last updated on October 21, 2013

---
STATE CONSTITUTIONAL OFFICERS:
GOVERNOR:
Scott Walker (R)* - (Campaign Site)
Mary Burke (D) - Madison School Board Member, Ex-State Commerce Secretary & Ex-Corporate Executive
Kathleen Vinehout (D) - State Sen., Farmer, Ex-College Professor & '12 Candidate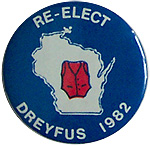 Next State Constitutional Officer Elections in 2014.
LIEUTENANT GOVERNOR:
Rebecca Kleefisch (R)* - (Campaign Site)
ATTORNEY GENERAL:
[ J.B. Van Hollen (R)* - Retiring in 2014. ]
Brad Schimel (R) - Waukesha County District Attorney
David Borowski (D) - Milwaukee County Circuit Judge
Jon Richards (D) - State Rep., Attorney & Ex-Journalist
Jim Palmer (Independent) - State Police Union Executive Director & Attorney
SECRETARY OF STATE:
Doug LaFollette (D)*
Rohn Bishop (R) - Ex-Waupun City Councilman & GOP Activist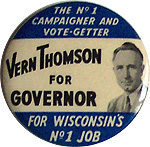 STATE TREASURER:
Kurt Schuller (R)* - (Campaign Site)
STATE SUPERINTENDENT OF PUBLIC INSTRUCTION:
(Note: Superintendent is officially a non-partisan post. Next Election in 2017.)
Tony Evers (D)* - (Campaign Site)
---
STATE LEGISLATURE:
State Assembly
State Senate
- ( Democratic Caucus )
---
U.S. SENATOR:
Ron Johnson (R)* - (Campaign Site) - Next Election in 2016.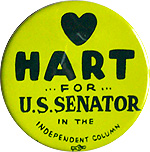 Tammy Baldwin (D)* - (Campaign Site) - Next Election in 2018.
---
U.S. CONGRESS:
District 1:
Paul Ryan (R)* - (Campaign Site)
Amar Kaleka (D) - Documentary Filmmaker & Gun Control Advocate
Rob Zerban (D) - Ex-Kenosha County Supervisor, Food Service Company Owner & '12 Nominee
District 2:
Mark Pocan (D)* - (Campaign Site)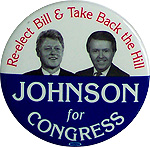 District 3:
Ron Kind (D)* - (Campaign Site)
District 4:
Gwen Moore (D)* - (Campaign Site)
Janet Hinz (R) - College Instructor
Dan Sebring (R) - Auto Repair Shop Owner, GOP Activist, Navy Veteran & Frequent Candidate
District 5:
Jim Sensenbrenner (R)* - (Campaign Site)
District 6:
Tom Petri (R)* - (Campaign Site)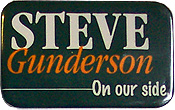 District 7:
Sean Duffy (R)* - (Campaign Site)
Kelly Westlund (D) - Ashland Town Alderman
District 8:
Reid Ribble (R)* - (Campaign Site)
---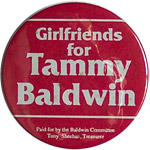 STATE POLITICAL PARTIES:
Constitution Party of Wisconsin
Democratic Party of Wisconsin
Wisconsin Green Party
Libertarian Party of Wisconsin
Wisconsin Republican Party
Socialist Party of Wisconsin
---
STATE ELECTION OFFICE:
Government Accountability Board
---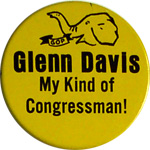 STATE NEWS SOURCES:
Appleton Post-Crescent
Ashland Daily Press
Beloit Daily News
Chippewa Herald
CNI Newspapers (23 suburban Milwaukee newspapers)
Eau Claire Leader-Telegram
Fond du Lac Reporter
Green Bay News-Chronicle
Janesville Gazette
Kenosha News
LaCrosse Tribune
Madison Capital Times
Manitowoc Herald Times Reporter
Madison Isthmus (Alternative)
Marshfield News-Herald
Milwaukee Journal Sentinel (Politics Blog)
Greater Milwaukee Today
Oshkosh Northwestern
Racine Journal Times
Sheboygan Press
Stevens Point Journal
Superior Daily Telegram
Watertown Daily Times
Wausau Daily Herald
The Wheeler Report (Politics)
WISC TV-3 (CBS - Madison) / Channel 3000
Wisconsin Rapids Daily Tribune
Wisconsin State Journal (Madison)
WisconsinVote.org
WisInfo.com
WisPolitics.com
Wisconsin Radio Network
WKOW TV-27 (ABC - Madison)
HELP MAKE POLITICS1 COMPLETE!! IF YOU KNOW OF A CANDIDATE MISSING FROM OUR LISTS, PLEASE .