VIRGINIA
Your complete directory of Virginia candidates for Governor, State Cabinet, United State Senator and Congress in the current election cycle ... state political parties ... the official state election office ... and state news sources.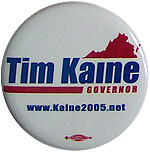 CANDIDATE DIRECTORY LEGEND:
Bold = Active Candidate
Italics = Potential Candidate
* = Incumbent
(Incumbent Party Listed First)

= Winner
Major Party Filing Deadline: March 27, 2014
Independent/Third Party Filing Deadline: June 2014
Primary: June 10, 2014
This page was last updated on December 7, 2013

---
STATE CONSTITUTIONAL OFFICERS:
GOVERNOR:
[ Bob McDonnell (R)* - Term Limited in 2013. ]

Terry McAuliffe (D) - Ex-Democratic National Chairman, Businessman & '09 Candidate
Next State Constitutional Officer Elections are in 2013.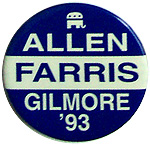 LIEUTENANT GOVERNOR:
[ Bill Bolling (R)* - Not Seeking Re-Election in 2013. ]

Ralph Northam (D) - State Sen., Physician & Army Veteran
ATTORNEY GENERAL:
[ Ken Cuccinelli (R)* - Candidate for Governor in 2013. ]
** RECOUNT REQUIRED - ELECTION WINNER NOT YET FINALIZED **
Mark Obenshain (R) - State Sen., Attorney & Ex-Rockingham County GOP Chair

Mark Herring (D) - State Sen., Ex-Loudoun County Supervisor & Attorney
---
VIRGINIA GENERAL ASSEMBLY:

State House of Delegates
State Senate
---
U.S. SENATOR:
Mark Warner (D)* - (Campaign Site)
Ken Cuccinell (R) - Ex-Attorney General, Ex-State Sen. & '13 Gov. Nominee
Ed Gillespie (R) - Ex-Republican National Chairman & Political Consultant
Shak Hill (R) - Financial Consultant & USAF Veteran
Howie Lind (R) - Retired Naval Officer
Rob Sarvis (Libertarian) - Businessman, Attorney & '13 Gov. Nominee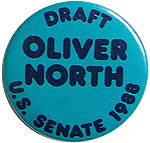 Tim Kaine (D)* - (Campaign Site) - Next Election in 2018.
---
U.S. CONGRESS:
District 1:
Rob Wittman (R)* - (Campaign Site)
District 2:
Scott Rigell (R)* - (Campaign Site)
Kevin Meynardie (R) - Police Officer & Army Veteran
Suzanne Patrick (D) - Retired Navy Commander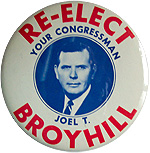 District 3:
Bobby Scott (D)* - (Campaign Site)
District 4:
Randy Forbes (R)* - (Campaign Site)
District 5:
Robert Hurt (R)* - (Campaign Site)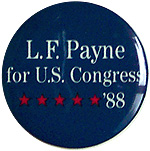 District 6:
Bob Goodlatte (R)* - (Campaign Site)
Bruce Elder (D) - Staunton City Councilman & Antique Auto Dealer
Tareq Salahi (Independent) - Vintner, Reality TV Show Personality & '13 Gov. Candidate
District 7:
Eric Cantor (R)* - (House Majority Leader Site) - (Campaign Site)
Pete Greenwald (R) - Afghan War Veteran & Tea Party Activist
District 8:
Jim Moran (D)* - (Campaign Site)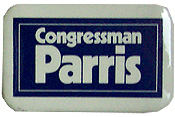 District 9:
Morgan Griffith (R)* - (Campaign Site)
District 10:
Frank Wolf (R)* - (Campaign Site)
Richard Bolger (D) - Attorney
Sam Kubba (D) - Architect
David Wroblewski (D) - Iraq War Veteran
District 11:
Gerry Connolly (D)* - (Campaign Site)
Gerald Geddes (R) - Accountant
Ron Meyer (R) - Conservative Activist
---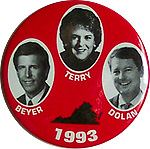 STATE POLITICAL PARTIES:
Constitution Party of Virginia
Democratic Party of Virginia
Green Party of Virginia (Official GPUS Affiliate)
Independent Green Party of Virginia
Libertarian Party of Virginia
Republican Party of Virginia
---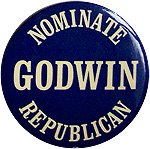 STATE ELECTION OFFICE:
---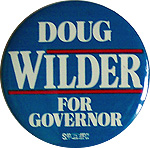 STATE NEWS SOURCES:
Alexandria Journal / Arlington Journal
Augusta Free Press (Staunton/Waynesboro)
Bristol Herald Courier
Charlottesville Daily Progress
Commonwealth Conservative
Culpeper Star-Exponent
Danville Register & Bee
Fredericksburg Free Lance-Star
Lynchburg News & Advance
Martinsville Bulletin
Newport News Daily Press
Norfolk Virginian-Pilot
Potomac News (Woodbridge)
Richlands News-Press / Clinch Valley News
Richmond Times-Dispatch
Roanoke Times
Southside Sentinel (Middlesex County)
Staunton Daily News Leader
VApolitics.net
Virginia Busines Online: Virginia Politics
Virginia Political Line (Liberal)
Virginia Public Access Project (Politics)
Washington Post
WWBT TV-12 (NBC - Richmond) - (Political News)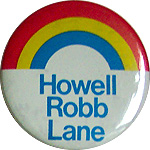 HELP MAKE POLITICS1 COMPLETE!! IF YOU KNOW OF A CANDIDATE MISSING FROM OUR LISTS, PLEASE .