UTAH
Your complete directory of Utah candidates for Governor, State Cabinet, United State Senator and Congress in the current election cycle ... state political parties ... the official state election office ... and state news sources.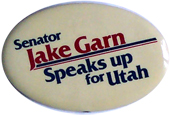 CANDIDATE DIRECTORY LEGEND:
Bold = Active Candidate
Italics = Potential Candidate
* = Incumbent

= Election Winner
(Incumbent Party Listed First)
Filing Deadline: March 2014
Nominating Conventions: April 2014 (GOP) & May 2014 (DEM)
Primary: June 24, 2014
This page was last updated on May 22, 2013
---
STATE CONSTITUTIONAL OFFICERS:
GOVERNOR:
Gary Herbert (R)* - (Campaign Site)
LIEUTENANT GOVERNOR:
Greg Bell (R)*
Next State Constitutional Officer Elections in 2016.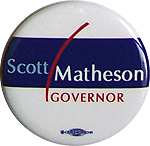 ATTORNEY GENERAL:
John Swallow (R)* - (Campaign Site)
STATE TREASURER:
Richard Ellis (R)* - (Campaign Site)
STATE AUDITOR:
John Dougall (R)* - (Campaign Site)
---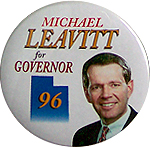 STATE LEGISLATURE:
State House

State Senate ( Republican Caucus - Democratic Caucus )
---
U.S. SENATOR:
Orrin Hatch (R)* - (Campaign Site) - Next Election in 2018.

Mike Lee (R)* - (Campaign Site) - Next Election in 2016.
---
U.S. CONGRESS:
District 1:
Rob Bishop (R)* - (Campaign Site)
Peter Clemens (D) - Physician
Craig Bowden (Independent) - USMC Veteran & Tea Party Activist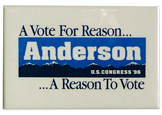 District 2:
Chris Stewart (R)* - (Campaign Site)
District 3:
Jason Chaffetz (R)* - (Campaign Site)
District 4:
Jim Matheson (D)* - (Campaign Site)
Bob Fuehr (R) - Businessman, Ex-State Economic Development Director & '12 Candidate
Mia Love (R) - Saratoga Springs Mayor, Ex-Saratoga Springs City Councilwoman & '12 Nominee
---
STATE POLITICAL PARTIES:
Constitution Party of Utah
Utah Democratic Party
Utah Independent American Party
Justice Party of Utah
Libertarian Party of Utah
Utah Republican Party
---
STATE ELECTION OFFICE:
---

STATE NEWS SOURCES:
PRINT MEDIA:
Box Elder News Journal
Canyon County Zephyr (Alternative)
Catalyst Magazine
Davis County Clipper
Emery County Progress
Logan Herald Journal
Morgan Valley Weekly
Nephi Times-News
New Utah! (Utah County)
Ogden Standard-Examiner
Park City Park Record
Price Sun Advocate
Provo Daily Herald
Richfield Reaper
Salt Lake City Deseret News
Salt Lake City Weekly (Alternative)
Salt Lake Tribune - (Politics Section)
St. George Spectrum
Tooele Transcript Bulletin
Uintah Basin Standard
Utah County Journal (Orem)
Utah Statesman (Utah State University)
Vernal Express
Wasatch Wave
Weber State University Signpost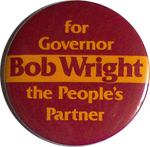 BROADCAST MEDIA:
KCPW's Midday Metro
KPCW (Public Radio - Park City)
KSL TV-5 (NBC- Salt Lake City)
KSTU TV-13 (Fox - Salt Lake City)
KTVX TV-4 (ABC- Salt Lake City)
KUED TV-7 (PBS - Salt Lake City)
KUTV TV-2 (CBS- Salt Lake City)

POLITICAL BLOGS:
One Utah
The Senate Site
The Third Avenue
Steve Urquhart
Utah Amicus
Utah Bloghive
UtahPolicy.com
Utah Politics
Weber County Forum
The World, According to Me
HELP MAKE POLITICS1 COMPLETE!! IF YOU KNOW OF A CANDIDATE MISSING FROM OUR LISTS, PLEASE .