RHODE ISLAND
Your complete directory of Rhode Island candidates for Governor, United State Senator and Congress in the current election cycle ... state political parties ... the official state election office ... and state news sources.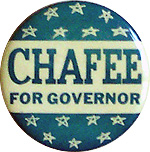 ELECTION CALENDAR:
Filing Deadline: June , 2018
Primary: September , 2018
CANDIDATE DIRECTORY LEGEND:
Bold = Active Candidate
Italics = Potential Candidate
* = Incumbent
= Winner
(Incumbent Party Listed First)
This page was last updated on November 16, 2017
---
STATE CONSTITUTIONAL OFFICERS:
GOVERNOR:
Gina Raimondo (D)* - (Campaign Site)
Lincoln Chafee (D) - Ex-Governor, Ex-US Senator, Ex-Warwick Mayor & '16 Pres. Candidate
Spencer Dickinson (D) - Ex-State Rep. & Home Building Contractor
Brendan Doherty (D) - Ex-State Police Chief & '12 US Rep. GOP Nominee
Peter Kilmartin (D) - Attorney General
Paul Roselli (D) - Environmental Activist & Burrillville Land Trust President
Giovanni Feroce (R) - Businessman, Ex-State Sen., Iraq War Veteran & '94 Lt.Gov. Nominee
Allan Fung (R) - Cranston Mayor, Ex-Cranston City Councilman, Attorney & '14 Nominee
Patricia Morgan (R) - State House Minority Leader, Financial Advisor & Ex-Teacher
Joe Trillo (R) - Ex-State Rep., RNC Member & Trump Campaign State Chair
Karl Wadensten (R) - Businessman & Ex-State Economic Development Corp. Member
Ken Block (Independent) - Businessman, Software Engineer & '10/'14 Candidate
Next State Constitutional Officer Elections in 2018.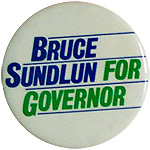 LIEUTENANT GOVERNOR:
Dan McKee (D)* - (Campaign Site)
Aaron Regunberg (D) - State Rep. & Progressive Activist
SECRETARY OF STATE:
Nellie Gorbes (D)* - (Campaign Site)
ATTORNEY GENERAL:
[ Peter Kilmartin (D)* - Term-Limited in 2018. ]
Peter Neronha (D) - Ex-US Attorney
Donna Nesselbush (D) - State Sen. & Attorney
GENERAL TREASURER:
Seth Magaziner (D)* - (Campaign Site)
---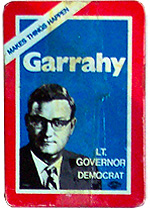 STATE LEGISLATURE:
State House
State Senate
---
U.S. SENATOR:
Sheldon Whitehouse (D)* - (Campaign Site)
Bob Flanders (R) - Ex-Supreme Court Justice, Ex-Barrington Town Councilman & Attorney
Bobby Nardolillo (R) - State Rep. & Funeral Director
Jill Carty (Independent) - Spiritual Counselor
Jack Reed (D)*- (Campaign Site) - Next Election in 2020.
---
U.S. CONGRESS:
District 1:
David Cicilline (D)* - (Campaign Site)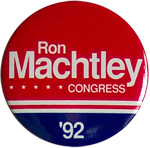 District 2:
Jim Langevin (D)* - (Campaign Site)
---
STATE POLITICAL PARTIES:
Constitution Party of Rhode Island
Rhode Island Democratic Party
Green Party of Rhode Island
Libertarian Party of Rhode Island
Rhode Island Republican Party
---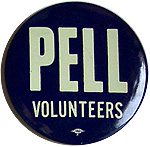 STATE ELECTION OFFICE:
Secretary of State: Division of Elections

State Board of Elections
---
STATE NEWS SOURCES:
Anchor Rising (Conservative)
College Hill Independent
Coventry Courier
Cumberland Valley Breeze
East Bay Newspapers
Newport Daily News
Pawtucket Times
Providence Business News
Providence Daily Dose
Providence Journal-Bulletin - (Politics)
Providence Phoenix
Rhode Island's Future (Liberal)
Rhode Island Public Radio
South County Independent
Southern Rhode Island Newspapers
Warwick Beacon
Westerly Sun
Woonsocket Call

WJAR-TV 10 (NBC)
WLNE-TV 6 (ABC)
WPRI-TV 12 (FOX) - (Politics)
WPRO Radio 630 AM
HELP MAKE POLITICS1 COMPLETE!! IF YOU KNOW OF A CANDIDATE MISSING FROM OUR LISTS, PLEASE .