NEW MEXICO
Your complete directory of New Mexico candidates for Governor, United State Senator and Congress in the current election cycle ... state political parties ... the official state election office ... and state news sources.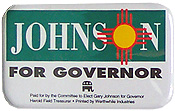 CANDIDATE DIRECTORY LEGEND:
Bold = Active Candidate
Italics = Potential Candidate
* = Incumbent

= Winner
(Incumbent Party Listed First)
Filing Deadline (Major Party Candidates): March 11, 2014
Filing Deadline (Third Party, Independents & Write-Ins): June 24, 2014
Primary: June 3, 2014
This page was last updated on November 11, 2014.

---
STATE CONSTITUTIONAL OFFICERS:
GOVERNOR & LIEUTENANT GOVERNOR:
Susana Martinez (R)* - (Campaign Site)
Next State Constitutional Officer Elections in 2014.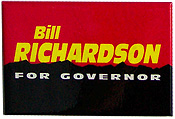 LIEUTENANT GOVERNOR:
(Note: Governor & Lt. Governor candidates run together on tickets in the General Election.)
John Sanchez (R)*
SECRETARY OF STATE:
Dianna Duran (R)* - (Campaign Site)
STATE AUDITOR:
[ Hector Balderas (D)* - Candidate for Attorney General in 2014. ]

Tim Keller (D) - State Sen. & Business Consultant
STATE TREASURER:
[ James B. Lewis (D)* - Term-Limited in 2014. ]

Tim Eichenberg (D) - Property Tax Consultant, General Contractor & Democratic Activist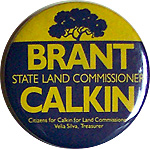 ATTORNEY GENERAL:
[ Gary King (D)* - Lost for Governor in 2014. ]

Hector Balderas (D) - State Auditor, Ex-State Rep., Attorney & '12 US Sen. Candidate
STATE COMMISSIONER OF PUBLIC LANDS:
[ Ray Powell (D)* - Lost for Reelection in 2014. ]

Aubrey Dunn Jr. (R) - Retired Banker, Rancher & '08 US Rep. Candidate
---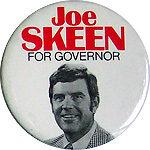 STATE LEGISLATURE:

State House

State Senate
---
U.S. SENATOR:
Tom Udall (D)* - (Campaign Site) - Next Election in 2020.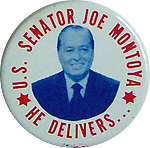 Martin Heinrich (D)* - (Campaign Site) - Next Election in 2018.
---
U.S. CONGRESS:
District 1:
Michelle Lujan Grisham (D)* - (Campaign Site)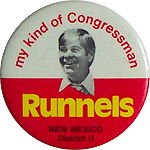 District 2:
Steve Pearce (R)* - (Campaign Site)
District 3:
Ben Ray Luján (D)* - (Campaign Site)
---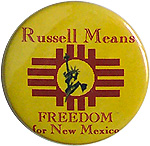 STATE POLITICAL PARTIES:
Constitution Party of New Mexico
Democratic Party of New Mexico
Green Party of New Mexico
Independent American Party of New Mexico
Libertarian Party of New Mexico
Republican Party of New Mexico
---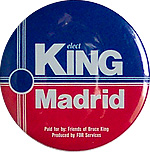 STATE ELECTION OFFICE:
---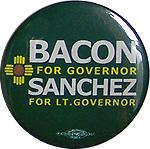 STATE NEWS SOURCES:
Alamogordo Daily News
Albuquerque Journal
Albuquerque Weekly Alibi (Alternative)
Carlsbad Current-Argus
Clovis News Journal / Portales News-Tribune
Deming Headlight
Farmington Daily Times
Gallup Independent
Hobbs News-Sun
KBIM TV-10 (CBS - Roswell)
KOBT TV-4 (NBC - Albuquerque)
KUNM - New Mexico Public Radio
Las Cruces Sun-News
Los Alamos Monitor
Lovington Daily Leader
New Mexico Free Press
New Mexico Magazine
New Mexico Politics with Joe Monahan
NMPolitics.net
Rio Rancher Observer
Roswell Daily Record
Ruidoso News
Sangre de Cristo Chronicle
Santa Fe New Mexican
Sante Fe Reporter (Alternative)
Silver City Daily Press
Taos News
Truth or Consequences Herald
Valencia County News Bulletin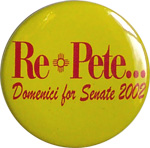 HELP MAKE POLITICS1 COMPLETE!! IF YOU KNOW OF A CANDIDATE MISSING FROM OUR LISTS, PLEASE .