NEW HAMPSHIRE
Your complete directory of New Hampshire candidates for Governor, United State Senator and Congress in the current election cycle ... state political parties ... the official state election office ... and state news sources.
"A good site to start with is Politics1. Although nationally based, Politics1 has a New Hampshire section loaded with the history and present shape of Granite State politics."
- WMUR-TV News 9
ELECTION CALENDAR:
Filing Deadline: June 15, 2018
Filing Dealine (Independts/Minor Parties): August 8, 2018
State Primary: September 11, 2018
CANDIDATE DIRECTORY LEGEND:
Bold = Active Candidate
Italics = Potential Candidate
* = Incumbent
= Winner
(Incumbent Party Listed First)
This page was last updated on January 20, 2019
GOVERNOR:
Chris Sununu (R)* - (Campaign Site)
---
NEW HAMPSHIRE GENERAL COURT:
State House
State Senate
---
U.S. SENATOR:
Jeanne Shaheen (D)* - (Campaign Site)
Kelly Ayotte (R) - Ex-US Senator & Ex-Attorney General
Jay Lucas (R) - Venture Capitalist, Author & '98 Gov Nominee
Maggie Hassan (D)* - (Campaign Site) - Next Election in 2022.
---
U.S. CONGRESS:
District 1:
Chris Pappas (D)* - (Campaign Site)
Eddie Edwards (R) - Ex-Police Chief, Consultant, Navy Veteran, '18 Nominee & '14 State Sen Nom.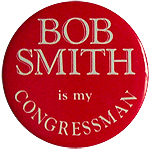 District 2:
Annie Kuster (D)* - (Campaign Site)
STATE POLITICAL PARTIES:
New Hampshire Democratic Party (D)
New Hampshire Green Party (G)
Libertarian Party of New Hampshire (L)
New Hampshire Republican Party (R)
---
STATE ELECTION OFFICE: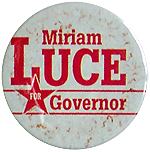 ---
STATE NEWS SOURCES: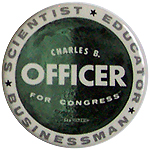 Colebrook News and Sentinel
Concord Monitor - (Politics Section)
Conway Daily Sun
Dartmouth Free Press
Foster's Daily Democrat (Dover)
Enfield Country Chronicle
Franklin Telegram
Hollis - Brookline Journal
Granite State News (Wolfeboro)
Kearsarge-Sunapee Inter Town Record
Keene Sentinel
Laconia Citizen
Lawrence (MA) Eagle-Tribune
Union-Leader & NH Sunday News (Manchester)
Merrimack Journal
Milford Cabinet / Wilton Journal
Nashua Telegraph
New Hampshire Business Review
New Hampshire Gazette (Portsmouth)
NH1 News
NHJournal.com
New Hampshire Public Radio (NHPR)
Portsmouth Herald / SeacoastOnline.com
Valley News

New England Cable Network (NECN)
WBIN TV-18 (Indep - Derry)
WENH TV-11 (PBS - Durham)
WMUR TV-9 (ABC - Manchester) - (Political Blog)
HELP MAKE POLITICS1 COMPLETE!! IF YOU KNOW OF A CANDIDATE MISSING FROM OUR LISTS, PLEASE .