NORTH DAKOTA
Your complete directory of North Dakota candidates for Governor, United States Senator and Congress in the current election cycle ... state political parties ... the official state election office ... and state news sources.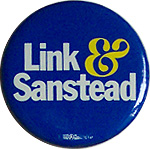 ELECTION CALENDAR:
Democratic Nominating Convention: March/April , 2018
Republican Nominating Convention: April , 2018
Filing Deadline (Major Parties): April 9, 2018
Filing Deadline (Primary Write-Ins): May , 2018
Filing Deadline (Indep & Third Parties): September , 2018
Filing Deadline (Write-Ins): October , 2018
Primary: June 12, 2018
CANDIDATE DIRECTORY LEGEND:
Bold = Active Candidate
Italics = Potential Candidate
* = Incumbent
= Winner
(Incumbent Party Listed First)
This page was last updated on February 19, 2018
---
STATE CONSTITUTIONAL OFFICERS:
2020 Elections:
GOVERNOR:
Doug Burgum (R)* - (Campaign Site)
LIEUTENANT GOVERNOR:
Brent Sanford (R)*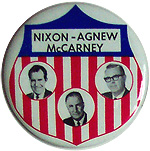 STATE TREASURER:
Kelly Schmidt (R)* - (Campaign Site)
STATE AUDITOR:
Josh Gallion (R)* - (Campaign Site)
STATE INSURANCE COMMISSIONER:
Jon Godfread (R)* - (Campaign Site)
STATE SUPERINTENDANT OF PUBLIC INSTRUCTION:
Kirsten Baesler (R)* - (Campaign Site)
---
2018 Elections:
SECRETARY OF STATE:
Al Jaeger (R)*
Roland Riemers (Libertarian) - Ex-State Party Chair, Property Manager, USAF Veteran & Frequent Candidate
ATTORNEY GENERAL:
Wayne Stenehjem (R)*
Drew Wrigley (R) - Ex-Lt Governor, Ex-US Attorney, Ex-NDGOP Exec. Director & Ex-Gubernatorial Aide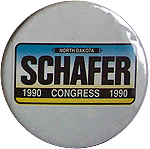 STATE AGRICULTURE COMMISSIONER:
Doug Goehring (R)* - (Campaign Site)
STATE TAX COMMISSIONER:
Ryan Rauschenberger (R)* - (Campaign Site)
---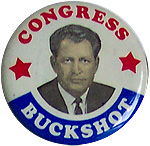 STATE LEGISLATURE:

State House

State Senate
---
U.S. SENATOR:
Heidi Heitkamp (D)* - (Campaign Site)
Dustin Peyer (D) - Firefighter, Sanders Campaign Activist & '16 State Sen. Candidate
Kevin Cramer (R) - Congressman, Ex-State PSC Commissioner & Ex-State GOP Chair
Thomas O'Neill (R) - Ex-Niagara Mayor, Pastor, Retired Corrections Officer & USAF Veteran
Paul Schaffner (R) - Oil Field Consultant, Ex-Teacher & '10 US Rep Candidate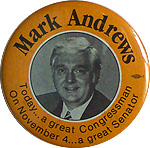 John Hoeven (R)* - (Campaign Site) - Next Election in 2022.
---
U.S. CONGRESS:
At Large:
[ Kevin Cramer (R)* -Candidate for US Senate in 2018. ]
Tiffany Abentroth (R) - Defense Contractor, USMC Reserve SGT & Iraq War Veteran
Kelly Armstrong (R) - State Sen., State GOP Chair & Attorney
Rick Berg (R) - Ex-Congressman
Tom Campbell (R) - State Sen., Businessman, Farmer & Banker
Julie Fedorchak (R) - Public Service Commissioner, Ex-Congressional Aide & Ex-Gubernatorial Aide
DuWayne Hendrickson (R) - Businessman & Frequent Candidate
Ben Hanson (D) - Ex-State Rep. & Real Estate Broker
Aaron Krauter (D) - Ex-State Sen., Ex-US Farm Service Agency Official & '00 Lt Gov Nominee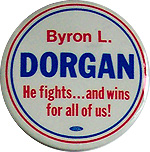 ---
STATE POLITICAL PARTIES:
North Dakota Democratic-NPL Party
Green Party of North Dakota
Libertarian Party of North Dakota
North Dakota Republican Party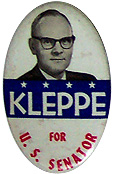 ---
STATE ELECTION OFFICE: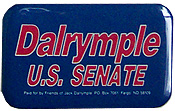 ---
STATE NEWS SOURCES:
Bismarck Tribune
Devil's Lake Journal
Dickinson Press
Fargo Forum
Grand Forks Herald
Jamestown Sun
Minot Daily News
NDxPlains Blog
Say Anything Blog
Valley City Times-Record
Wahpeton Daily News
Williston Herald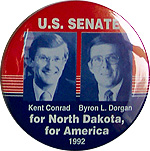 KFYR TV-5 (NBC - Bismarck)
KXMA TV-2 (CBS - Dickinson)
KXMC TV-13 (CBS - Minot)
North Dakota Public Radio / Prairie Public Television
WDAY TV-6 (ABC - Fargo)
WDAZ TV-8 (ABC - Grand Forks)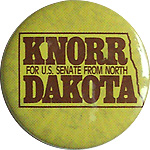 HELP MAKE POLITICS1 COMPLETE!! IF YOU KNOW OF A CANDIDATE MISSING FROM OUR LISTS, PLEASE .