MAINE
Your complete directory of Maine candidates for Governor, State Cabinet, United State Senator and Congress in the current election cycle ... state political parties ... the official state election office ... and state news sources.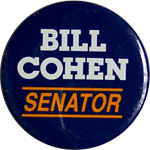 CANDIDATE DIRECTORY LEGEND:
Bold = Active Candidate
Italics = Potential Candidate
* = Incumbent

= Winner
(Incumbent Party Listed First)
Filing Deadline (D/R/Greens): March 15, 2016
Filing Deadline (Other Parties & Independents): May 25, 2016
Filing Deadline (General Election Write-Ins): September 9, 2016
Primary: June 14, 2016
This page was last updated on January 17, 2017
---
STATE CONSTITUTIONAL OFFICERS:
GOVERNOR:
[ Paul LePage (R)* - Term-Limited in 2018. ]
Rick Bennett (R) - State GOP Chair
Joe Bruno (R) - Ex-State Rep. & Pharmacy Chain CEO
Susan Collins (R) - US Senator, Ex-State Financial Regulation Commissioner, Ex-SBA Official & '94 Nominee
Mary Mayhew (R) - State Health & Human Services Commissioner
Bruce Poliquin (R) - Congressman
Justin Alfond (D) - State Senate Minority Leader
Adam Cote (D) - Businessman, Afghan/Iraq War Veteran & '08 US Rep. Candidate
Mark Eves (D) - State House Speaker
Adam Lee (D) - Auto Dealer
Janet Mills (D) - Attorney General
Next Governor Election in 2018.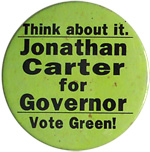 ---
MAINE STATE LEGISLATURE:

State House

State Senate
---
U.S. SENATOR:
Angus King (Independent)*
Cynthia Dill (D) - Ex-State Sen., Ex-State Rep., Attorney & '12 Nominee
Diane Russell (D) - Ex-State Rep.
Eric Brakey (R) - State Sen., Financial Records Manager, Actor & Libertarian Activist
Paul LePage (R) - Governor, Ex-Waterville Mayor & Businessman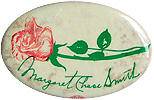 Susan Collins (R)* - (Campaign Site) - Next Election in 2020.
---
U.S. CONGRESS:
District 1:
Chellie Pingree (D)* - (Campaign Site)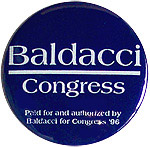 District 2:
Bruce Poliquin (R)* - (Campaign Site)
---
STATE POLITICAL PARTIES:
Constitution Party of Maine
Maine Democratic Party
Maine Green Independent Party
Libertarian Party of Maine
Maine Republican Party
---
STATE ELECTION OFFICE:
Secretary of State: Bureau of Elections

State Commission on Governmental Ethics and Election Practices
---
STATE NEWS SOURCES: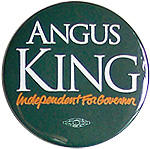 As Maine Goes (Conservative)
Bangor Daily News
Belfast Republican Journal
Brunswick Times Record
Cape Elizabeth Cape Courier
Ellsworth American
Kennebec Journal
Lewiston Sun-Journal
Lincoln County News
Magic City Morning Star
Maine Public Broadcasting
Portland Phoenix (Alternative)
Portland Press Herald / Maine Sunday Telegram
SeacoastOnline.com
Waterville Morning Sentinel
WAGM TV-8 (CBS - Presque Isle)
WCSH TV-6 (NBC - Portland)
WGME TV-13 (CBS - Portland)
WMTW TV-8 (ABC - Portland)
York County Journal-Tribune (Biddeford)
HELP MAKE POLITICS1 COMPLETE!! IF YOU KNOW OF A CANDIDATE MISSING FROM OUR LISTS, PLEASE .