MARYLAND
Your complete directory of Maryland candidates for Governor, State Cabinet, United State Senator and Congress in the current election cycle ... state political parties ... the official state election office ... and state news sources.
"It isn't 'official' to political insiders until you see the candidate's name listed on Politics1." -- Governor Larry Hogan (2010)
"Politics1 is outstanding!" -- Howard County Executive Chuck Ecker (1998)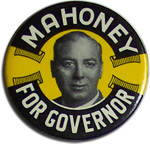 CANDIDATE DIRECTORY LEGEND:
Bold = Active Candidate
Italics = Potential Candidate
* = Incumbent

= Election Winner
(Incumbent Party Listed First)
Filing Deadline (Major Parties): January 2016
Filing Deadline (Third Parties/Independents): August 2016
Filing Deadline (Write-In Candidates): October 2016
Primary: April 2016
This page was last updated on February 14, 2015

---
STATE CONSTITUTIONAL OFFICERS:
GOVERNOR:
Larry Hogan (R)* - (Campaign Site)
Next State Constitutional Officer Elections in 2018.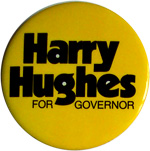 LIEUTENANT GOVERNOR:
Boyd Rutherford (R)*
STATE COMPTROLLER:
Peter Franchot (D)* - (Campaign Site)
ATTORNEY GENERAL:
Brian Frosh (D)* - (Campaign Site)
---
GENERAL ASSEMBLY:

State House of Delegates

State Senate
---
U.S. SENATOR:
Barbara Mikulski (D)* - (Campaign Site)
Dan Schroeder (R)
Greg Dorsey (Write-In) - Music Instructor & '14 State Sen. Candidate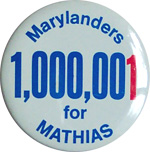 Ben Cardin (D)* - (Campaign Site) - Next Election in 2018.
---
U.S. CONGRESS:
District 1:
Andy Harris (R)* - (Campaign Site)
District 2:
C.A. Dutch Ruppersberger (D)* - (Campaign Site)
Dave Banach (R) - USMC Veteran, College Student & '14 Nominee
Bill Heine (R) - Project Management Specialist, Army Veteran & '14 County Council Candidate
Mark Shell (Libertarian) - IT Professional & '12/'14 Candidate
District 3:
John Sarbanes (D)* - (Campaign Site)
District 4:
Donna Edwards (D)* - (Campaign Site)
District 5:
Steny Hoyer (D)* - (House Minority Whip Site) - (Campaign Site)
Kristin Beck (D) - Retired Navy SEAL & Transgender Activist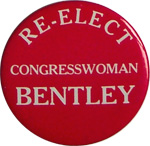 District 6:
John Delaney (D)* - (Campaign Site)
Xiangfei "Scott" Cheng (R) - Physician, College Instructor & '14 State Rep. Nominee
District 7:
Elijah Cummings (D)* - (Campaign Site)
District 8:
Chris Van Hollen Jr. (D)* - (Campaign Site)
---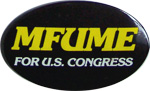 STATE POLITICAL PARTIES:
Constitution Party of Maryland
Maryland Democratic Party
Maryland Green Party
Libertarian Party of Maryland
Maryland Republican Party
---
STATE ELECTION OFFICE:
Maryland State Board of Elections
---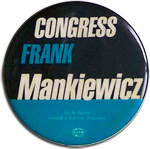 STATE NEWS SOURCES:
The Capital (Annapolis)
Arbutus Times
Baltimore Business Journal
Baltimore Chronicle (Alternative)
Baltimore City Paper (Alternative)
Baltimore County Jeffersonian
Baltimore County North East Times
Baltimore Gay Paper
Baltimore Jewish Times
Baltimore Messenger
Baltimore Sun
Bowie Blade-News
Carroll County Times
Catonsville Times
Cecil County Post
University of Maryland Diamondback (College Park)
Columbia Flier
Cumberland Times-News
Deale Bay Weekly
Easton Star Democrat
Frederick News-Post
Gaithersburg Gazette
Hagerstown Herald-Mail
Howard County Times
Laurel Leader
Maryland Daily Record (Business & Legal News)
Maryland Public Television (MPT)
Montgomery County Journal
Mt. Airy Messenger
Oakland Republican
Owings Mills Times
PolitickerMD.com
Prince George's County Journal
Salisbury Daily Times
Takoma Voice
Towson Times
Washington Post
Washington Times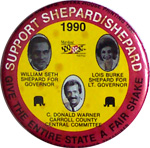 WBAL TV-11 (NBC - Baltimore)
WJZ TV-13 (CBS - Baltimore)
WMAR TV-2 (ABC - Baltimore)
WNUV TV-45 (FOX - Baltimore)
WHAG TV-25 (NBC - Hagerstown)
WBOC TV-16 (CBS - Salisbury)
WMDT TV-47 (ABC - Salisbury)
HELP MAKE POLITICS1 COMPLETE!! IF YOU KNOW OF A CANDIDATE MISSING FROM OUR LISTS, PLEASE .