MASSACHUSETTS
Your complete directory of Massachusetts candidates for Governor, State Cabinet, United State Senator and Congress in the current election cycle ... state political parties ... the official state election office ... and state news sources.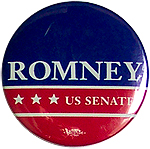 ELECTION CALENDAR:
Filing Deadline (Partisan Candidates): June 5, 2018
Filing Deadline (Independents): August , 2018
Primary: September 18, 2018
CANDIDATE DIRECTORY LEGEND:
Bold = Active Candidate
Italics = Potential Candidate
* = Incumbent
= Winner
(Incumbent Party Listed First)
This page was last updated on December 15, 2017
---
STATE CONSTITUTIONAL OFFICERS:
GOVERNOR:
Charlie Baker (R)* - (Campaign Site)
Scott Lively (R) - Pastor, Anti-Gay Rights Activist & '14 Candidate
Joe Curtatone (D) - Somerville Mayor, Ex-Somerville Alderman & Attorney
Kim Driscoll (D) - Salem Mayor & Ex-City of Chelsea Chief Legal Counsel
Jay Gonzalez (D) - Ex-State Finance Secretary, Ex-Health Care Executive & Attorney
Bob Massie (D) - Minister, University Official, Social Activist, '94 Lt Gov Nominee & '12 US Sen Candidate
Setti Warren (D) - Newton Mayor, Ex-Clinton White House Aide & Iraq War Veteran
Dan Wolf (D) - Ex-State Sen., Cape Air Founder/CEO & Pilot
Next State Constitutional Officer Elections in 2018.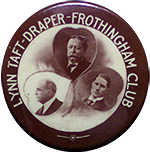 LIEUTENANT GOVERNOR:
Karyn Polito (R)* - (Campaign Site)
Quentin Palfrey (D) - Ex-US Commerce Dept. Official, Ex-Obama White House Aide & Attorney
Jimmy Tingle (D) - Comedian, Writer, Actor & Non-Profit Group Founder
ATTORNEY GENERAL:
Maura Healey (D)* - (Campaign Site)
Jay McMahon (R) - Attorney & National Guard Veteran
Dan Shores (R) - Attorney, GOP Activist & '14 US Rep. Candidate
SECRETARY OF THE COMMONWEALTH:
Bill Galvin (D)* - (Campaign Site)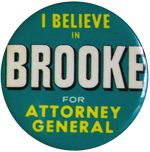 STATE TREASURER & RECEIVER-GENERAL:
Deb Goldberg (D)* - (Campaign Site)
STATE AUDITOR:
Suzanne Bump (D)* - (Campaign Site)
---
GENERAL COURT OF MASSACHUSETTS
(STATE LEGISLATURE):

State House

State Senate
---
U.S. SENATOR:
Elizabeth Warren (D)* - (Campaign Site)
Geoff Diehl (R) - State Rep. & Businessman
Gabriel Gomez (R) - Private Equity Investor, Ex-Navy SEAL & '13 Nominee
John Kingston (R) - Businessman, Philanthropist, Attorney & GOP Fundraiser
Beth Lindstrom (R) - Ex-State Consumer Affairs Dir., Businesswoman, Political Consultant & GOP Activist
Darius Mitchell (R) - Frequent Candidate
Allen Waters (R) - Financial Consultant & '14 State Sen. Candidate
Heidi Wellman (R) - Risk Manager & Libertarian Party Activist
Joshua Ford (United Indep) - Police Officer & Sanders Campaign Activist
Shiva Ayyadurai (I) - Computer Systems Scientist, Businessman & Ex-Republican
John Devine (I) - Risk Assessment Consultant, '16 State Rep. Candidate & '14 US Rep. Candidate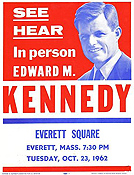 Ed Markey (D)* - (Campaign Site) - Next Election in 2020.
---
U.S. CONGRESS:
District 1:
Richard Neal (D)* - (Campaign Site)
Tahirah Amatul-Wadud (D) - Attorney & Muslim-American Community Activist
District 2:
Jim McGovern (D)* - (Campaign Site)
Dom Warren (D) - Afghan War Veteran & Community Activist
Kevin Powers (R)
Jeffrey Sossa-Paquette (R) - Businessman
Paul Grady (Independent) - Hydrogeological Contractor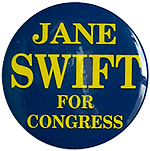 District 3:
[ Niki Tsongas (D)* - Retiring in 2018. ]
Jen Benson (D) - State Rep. & Ex-Lunenburg School Board Member
Linda Dean Campbell (D) - State Rep., Ex-Methuen City Councilor, Ex-Teacher, Army Veteran
Alexandra Chandler (D) - Intelligence Analyst, Attorney & Transgender Activist
Abhijit "Beej" Das (D) - Hotel Company CEO
Stephen DiNatale (D) - Fitchburg Mayor
Rodney Elliott (D) - Lowell City Councilor
Barry Finegold (D) - Ex-State Sen., Ex-State Rep., '07 Candidate & '14 State Treas. Candidate
James Fiorentini (D) - Haverhill Mayor
Michael Gallagher (D) - Attorney & Democratic Activist
Rufus Gifford (D) - Ex-US Ambassador to Denmark & Democratic Activist
Steve Kerrigan (D) - 2013 Pres. Inaug. Comm CEO, Ex-Lancaster Selectman & '14 Lt Gov Nominee
Dan Koh (D) - Ex-Boston Mayoral Chief of Staff & Ex-Huffington Post Executive
Barbara L'Italien (D) - State Sen., Ex-State Rep., Ex-Andover School Board Member & Social Worker
Patrick Littlefield (D) - Ex-US Veterans Affairs Center for Innovation Exec Dir & Ex-Software Executive
Bopha Malone (D) - Banking Business Advisor
Juana Matias (D) - State Rep., Attorney & AmeriCorps Veteran
Nadeem Mazen (D) - Cambridge City Councillor, Businessman & Engineer
Harold Naughton (D) - State Rep.
George Ramirez (D) - Ex-Lowell City Councilor
Terry Ryan (D) - Westford School Board Chair, Businessman & Engineer
Keith St. John (D) - Clothing Manufacturer
Lori Trahan (D) - Business Consultant & Ex-Congressional Aide
Rick Green (R) - Auto Parts Company Owner & Conservative Activist
Scott Gunderson (R) - Businessman, Retired Naval Officer & Iraq War Veteran
Sheila Harrington (R) - State Rep. & Attorney
Greg Hill (R) - Radio Show Host
Sal Lupoli (R) - Businessman
Jim Lyons (R) - State Rep.
Lou Marino (R) - Frequent Candidate
District 4:
Joe Kennedy III (D)* - (Campaign Site)
District 5:
Katherine Clark (D)* - (Campaign Site)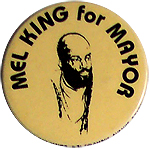 District 6:
Seith Moulton (D)* - (Campaign Site)
Carlos Hernandez (R) - IT Consultant, Insurance Broker, Navy Veteran & Tea Party Activist
Sam Racioppi (Libertarian) - Computer Consultant & Army Veteran
District 7:
Mike Capuano (D)* - (Campaign Site)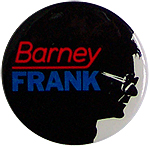 District 8:
Stephen Lynch (D)* - (Campaign Site)
Christopher Voehl (D) - Pilot & '16 Milton School Board Candidate
Brianna Wu (D) - Software Game Developer & Progressive Activist
District 9:
Bill Keating (D)* - (Campaign Site)
---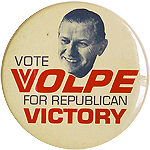 STATE POLITICAL PARTIES:
Constitution Party of Massachusetts
Massachusetts Democratic Party
Massachusetts Green-Rainbow Party
Libertarian Party of Massachusetts
Massachusetts Republican Party
United Independent Party
---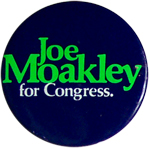 STATE ELECTION OFFICE:
Secretary of the Commonwealth's Office
---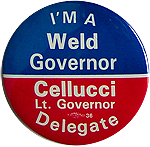 STATE NEWS SOURCES:
Athol Daily News
Bay Windows (LGBT)
Berkshire Eagle (Pittsfield)
Blue Mass. Group (Liberal)
Boston Globe
Boston Herald
Boston Jewish Advocate
Boston University Daily Free Press
Canton Citizen
Cape Cod Times
Dorchester Reporter
Eastern Massachusetts TownOnline.com
Everett Independent
Fall River Herald News
Fitchburg Sentinel & Enterprise
Gloucester Daily Times
Haverhill Gazette
Holden Landmark
Lawrence Eagle-Tribune
Lowell Sun
Massachusetts News (Conservative)
Massachusetts Voter Information Page
Mass Resource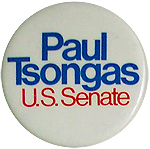 Nantucket Beacon
New Bedford Standard-Times
Newburyport Daily News
NewtonGOP.com (Conservative)
New England Cable News
North Adams Transcript
Northampton Daily Hampshire Gazette
Plymouth SouthOfBoston.com
Provincetown Advocate
Rainbow Times (LGBT)
Red Mass Group (GOP)
Salem Evening News
South Boston Online
Springfield MassLive.com
Taunton Gazette
Waltham Daily News Tribune
WBZ-TV (CBS - Boston)
WCVB-TV (ABC - Boston)
WHDH-TV (NBC - Boston)
Worcester Magazine (Alternative)
Worcester Telegram & Gazette
02133.org (MassINC/State House News Service)
HELP MAKE POLITICS1 COMPLETE!! IF YOU KNOW OF A CANDIDATE MISSING FROM OUR LISTS, PLEASE .