COLORADO
Your complete directory of Colorado candidates for Governor, State Cabinet, United State Senator and Congress in the current election cycle ... state political parties ... the official state election office ... and state news sources.
"If you want brush up on your election year politics in preparation for backyard barbecue debates, stop by Politics1 ... For those who like their politics neat, stick to the televised debates. For anyone sure that elections in this country could one day turn unusual, Politics1 points the way."
-- Denver Post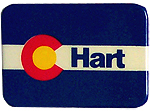 CANDIDATE DIRECTORY LEGEND:
Bold = Active Candidate
Italics = Potential Candidate
* = Incumbent

= Election Winner
(Incumbent Party Listed First)
Primary Filing Deadline (All Parties): March 31, 2014
Primary Filing Deadline (Write-In Candidates): April 18, 2014
General Election Filing Deadline (Independent Candidates): July 10, 2014
General Election Filing Deadline (Write-In Candidates): July 17, 2014
Primary: June 24, 2014
This page was last updated on December 7, 2014

---
STATE CONSTITUTIONAL OFFICERS:
GOVERNOR:
John Hickenlooper (D)* - (Campaign Site)
Next State Constitutional Officer Elections in 2014.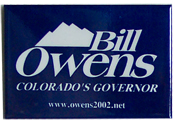 LIEUTENANT GOVERNOR:
Joe Garcia (D)*
SECRETARY OF STATE:
[ Scott Gessler (R)* - Candidate for Governor in 2014. ]

Wayne Williams (R) - El Paso County Clerk
STATE TREASURER:
Walker Stapleton (R)* - (Campaign Site)
ATTORNEY GENERAL:
[ John Suthers (R)* - Term-Limited in 2014. ]

Cynthia Coffman (R) - Deputy Attorney General & Wife of Cong. Mike Coffman
---
GENERAL ASSEMBLY:
State House
State Senate
---
U.S. SENATOR:
[ Mark Udall (D)* - Lost for Reelection in 2014. ]

Cory Gardner (R) - Congressman, Ex-State House Minority Whip & Attorney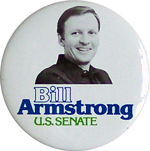 Michael Bennet (D)* - (Campaign Site) - Next Election in 2016
Mike Coffman (R) - Congressman, Ex-Sec. of State, Ex-State Treasurer, Ex-State Sen. & Iraq War Veteran
Gary Swing (Boiling Frog) - Festival Promoter, Peace Activist & Frequent Candidate
Gaylon Kent (Libertarian) - Hotel Clerk, Navy Veteran, '14 Candidate & '12 US Rep. Candidate
Bill Hammons (Unity) - Party Chair, Businessman, '14 Candidate & '08 US Rep. Candidate
---
U.S. CONGRESS:
District 1:
Diana DeGette (D)* - (Campaign Site)
Chuck Norris (D) - '86 Nominee
District 2:
Jared Polis (D)* - (Campaign Site)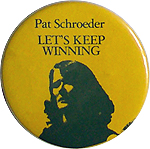 District 3:
Scott Tipton (R)* - (Campaign Site)
District 4:
[ Cory Gardner (R)* - Candidate for US Senate in 2014. ]

Ken Buck (R) - Weld County District Attorney, Ex-Congressional Aide & '10 US Sen. Nominee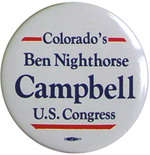 District 5:
Doug Lamborn (R)* - (Campaign Site)
Bentley Rayburn (R) - Retired USAF Major General & Frequent Candidate
District 6:
Mike Coffman (R)* - (Campaign Site)
Ed Casso (D) - Ex-State Rep. & Ex-Teacher
Andrew Romanoff (D) - Ex-State House Speaker, College Professor, Attorney & '10 US Sen. Candidate
District 7:
Ed Perlmutter (D)* - (Campaign Site)
---
STATE POLITICAL PARTIES:
American Constitution Party of Colorado
Colorado Democratic Party
Green Party of Colorado
Libertarian Party of Colorado
Colorado Republican Party
Unity Party
---
STATE ELECTION OFFICE:
---
STATE NEWS SOURCES:
Aspen Times
Aspen Daily News
Aurora Sentinel
Boulder Colorado Daily
Boulder County Business Report
Boulder Daily Camera
Canon City Daily Record
Carbondale Valley Journal
Center Post-Dispatch
Colorado Central Magazine
ColoradoPols.com
Colorado Springs Business Journal
Colorado Springs Gazette
Colorado Springs Independent
Cortez Journal
Craig Daily Press
Crested Butte News
Delta County Independent
Denver Business Journal
Denver Post - (Politics Section)
Denver Westword (Alternative)
Douglas County News-Press
Durango Herald
Estes Park Trail Gazette
Evergreen Canyon Courier
Fort Collins Coloradoan
Fort Morgan Times
Four Corners Business Journal
Glenwood Springs Post Independent
Grand Junction Daily Sentinel
Grand Junction Free Press
Greeley Tribune
Gunnison Country Times
Haxtun-Fleming Herald
Jefferson County Transcript
La Junta Tribune-Democrat
Lamar Daily News
Leadville Herald Democrat
Longmont Daily Times-Call
Loveland Daily Reporter-Herald
Mineral County Miner
Monte Vista Journal
Montrose Daily Press
Nederland Mountain-Ear
Northern Colorado Business Report
Pagosa Springs Sun
Park County Bulletin
Park County Republican / Fairplay Flume
People's Press Collective
Pine River Times
Pueblo Chieftain
Rifle Citizen Telegram
Salida Mountain Mail
Snowmass Village Sun
Steamboat Pilot
Sterling Journal-Advocate
Summit Daily News
Telluride Daily Planet
Telluride Times-Journal
Vail Daily
HELP MAKE POLITICS1 COMPLETE!! IF YOU KNOW OF A CANDIDATE MISSING FROM OUR LISTS, PLEASE .