BLOG ARCHIVE: DECEMBER 16-31, 2006
FREE SPEECH ZONE.
New Year's Eve / New Year's Day Open Thread.
Posted by Ron Gunzburger - 12.31.06 | Permalink |
FREE SPEECH ZONE.
Best wishes for the New Year.
Posted by Ron Gunzburger - 12.29.06 | Permalink |
EDWARDS MAKES IT OFFICIAL; ARI SAYS NO; GIBBONS SKATES.
Former US Senator and 2004 VP

nominee John Edwards (D-NC) officially announced his candidacy for President on Thursday in New Orleans. Actually, he announced it online a few hours ahead of schedule, but the formal announcement is in the Ninth Ward of New Orleans, where Edwards and his staffers will volunteer time to work on the continuing effort to rebuild the poor neighborhood destroyed by Hurricane Katrina in 2005. Focusing on issues of economic justice, Edwards vows to make the eradication of poverty in America his top priority. His other leading concerns are to "provide moral leadership in the world ... guarantee universal health care for every American ... [and] lead the fight against global warming" ... Despite recent published reports to the contrary, former Bush Administration Press Secretary Ari Fleisher said Wednesday he will not be a candidate for Congress in New York in 2008 ... Prosecutors in Nevada have cleared Governor-elect Jim Gibbons (R) of sexual assault charges that arose from a purported a drunken, late night, parking lot altercation he had in Las Vegas with a waitress just two weeks before the election. Prosecutors said the evidence was inconclusive and not sufficient to sustain a belief they would have prevailed at trial. Gibbons and others tied to the Gibbons campaign remain under investigation for related witness intimidation charges involving the women in the days immediately after the incident.
Posted by Ron Gunzburger - 12.28.06 | Permalink |
PRESIDENT FORD DEAD AT AGE 93.
President Gerald R. Ford (R) died in the early morning hours on Wednesday at age 93. While best remembered for his full pardon of President Nixon -- an act historians now

deem a courageous and correct act that helped heal the nation's Watergate wounds -- he is also credited with being a decent, modest man who restored a much-needed sense of integrity to the Presidency. Ford was the last President from the almost vanished Eisenhower-Rockefeller-Nixon "moderate" wing of the GOP. He barely survived a bruising nomination challenge from Ronald Reagan in the 1976 primaries, then bounced back from a major gap in the polls to lose to Carter by a small margin. Ford's campaign seemingly closed the gap just a little too late, as he would likely have won based upon polling trends had the election been a week or two later. Before being selected as VP by Nixon in 1973, Ford served in the US House for 26 years. Ford rose to be House Minority Whip and later -- after deposing the incumbent in a challenge -- House Minority Leader. In his final years, Ford became more outspoken in defense of his moderate wing of the party. He was vocal in support of abortion and gay rights, and critical of the the political influence of the Religious Right. The various memorial and funeral services will take place on several days over the next week in California, then DC and finally Michigan, starting on Friday. Ford will be buried on the grounds of his Presidential museum in his hometown of Grand Rapids, Michigan. A personal aside: I met Ford once -- just a handshake and a hello -- on the ski slopes in Vail in the early 1990s. While I should have expected the former college football star (two national championships) to be a large guy, I was still struck by how strong and athletic he appeared to be (and he would have been around 80 then).
Posted by Ron Gunzburger - 12.28.06 | Permalink |
FREE SPEECH ZONE.
Your daily open thread.
Posted by Ron Gunzburger - 12.28.06 | Permalink |
TUESDAY-WEDNESDAY NEWS UPDATE.
EARLY PEAK AT THE 2012 REAPPORTIONMENT; BAYOU GOV HOPEFULS LINING UP.
The Hotline reported some interesting analysis of the official Census Bureau's just released 2006 population estimates. Based upon this data, and the population shift trends that can be extrapolated, the 2012 reapportionment of US House seats will be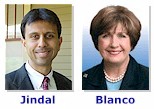 interesting. Iowa, Louisiana, Massachusetts, Missouri, New York, Ohio and Pennsylvania will all lose at least one seat (and NY and Ohio look likely to each lose two seats). Arizona, Florida, Georgia, Nevada, Texas and Utah will each gain at least one seat apiece -- although Florida looks likely to gain two seats and Texas could gain as many as four seats. Unexpectedly, California looks likely to neither gain nor lose any seats -- making 2012 "the first time since statehood [that it] may not pick up any seats" ... Congressman Bobby Jindal (R) and State Public Service Commissioner Foster Campbell (D) both announced in recent days they would run in the '07 race against Louisiana Governor Kathleen Blanco (D). State Senator Walter Boasso (R), attorney Hardy Parkerson (D) and businessman Lee Horne (Libertarian) are among other announced candidates in the race against the embattled incumbent.
Posted by Ron Gunzburger - 12.26.06 | Permalink |
FREE SPEECH ZONE.
Posting will remain on a light schedule for the remainder of the year as I take a much-needed break. There will be updates ... but on an irregular schedule. Best wishes for a restful holiday season.
Posted by Ron Gunzburger - 12.26.06 | Permalink |

FREE SPEECH ZONE.
Best wishes for the long holiday weekend. Enjoy the holidays, time with your family, the snow, etc., as I'll be taking a few days off from writing the site.
Posted by Ron Gunzburger - 12.23.06 | Permalink |
OBAMA, EDWARDS LEAD DEMS IN IOWA; McCAIN & GIULIANI HOLD SOLD LEAD IN GOP RACE.
A new KCCI-TV/Research 2000 poll of Iowa

Democrats shows that US Senator Barack Obama (D-IL) is now tied with former US Senator John Edwards (D-NC) for the lead in that key early contest state. The numbers: Edwards and Obama have 22% apiece, followed by Governor Tom Vilsack (D-IA) at 12%, US Senator Hillary Clinton (D-NY) at 10%, former VP Al Gore (D-TN) at 7%, US Senator John Kerry (D-MA) at 5%, retired General Wes Clark (D-AR) and Congressman Dennis Kucinich (D-OH) tied with 4% each, and everyone else at 1% or less. On the GOP, there are two frontrunners followed by everyone else. The results: US Senator John McCain (R-AZ) at 27%, former NYC Mayor Rudy Giuliani (R-NY) at 26%, Governor Mitt Romney (R-MA) a distant third at 9%, followed by former Speaker Newt Gingrich (R-GA) at 7%, Secretary of State Condi Rice (R-CA) at 4%, and the others at 1% or less.
Posted by Ron Gunzburger - 12.22.06 | Permalink |
FREE SPEECH ZONE.
Short posting today, but the good news is that I'm not nearly as livid as I was yesterday. Mainly because I'm tired from having spent hours writing my Motion to Dismiss in that lawsuit filed against me and others (Rudy Giuliani, Mike Bloomberg, Yahoo!, etc.) by that jackass frequent candidate from New York. The good news is the Motion to Dismiss is just about finished, so I'll get it filed tomorrow -- and start the clock ticking on his ten days to respond before the Christmas holiday begins..
Posted by Ron Gunzburger - 12.22.06 | Permalink |
GILMORE FILES, WHILE OBAMA PONDERS.
Former Virginia Governor and former Republican National Chairman

Jim Gilmore unexpectedly returned to the political stage last month, telling reporters he was considering either running for President in 2008 or running again for Governor in 2009. On Wednesday, after making visits to Iowa and New Hampshire to gauge his prospects, Gilmore filed federal paperwork to establish a Presidential exploratory committee. "There is not a committed conservative in the field who can put together a national campaign. I am and I can. I have people on the ground right now in Iowa and in South Carolina," said Gilmore to the AP. In his comments, Gilmore took shots at the Bush Administration and Republican Congressional leaders for fiscal irresponsibility in recent years. "I am not someone who has to evolve as a conservative. I don't have to evolve my position," he said, in a thinly veiled shot at Governor Mitt Romney (R-MA) ... US Senator Barack Obama (D-IL) is spending the holidays on vacation with his family in Hawaii. He expects to announce his decision on a 2008 White House run shortly after the holiday season.
Posted by Ron Gunzburger - 12.21.06 | Permalink |
FREE SPEECH ZONE (AKA: "SAVE FERRIS RON!").
I'm going to be rather candid here. As I'm writing this, I'm just angry. Really, really angry ... with my seething anger directed at a recent write-in candidate for New York Governor. He's suing in federal court (Southern District of New York) George Pataki, Rudy Giuliani, Michael Bloomberg, the State Board of Elections, the City Board of Elections, Yahoo, Ask.com and me with a variety of bizarre claims. Yup, that's right, I'm apparently in not-so-bad company as part of his delusional conspiracy that somehow kept him from being elected last month. I'm confident I'll prevail (especially as his claim against me is such a patently laughable lie he's trying to perpetrate on the court) and maybe even get Rule 11 sanctions imposed against him for filing a complaint he knew to be false when he filed it ... but still I'm really pissed that he's suing me for $5 million. He's also suing Rudy, Bloomberg, George, and others for $10 million apiece (but they have much better pockets and presumbly heavy-hitter attorneys). The whole thing has got me so pissed off that, at least for now, I really am considering pulling the plug entirely on Politics1 if the price of running it is having to defend myself in lawsuits from jackasses like him. But -- just so this lying clown can share my misery -- feel free to email him and tell him what you think about his ridiculous lawsuit that threatens to kill Politics1. Hey ... he's a public figure and it's my first amendment right to express my opinion of him -- and for y'all to do likewise.
Posted by Ron Gunzburger - 12.21.06 | Permalink |
ARI CONSIDERS; REDRAWING HEATHER; ROMNEY BASHED REAGAN; FBI LOOKS AT MURPHY.
Former White House Press Secretary Ari Fleischer (R) -- a lobbyist and former longtime GOP congressional aide -- is considering a 2008 run for Congress against newly-elected Congressman John Hall (D) in New York's CD-19, according to Human Events and The Hotline ... Congressman Chris Van Hollen (D-MD) is the new DCCC Chair for the next election cycle ...

New Mexico Democrats have had enough of losing close fights to Congresswoman Heather Wilson (R), so they're ready to take a page from Tom DeLay's playbook. According to Roll Call, State Senator Jerry Ortiz y Pino (D) plans to introduce a bill that would redraw the state's congressional districts before the 2008 election. The plan would significantly increase the number of Hispanic and Native American voters in exchange for shifting a large GOP agricultural community into CD-2. Dems currently control the NM House and Senate. Governor Bill Richardson (D) said he'd be "willing to consider" the proposal ... Former House Speaker Dennis Hastert (R-IL) says he intends to serve out the new term he won last month at the polls. However, speculation is flying that he plans to resign well before the

end of his next term. If true, that would set up a special election. State Representatives Pat Lindner (R), Tim Schmitz (R) and Linda LaVia (D), and State Senator Chris Lauzen (R) are all reportedly interested in running if a special election occurs ... KDKA-TV reported the FBI is investigating Congressman Tim Murphy (R-PA) to determine if he had his congressional staffers perform campaign work on government time. Both Murphy's spokesman and the FBI declined to comment on the report ... Forget Mitt Romney's pro-gay rights comments from 1994, as that is so two weeks ago. National Review is much more worked up now, and so apparently are other conservatives, over another Romney line from a debate against Ted Kennedy during that same campaign. "I was an independent during the time of Reagan-Bush. I'm not trying to return to Reagan-Bush," said Romney, in response to Kennedy's barbs that Romney was a conservative. The magazine says Romney now has "serious repair work to do" if wants to survive the early primaries.
Posted by Ron Gunzburger - 12.20.06 | Permalink |
FREE SPEECH ZONE.
Your daily open thread.
Posted by Ron Gunzburger - 12.20.06 | Permalink |
LONG ELECTION NIGHT ENDS IN VERMONT; ALLEN STAFFS UP IN MAINE.
It took nearly six weeks -- talk about a long election night wait -- but we finally have a winner in the race for Vermont State Auditor. Incumbent Randy Brock (R) appeared the winner on election night by a margin of 137 votes. After the statewide recount, and correcting for errors in how paper ballots were tabulated in some rural communities, it turns out Brock lost to accountant Tom Salmon Jr. (D) by 104 votes. It was Vermont's first statewide recount in 26 years. Before election day, Brock was one of six African-American Republicans holding statewide elective offices around the nation. Now, with Brock's defeat -- and the defeat of 3 others in 2006 -- that GOP total drops to only two (Texas Railroad Commissioner Michael Williams and Texas Supreme Court Chief Justice Wallace Jefferson) ... The Hotline reported Congressman Tom Allen (D-ME) appears to be staffing up his campaign for likely 2008 run against US Senator Susan Collins (R) ... Hey, with the holidays and all, it was a rather slow news day for political stories.
Posted by Ron Gunzburger - 12.19.06 | Permalink |
FREE SPEECH ZONE.
Your daily open thread.
Posted by Ron Gunzburger - 12.19.06 | Permalink |
BARR BOLTS; WARNER RECONSIDERS; TOMMY FILES; KEATING PONDERS; EDWARDS READIES.
Former Georgia Congressman Bob Barr quit the Republican Party on Friday and joined the Libertarian Party. "I'm happy to announce that I am now a proud, card-carrying Libertarian who is committed to helping elect leaders who will strive for
smaller government, lower taxes and abundant individual freedom," said Barr. He served eight years in Congress before losing his seat in a reapportionment primary against another GOP incumbent. Barr was also appointed to a Regional Representative vacancy on the Libertarian National Committee. Barr currently serves on the Board of Directors of the National Rifle Association, and is an advisor to both the ACLU and the American Conservative Union. Barr has said repeatedly in the past he does not plan to seek elective office again, so don't expect a 2008 Presidential run ... The Hotline and PoliticalWire are both reporting that former Virginia Governor Mark Warner (D) is already reconsidering his unexpected October withdrawal from the 2008 Presidential race. He's reportedly waiting to see what develops in the next few months with Barack Obama and Hillary Clinton before making any new decision. Meanwhile, Warner is keeping his leadership PAC active and recently sent holiday cards to key New Hampshire Dems ... Former Wisconsin Governor Tommy Thompson (R) filed FEC paperwork on Thursday to establish his Presidential exploratory committee. No website yet ... On a related note, I forgot to mention a week

ago that Governors Janet Napolitano (D-AZ), Kathleen Sebelius (D-KS), Brian Schweitzer (D-MT), and Phil Bredesen (D-TN) jointly issued statements at the recent Democratic Governors Conference that they will all pass on the 2008 White House race. However, they each made a point of saying they were not closing the door on running for President in a future election ... Former Oklahoma Governor Frank Keating (R) is considering jumping into the 2008 Presidential contest, according to the AP. Keating expressed a concern that the current likely GOP field of hopefuls "lacks a Ronald Reagan conservative." If he runs, Keating would have to explain the financial scandal allegations that reportedly caused President Bush to pass over Keating for Attorney General after the 2000 election ... Former US Senator John Edwards (D-NC) will announce his 2008 Presidential candidacy before the end of this month. He will reportedly make the announcement from the New Orleans neighborhood hit hardest last year by Hurricane Katrina, to illustrate the gap between how rich and poor are treated in America ... US Senator Tim Johnson's office reports he is progressing well from the emergency brain surgery he underwent last week. Senate Majority Leader Harry Reid (D-NV) said Johnson is now expected to be "just fine" once he completes his recovery.
Posted by Ron Gunzburger - 12.18.06 | Permalink |
FREE SPEECH ZONE.
Your daily open thread.
Posted by Ron Gunzburger - 12.18.06 | Permalink |
BAYH UNEXPECTEDLY QUITS PRESIDENTIAL RACE.

With much fanfare, US Senator Evan Bayh (D-IN) launched his Presidential exploratory committee in early December 2006. He quickly hired some top staffers, scheduled fundraising events and launched a new campaign swing to key states. Now, only two weeks later, he quit the race on Saturday. Most media reports said the sudden emergence of Senator Barack Obama as Senator Hillary Clinton's perceived main rival for the nomination during those intervening weeks significantly contributed to Bayh's decision. "The odds were always going to be very long for a relatively unknown candidate like myself ... The fact remains that at the end of the day, I concluded that due to circumstances beyond our control the odds were longer than I felt I could responsibly pursue," explained Bayh.
Posted by Ron Gunzburger - 12.16.06 | Permalink |
FREE SPEECH ZONE.
Your daily open thread. Consider clicking on the GlobalGiving ad -- in the column at right -- as all the contributions you make between 12/16-12/31 will be matched, so your impact will be doubled. You can pick the country ... or topic area ... or specific project ... and target the money right to where it can make a real difference.
Posted by Ron Gunzburger - 12.16.06 | Permalink |
BLOG ARCHIVE:

January 1-16, 2007
December 16-31, 2006
December 1-15, 2006
November 16-30, 2006
November 1-15, 2006
October 16-31, 2006
October 1-15, 2006
September 16-30, 2006
September 1-15, 2006
August 16-31, 2006
August 1-15, 2006
July 16-31, 2006
July 1-15, 2006
June 16-30, 2006
June 1-15, 2006
May 15-31, 2006
May 1-15, 2006
April 16-30, 2006
April 1-15, 2006
March 16-31, 2006
March 1-15, 2006
February 17-28, 2006
February 1-16, 2006
January 16-31, 2006
January 1-15, 2006
December 2005
November 2005
October 2005
September 2005
August 2005
July 2005
June 2005
May 2005
April 2005
March 2005
Jan-Feb 2005
December 2004
November 16-30, 2004
November 1-15, 2004
October 16-31, 2004
October 1-15, 2004
September 16-30, 2004
September 1-15, 2004
August 16-31, 2004
August 1-15, 2004
July 16-31, 2004
July 1-15, 2004
June 16-30, 2004
June 1-15, 2004
May 16-31, 2004
May 1-15, 2004
April 16-30, 2004
April 1-15, 2004
March 15-31, 2004
March 1-14, 2004
February 15-29, 2004
February 1-14, 2004
January 17-31, 2004
January 1-16, 2004
December 16-31, 2003
December 1-15, 2003
November 17-30, 2003
---
POLITICAL BLOG ROLL:
KINDA NEUTRAL:
ABC News: The Note
CNN: Morning Grind
CQ Politics
Political Wire
MSNBC: First Read
CJR Daily
Rothenberg Pol. Report
LexisNexis: US Politics
Stateline.org
Governing.com
Political State Report
Hotline On Call
Hotline's Blogometer
Beltway Blog
WatchBlog
Lawmakers Blog
Centerfield Aggregator
Command Post
FactCheck.org
WSJ: Best of the Web
WSJ: Washington Wire
D.C.'s Political Report
2008 Political Perspective
Media Bistro
Larry Sabato: Crystal Ball
PressThink
Politics-Line
TheCapitol.Net: Blog
MyElectionAnalysis.com
DEM/LEFT:
DNC Blog
DCCC Blog
DailyKos
Lefty Blogs
Howard Dean/DFA
OurSenate.com
Frameshop
The Washington Note
Emerging Dem Majority
Think Progress
AmericaBlog.com
Amer Prospect: Tapped
Arianna Huffington
Al Franken
BAG News Notes
Eric Alterman
Senate Majority Project
FishBowl DC
Fired Up! America
TalkLeft
TNR: The Plank
The Raw Story
Blogging of the President
Joe Trippi
Swing State Project
Media Matters
Josh Marshall
Wonkette
MyDD
Working for Change
Crooks & Liars
Mathew Gross
Penndit
Progressive Dems: Blog
Atrios/Eschaton
Off the Kuff
Tom Tomorrow
Mother Jones
Jerry Springer
TruthOut
Dem Bloggers
Liberal Oasis
Penndit
Firedoglake
Good As You
AtariDemocrat
Henry Lewis
BuzzFlash
Brad Blog
Dean Nation
Louise Slaughter
TruthDig
Dem Underground
Jared Hall
Bad Attitudes
The American Street
District Blogs
GOP/RIGHT:
RNC (GOP.com)
Club for Growth
National Review: Corner
C-Log
Real Clear Politics
Andrew Sullivan
John Ellis
Mickey Kaus
Virginia Postrel
RedState.org
WSJ Opinion Journal
Free Republic
Instapundit
Drudge Report
Pajamas Media
Hugh Hewitt
Daniel Drezner
Daily Pundit
Bully Pulpit
Outside the Beltway
Little Green Footballs
World Mag Blog
Right Wing News
Volokh Conspiracy
Brothers Judd
David Frum
Mister Politics
Enter Stage Right
Right Wing News
PoliPundit
Power Line
Hedgehog Report
Right Voices
Booker Rising
Don Singleton
Save the GOP
OTHER:
ThirdPartyWatch.com
Centrist Coalition
Kn@ppster
Green Commons
News for Greens
---
For those who would like to track Politics1 with a newsreader, we publish a RSS feed:
---

---