BLOG ARCHIVE: JULY 2009.
SENATE LIBERALS THREATEN BAUCUS; MALONEY WAFFLING ON GILLIBRAND CHALLENGE; IRAN'S GREEN REVOLUTION IS ALIVE.
US SENATE. Senate liberals are threatening they will seek to strip Senator Max Baucus (D-MT) of his Finance Committee Chair if he continues to block their attempts to include a public option in the health care reform package he is privately negotiating with Blue Dog Dems and centrist Republicans. "Every two years the caucus could have a secret ballot on whether a chairman should continue: yes or no. If the 'no's win, he's out," said Senator Tom Harkin (D-IA) to The Hill.
NEW YORK. CQ Politics reports that Congresswoman Carolyn Maloney (D) seems to be procrastinating on entering the primary contest against US Senator Kirsten Gillibrand. Maloney and her staffers previously hinted to reporters she was going to announced her Senate candidacy in June, then did so again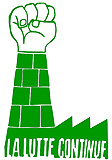 saying she would announce her plans by the end of the second week of July. Those dates have come and gone and now Maloney's office is hinting an announcement will come in August. Others believe Maloney's eventual decision will instead be to seek reelection in 2010.
IRAN. The Green Revolution is alive and well. On Thursday -- the 40th day after regime police thugs killed a young woman named Neda and turned her into the martyr of the Iran election reform movement -- reform activists held traditional Muslim memorial services. The government had banned the request by reform leader Mir Hossein Mousavi to hold a memorial gathering at Neda's grave. That didn't stop thousands from trying to hold a graveside memorial, until police moved in swinging clubs and using tear gas to disperse the crowds. Police also grabbed Mousavi and quickly hustled him back to his home so that he would be unable to speak to the crowd. This latest violent police response simply prompted waves of spontaneous reform demonstrations at numerous intersections around Tehran. Reform demonstrations were also reportedly held in other large Iranian cities. Stay tuned, because the struggle is continuing.
Daily Report by Ron Gunzburger - 07.31.09 | Permalink |
HUTCHISON SAYS SHE WILL RESIGN IN FALL, THEN WALKS IT BACK; NJ CORRUPTION TARGET COMMITS SUICIDE; SENATORS CONRAD, DODD TARGET OF AGGRESSIVE ETHICS INVESTIGATION.
TEXAS. As expected, US Senator

Kay Bailey Hutchison (R) announced in a radio interview Wednesday that she will resign her Senate seat later this year as she ramps up her GOP primary challenge to Governor Rick Perry next year. She initially said she plans to resign in "October or November" – setting up a special election likely to coincide with the already scheduled March 2, 2010, primary election. Later in the day, however, Hutchison told CQ that she "might stay in the Senate through next year's gubernatorial race and really didn't intend to indicate a change in her anticipated timetable." She explained she wants "to stay [in the Senate] all the way through the election but for it being very difficult [to stay in office] with the Governor continuing to run." Whatever that means. Presuming Hutchison follows through on her on-and-off plans to quit, Governor Perry (R) will name an interim successor, who must immediately run in the special election if he/she wants to keep the seat. Announced GOP candidates to date for the open Senate seat include State Senate President Pro Tempore Florence Shapiro, former Secretary of State Roger Williams, and State Railroad Commissioners Michael Williams and Elizabeth Ames Jones. Other Republicans are also looking at the race. The announced Democrats running for Senate are Houston Mayor Bill White and former State Comptroller John Sharp.
NEW JERSEY. Veteran political consultant Jack Shaw was found dead this week at his home. Police suspect he committing suicide as Shaw was one of 44 people charged by the Feds in last week's broad political corruption case.
US SENATE. US Senators Kent Conrad (D-ND) and Chris Dodd (D-CT) are now formal subjects of an active Senate Ethics Committee investigation into whether they broke Senate ethics rules when they each received preferential low mortgage-rate deals and a waiver of all mortgage fees from Countrywide in a lender's VIP program. Both men, each powerful committee chairs, say they knew they were getting special treatment when they accepted the mortgage deals. Conrad said Wednesday that he did nothing wrong in accepting the sweetheart deal because the perk was something routine "like a frequent-flier program." Dodd likewise said there was no wrongdoing in accepting the deal because it was "nothing more than ... courtesy stuff.".
Daily Report by Vin Gopal - 07.30.09 | Permalink |
HYNES TO PRIMARY GOV QUINN; CHRISTIE'S BIG LEAD HOLDS; STILL NO BIG DEM VERSUS BURR; NORM COLEMAN PONDERS COMEBACK.
ILLINOIS. State Comptroller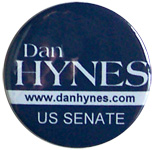 Dan Hynes plans to challenge Governor Pat Quinn in next year's Democratic gubernatorial primary, according to the Chicago Tribune. Hynes has made no public statements yet on the race, but he has reportedly informed top party leaders he has decided to run against Quinn. An email from Hynes' campaign -- still technically a reelection campaign -- attacked Quinn as being of "the same old Blagojevich brand of politics." Quinn and Blogojevich had a strained relationship from the start, as Quinn defeated Blogojevich's preferred Lt Gov runningmate in the 2002 Democratic primary, thus involuntarily pairing the two men together. Quinn responded that he didn't like "negative" politics: "I'm not into that, I'm into governing." Hynes previously made a failed primary for US Senate in 2004.
NEW JERSEY. A new PPP (D) poll shows former US Attorney Chris Christie (R) leading Governor Jon Corzine (D) by a 50% to 36% vote, confirming other recent polls showing Christie's margin widening.
NORTH CAROLINA. Congressman Mike McIntyre (D) confirmed this week -- again -- that he will not run against US Senator Richard Burr (R) next year. McIntyre, a Democratic whip, explained that "with the leadership positions I currently hold in the US House, there is a greater opportunity to capitalize on these to benefit our constituents and the citizens of North Carolina." Although polls show Burr could potentially be vulnerable, Attorney General Roy Cooper, and Congressmen McIntyre, Brad Miller, Heath Shuler and Bob Etheridge have all passed on the race. Secretary of State Elaine Marshall and former State Senator/Iraq War veteran Cal Cunningham are two Dems still looking at the race. Little-known attorney Kenneth Lewis (D) is an announced candidate, and has retained Joe Trippi as a campaign consultant.
MINNESOTA. Former US Senator Norm Coleman (R) is seriously considering running for Governor next year, according to Coleman's spokesman. The aide told the AP Coleman plans to make a decision on the race sometime in March-April 2010.
Daily Report by Ron Gunzburger - 07.29.09 | Permalink |
POLITICS1: THE CHANGE DIALOGUE CONTINUES...
A MESSAGE FROM RON. As I explained over the weekend, I'm giving serious thought to making a big change to Politics1. Several of you expressed an interest in "taking over" in some shared way the homepage news updates. That would only be possible if I change the way the blog is currently written (i.e., in HTML code using Dreamweaver -- and not using any of the popular, easy blogger tools). I can speak with my ISP to see if they are willing to move Politics1 onto a server with PERL, which is required for the WordPress blogging software everyone uses -- but only so long as there is no additional costs to me. In any event, even if I go to my new proposed format, I'll still provide you with weekly open threads (and would also consider restarting writing my own daily posts at some future date, possibly in mid-2010). However, for those who say they like following the news stories I find of interest blended with my personal take, then I'd suggest you follow me on Twitter and/or friend me on Facebook (my twitter posts + additional items). I'm lately using those two sites to express myself, but the topics are not limited to politics. Using my BlackBerry to write the Twitter and Facebook items, I post briefs notes on the fly on politics, foreign affairs, news of the strange, personal stuff, travel, France, Iran, photos I like, or whatever. So, for now, that's the latest.
Daily Report by Ron Gunzburger - 07.28.09 | Permalink |
BUNNING RETIRES; GOODE SAYS NO TO REMATCH; BARBOUR-PAWLENTY IS THE TICKET FOR RGA; BOXES '10 RACE SUPRISINGLY CLOSE; KASICH PRIMARY FOE QUITS; PATRICK TRAILS; HUCKABEE LEADS P2012 GOP FIELD.
KENTUCKY. US Senator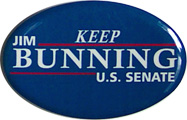 Jim Bunning (R) announced Monday he won't seek re-election in 2010. The former star baseball pitcher blamed Republican leaders -- particularly Senate Minority Leader Mitch McConnell (R-KY) -- for his decision. "To win a general election, a candidate has to be able to raise millions of dollars to get the message out to voters. Over the past year, some of the leaders of the Republican Party in the Senate have done everything in their power to dry up my fundraising," said Bunning in a written statement.
SUPREME COURT. US Senator Chuck Grassley (R-IA) will vote against the Supreme Court nomination Sonya Sotomayor. Not surprisingly, US Senate Judiciary Committee Ranking Republican Jeff Sessions (R-AL) also announced he will vote against the nomination.
VIRGINIA. Former Congressman Virgil Goode (R) surprisingly announced Monday he will not seek a rematch next year against freshman Congressman Tom Perriello (D). Goode narrowly lost for in one of the biggest upsets of 2008. Goode gave no reason in his written statement for the decision, and reportedly did not inform party leaders of his plans before Monday. Factory worker Brad Rees is the only announced GOP candidate to date. State Delegate Danny Marshall (R) immediately said he would not run, as he has too much seniority in the State Assembly. State Senator Robert Hurt (R) was also mentioned as a potential candidate, but he said he's busy helping Bob McDonnell's campaign for Governor right now. "I'll think long and hard about the opportunity being presented to me, but it's a long way off," said Hurt.
REPUBLICAN GOVERNORS. Minnesota Governor Tim Pawlenty (R) -- a prospective candidate for President in 2012 -- has been named as the next Vice Chair of the Republican Governors Association. "His firsthand knowledge of how to win in a so-called purple state will be a major asset to the RGA," said Mississippi Governor Haley Barbour, the RGA's current Chair. Barbour is also a prospective 2012 Presidendial candidate. Barbour succeeded embattled South Carolina Governor Mark Sanford, who resigned from the Chair post after his sex scandal hit national headlines.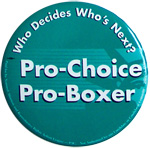 CALIFORNIA. A new Rasmussen Poll shows US Senator Barbara Boxer (D) locked in a surprisingly tight race with former computer manufacturing executive Carly Fiorina (R) in next year's race for US Senate. Boxer leads 45% to 41% in a potential general election matchup. Fiorina has not yet decided whether she will run against Boxer, but she has a campaign-like website.
OHIO. State Senator Kevin Coughlin (R) dropped-out of next year's race for Governor. This means that former Congressman John Kasich (R) is unlikely to face any significant oppisition in next year's GOP gubernatorial primary. Governor Ted Strickland (D) is seeking re-election.
MASSACHUSETTS. Governor Deval Patrick (D) is in big trouble, according to the latest Boston Glove-UNH poll. Wealthy health care executive Charlie Baker (R) leads Patrick by a 41-35 vote. Businessman Christy Mihos (R) leads Patrick by a 41-40 vote. However, the picture looks very different if State Treasurer Tim Cahill (Independent) -- a former Democrat -- runs for Governor, as is expected. In a three-way race, Patrick 30% and Cahill are tied with 30% apiece, followed by Baker at 20%. Patrick and Cahill are tied at 31% if the GOP nominee is Mihos (18%).
ALASKA. Governor Sarah Palin's (R) last day in office was on Sunday. Palin resigned from office to pursue new opportunities. She is succeeded by 46-year-old Lieutenant Governor Sean Parnell (R), a close Palin ally.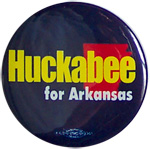 P2012. A new Washington Post/ABC News poll shows former Arkansas Governor Mike Huckabee leading the GOP race for President for 2012. Huckabee leads with 26%, followed by former Massachusetts Governor Mitt Romney at 21%, former Alaska Governor Sarah Palin at 19%, and former House Speaker Newt Gingrich at 10%. No Opinion polled at 6%.
Daily Report by Vin Gopal - 07.28.09 | Permalink |
A MESSAGE FROM RON. I'm giving serious thought to making a big change to Politics1. As of this fall, I will have been publishing this website for 12 years. That's a very long time. And, as I also have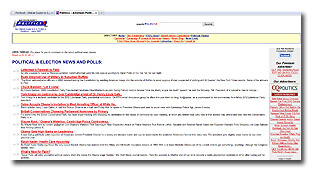 a "full-time plus" day job, this is something I need to research, write and edit in my limited free time at night and on weekends. This news page is the single most time-consuming part of the site. Even with Vin writing update (much appreciated help), it still takes quite a bit of time to edit and also insert other news items I've come across. And, to be candid, with advertising revenues sharply down on all political sites (including this site), it simply isn't worth the expenditure of time to keep reporting the news on our own. The core value of this site -- at least, the thing that sets Politics1 apart from nearly every other site on the net -- are the state-by-state pages listing every candidate and potential candidate for Governor, State Cabinet, US Senate and Congress. As for the news page, there are so many other sites out there that cover political news better than Politics1. That's why I'm thinking of trying something different by fully automating the news page. Click here to view the prototype (it may take a few seconds for the news stories to load). I've selected the specific RSS fees from the sites I check daily, which include a few mainstream media, polling results, and many focused political sites (including some sites which certainly have a pro-D or pro-R bias, plus a Green and Libertarian site or two). By adopting this format, the front page news would always be current and updated throughout the day every day -- without any involvement on my part -- and I'd still have the time needed to keep the state pages currently updated. I'd also be willing to try keeping an open thread at the header so all of you can continue to debate the daily happenings. Plus, this change would give me much of my free time back. At this point, I'm 90% decided I want to move to this format. Another option was simply ending Politics1, but I don't see the point in doing that if an alternative exists. I'll make some final decisions on these changes within the next two weeks or so. Thus, using this comment thread, please check our the proposed change and give me your thoughts on it.
Daily Report by Ron Gunzburger - 07.25.09 | Permalink |
TWO MORE R'S AGAINST SOTOMAYOR; CORZINE NAMES RUNNINGMATE; IS ANYONE IN MAINE NOT LOOKING AT THE GUV RACE; DEMS RECRUIT CANDIDATE AGAINST REP SCHMIDT.
SUPREME COURT. Two GOP members of the Senate Judiciary Committee say they will vote against the confirmation of Associate US Supreme Court nominee Sonia Sotomayor. Senator Orrin Hatch of Utah and John Cornyn of Texas announced they will vote nay.

NEW JERSEY. Governor Jon Corzine (D) had named State Senator Loretta Weinberg as his Lieutenant Governor runningmate. Weinberg – a 74-year-old Madoff scheme victim -- has a reputation as an anti-machine Democrat during her tenure in the state legislature. Libertarian gubernatorial nominee Ken Kaplan picked open government advocate John Paff as his runningmate. Former US Attorney Chris Christie (R) selected Monmouth County Sheriff Kim Guadagno as his runningmate last week. Former EPA State Commissioner Chris Daggett (Independent) has yet to pick a runningmate.
MAINE. Just an aside, but have you recently checked out our list of announced and potential gubernatorial candidates in Maine for 2010? The list includes 19 Democrats, 12 Republicans, 3 Greens and 6 Independents. That's an astounding 40 people looking at the race (and 13 of them are already announced candidates)!
OHIO. Democrats have recruited State Representative Todd Book (D) to run against controversial Congresswoman Jean Schmidt (R). Schmidt, a perennial Democratic target, continues to win slim victories in what should otherwise be a safe Republican seat. Democrats believe Book will present Schmidt with her strongest re-election challenge to date.
Daily Report by Vin Gopal - 07.25.09 | Permalink |
DODD SLIPS FURTHER BEHIND SIMMONS; BACHMANN DRAWS FOES; NJ FED CORRUPTION BUST NETS 40+; GA GOV POLL.
HEALTH CARE. Senate Majority Leader Harry Reid (D-NV) said Thursday that the first floor votes on health care reform will be delayed until September.
CONNECTICUT. A new

Quinnipiac poll shows former Congressman Rob Simmons (R) leading incumbent US Senator Chris Dodd (D) by a 48-39 margin. In a sign of true weakness, Dodd is virtually tied with even the relatively minor other leading GOP contenders in possible general election matchups. Simmons leads the GOP primary field with 42%, with his opponents tied with 5% apiece. In the Democratic primary, Dodd leads software executive/former Al Gore aide Merrick Alpert by a vote of 52% to 18%.
MINNESOTA. State Senator Tarryl Clark (DFL) -- who is viewed as the strongest potential Democratic candidate against controversial conservative Congresswoman Michelle Bachmann (R) -- has filed paperwork this week to enter the contest. Clark had also been looking at the crowded gubernatorial race, but ultimately passed on it. Before she gets to face Bachmann, Clark must win the DFL nomination over former State Transportation Commissioner/'08 nominee Elwyn Tinklenberg and former University of Minnesota Board of Regents Chair/physician Maureen Reed.
NEW JERSEY. Over 40 elected officials, candidates, political consultants and religious leaders were arrested in a major sting operation today, relating to bribery, extortion, money laundering, and even international transportation of human body parts. Three mayors, two state legislators, several former state legislators, several campaign managers, the Jersey City Council President, Jersey City's Deputy Mayor and numerous high-powered rabbis were among those arrested. The corruption even reached the edges of the Governor's office, where State Community Affairs Commissioner Joe Doria – a former Bayonne Mayor and State Assembly Speaker – resigned on Thursday afternoon in a move believed to be related to the arrests. This sting joins many others in recent New Jersey history – which has resulted in the arrests and indictments of over 100 elected officials in the last few years. "New Jersey's corruption problem is one of the worst, if not the worst, in the country. Corruption is a cancer that is destroying the core values of this state and this great nation," said FBI supervising agent Ed Kahrer. While Governor Jon Corzine (D) was not implicated in any way in today's arrests, the move by the feds will still assist his opponent -- former US Attorney Chris Christie (R) -- who made his name prosecuting political corruption cases. Vin's Tidbit: Congressman Albio Sires (D) – who has battled his own scandals in the past – saw the arrests this year of both his primary and general election opponents from the 2006 race. Sires' 2006 primary opponent – then-Perth Amboy Mayor and State Assemblyman Joe Vas (D) – was indicted on numerous criminal counts earlier this year. Sires' general election opponent – Republican John Guarini – was among those arrested today for bribery.
GEORGIA. The latest Strategic Vision (R) poll gives a good snapshot of the open gubernatorial primaries. REPUBLICANS: State Insurance Commissioner John Oxendine - 38%, Congressman Nathan Deal - 16%, Secretary of State Karen Handel - 9%, State Senate President Eric Johnson - 5%, Confederate Heritage activist Ray McBerry - 3%, State Representative Austin Scott - 2%. DEMOCRATS: Former Governor Roy Barnes - 46%, Attorney General Thurbert Baker - 31%, ex-State Adjutant General David Poythress - 4%, State House Minority Leader DuBose Porter - 3%.
Daily Report by Vin Gopal - 07.28.09 | Permalink |
DeWINE RUNS FOR OHIO A.G.; SPECTER-TOOMEY DEADLOCKED; CHRISTIE WIDENS LEAD; NY GOP PICKS NOMINEE FOR CD-23 SPECIAL; DEMS SCORE STRONG PA CD-15 CHALLENGER; PROHIBITION PREZ NOMINEE DIES.
SUPREME COURT. Republican Senators continue to announce how they will on the confirmation of US Supreme Court Associate Justice nominee Sonia Sotomayor. Lindsey Graham (R-SC) said he will support Sotomayor, while Jon Kyl (R-AZ) and Thad Cochran (R-MS) will both vote against her.

OHIO. Former US Senator Mike DeWine (R) announced Wednesday that he will run for Attorney General next year. DeWine – a former two-term US Senator – lost a bid for a reelection in 2006 by a 56-44 margin. DeWine will face Delaware County Prosecutor David Yost in the GOP primary. The winner of the GOP contest will face incumbent Attorney General Richard Cordray (D) in the general election.
PENNSYLVANIA. A new Quinnipiac poll shows US Senator Arlen Specter (D) has rapidly lost his commanding lead in next year's US Senate contest. Specter narrowly leads former Congressman Pat Toomey (R) by a 45% to 44% vote. Specter also has a disapproval rating of 46% -- his highest ever. However, Specter still leads Congressman Joe Sestak by 55-23 margin in the Democratic primary. Sestak just finished a tour of all 67 counties and is expected to make his formal entry into the contest shortly.

NEW JERSEY. A new Strategic Vision (R) poll shows former US Attorney Chris Christie (R) leading Governor Jon Corzine (D) by a 53% to 38% vote, with former State EPA Commissioner Chris Daggett (Independent) at 5%.
NEW YORK. Republicans nominated Assemblywoman Dede Scozzafava -- a GOP centrist -- as their congressional candidate for the CD-23 special election. The pro-choice, pro-gay marriage, pro-labor Scozzafava defeated eight rivals to win the nomination the third ballot. The Conservative Party announced it would not co-nominate Scozzafava because of her support for gay marriage, but has not yet decided if they will field a nominee in the race on their ballot line. The Democrats have not yet picked a nominee, but State Senator Darrel Aubertine is viewed as the frontrunner for the spot. Nine-term GOP Congressman John McHugh is resigning to become Secretary of the Army in the Obama Administration. The special election date has not yet been set.
PENNSYLVANIA. The DCCC succeeded in recruiting a major challenger into the CD-15 race. Bethlehem Mayor John Callahan (D) announced he will run against Congressman Charlie Dent (R) next year.
KENTUCKY. Nothing like starting early. Governor Steve Beshear (D) has named Louisville Metro Mayor Jerry Abramson to be his Lieutenant Governor runningmate for 2011. Current Lieutenant Governor Dan Mongiardo (D) is running for US Senate next year, so Beshear is obviously presuming Mongiardo wins the race. The popular Abramson has served as Louisville Mayor for 20 years and is a former President of the US Conference of Mayors.
PROHIBITION PARY. Minister, temperance lecturer and artist Gene Amundson -- the Prohibition Party's candidate for President in 2004 and 2008 -- died unexpectedly this week at age 65. He had been planning to make a third run in 2012. While the anti-alcohol Prohibition Party is the oldest of America's current third parties, founded in 1869, their nominees performed terribly in recent years. In 2008, Amundson was on the ballot in three states but captured a total of just 658 votes.
Daily Report by Vin Gopal - 07.23.09 | Permalink |
TWO MORE GOP SENS FOR SOTOMAYOR; VITTER LEADS MELANCON; PA GUV PRIMARY POLLS; SEALS MAKES THIRD TRY; CONNOLLY-FIMIAN REMATCH IN VA.
SUPREME COURT. US Senators Susan Collins and Olympia Snowe – Maine's two GOP Senators -- both announced they will vote to confirm of US Supreme Court Associate Justice nominee Sonia Sotomayor. US Senator Roger Wicker (R-MS), by contrast, said he will vote against Sotomayor because he perceived her answers to be "hostile" to gun rights. The Senate Judiciary Committee, meanwhile, postponed Tuesday's scheduled confirmation vote for a week. Republicans had pressed for the delay, saying they needed more time. While not yet in the US Senate, Florida Governor Charlie Crist (R) is trying to sound more conservative these days in response to an aggressive primary challenge from the right. Crist announced Tuesday that he would vote against Sotomayor if he was in the Senate.
LOUISIANA. A new Public Policy Polling-D survey shows US Senator David Vitter (R) leading Congressman Charlie Melancon (D) by a 44-32 vote.
PENNSYLVANIA. The latest Quinnipiac poll gives us a good snapshot of gubernatorial primary races. On the GOP side, Attorney General Tom Corbett leads Congressman Jim Gerlach by a 38-15 vote, with former US Attorney Pat Meehan third with 9%. In the Democratic contest, Allegheny County Executive Dan Onorato (D) and State Auditor Jack Wagner (D) are tied at 16% apiece, with wealthy businessman Tom Knox (D) next with 13%. The same poll also showed term-limited Gov. Ed Rendell (D) has a 39% approval rating – a 15-point drop from the May survey.
ILLINOIS. Marketing executive Dan Seals -- the 2006 and 2008 Democratic nominee for the CD-10 seat against Congressman Mark Kirk (R) -- announced he will make a third run in 2010. The CD-10 seat is open, now that Kirk is running for US Senate. The Dems are favored to pickup the seat next year. Other announced Dems include State Senator Michael Bond and attorney Elliot Richardson. Republicans will also likely see a competitive primary for this seat.
VIRGINIA. GOP Businessman Keith Fimian will challenge freshman Congressman Gerald Connolly (D) next year – setting up a rematch from 2008. Connolly won 55-43 in last year's contest for the CD-11 seat.
Daily Report by Vin Gopal - 07.22.09 | Permalink |
SHARPTON BLASTS MALONEY FOR USING N-WORD; REP DANNY DAVIS TO SEEK LOCAL OFFICE IN 2010; CHRISTIE TAPS RUNNINGMATE; NM GOV RACE GETS MORE CROWDED; PATERSON'S APPROVAL RATING IMPROVES.
NEW YORK #1. Outspoken civil rights activist Al Sharpton -- a supporter US Senator Kirsten Gillibrand (D) -- is lashing out her 2010 primary opponent. Sharpton blasted Congresswoman Carolyn Maloney (D) for using the "N-word" while quoting someone. "The quote by Congresswoman Maloney, if accurate, is alarming and disturbing at best," No public official, even in quoting someone else, should loosely use such an offensive term and should certainly challenge someone using the term to him or her," Sharpton wrote in a statement. The Congresswoman said she was quoting a conversation someone had with her earlier. "I apologize for having repeated a word I find disgusting. It's no excuse but I was so caught up in relaying the story exactly as it was told to me that, in doing so, I repeated a word that should never be repeated," said Maloney said in an apology statement.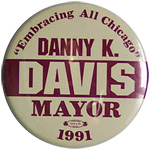 ILLINOIS. Congressman Danny Davis (D) will not seek re-election next year. Instead, Davis announced he will be a candidate for Cook County Board President next year against embattled incumbent Todd Stroger (D). Davis, 57, previously served on the county board before being elected to Congress in 1996. During his tenure in Congress, Davis played a leading roll in the bizarre Capitol Hill "crowning" ceremony for cult leader Sun Myung Moon. The CD-7 seat is safely Democratic.
NEW JERSEY. Former US Attorney Chris Christie (R) has tapped Monmouth County Sheriff Kim Guadagno as his Lieutenant Governor runningmate. Governor Jon Corzine (D) is expected to select a runningmate within the next few days. This is the first gubernatorial election in New Jersey with Lt. Governor runningmates, as the position was only recently created.
NEW MEXICO. Doña Ana County District Attorney Susana Martinez (R) entered next year's open race for Governor. Other announced Republican candidates include former State GOP Chair Allen Weh, State Rep. Janice Arnold-Jones and National Guard Brigadier General Greg Zanetti. GOP leaders are trying to convince former Congresswoman Heather Wilson (R) to run. Democrats running include Lieutenant Governor Diane Denish and State Senate Majority Leader Michael Sanchez. Governor Bill Richardson (D) -- the target of an ongoing corruption investigation -- is term-limited.
NEW YORK #2. A new Siena College poll shows a state legislative meltdown last month, and Governor David Paterson's (D) attempt to break the deadlock by naming a new Lieutenant Governor, has improved his favorability. According to the poll, Paterson now has a 36% approval rating -- up from 27% in last month's poll.
Daily Report by Vin Gopal - 07.21.09 | Permalink |
SENATORS ANNOUNCE SOTOMAYOR STANCES; ENSIGN APPROVAL RATE CRASHES; ROMNEY LEADS GOP FIELD FOR 2012; REID BACK GILLIBRAND.
SUPREME COURT. As the committee confirmation hearings for US Supreme Court nominee Sonia Sotomayor wind down, several previously-undecided Senators have announced their positions. While Democrats solidly support Sotomayor -- ensuring she will easily be confirmed by the full Senate -- it looks like there is even a possibility that roughly half of the GOP Senators will also vote in support of the nomination. US Senate Minority Leader Mitch McConnell (R-KY) announced he will vote against Sotomayor's nomination. This will be the first time McConnell has ever voted against a nominee for the highest court. Senators Jim Bunning (R-KY), Jeff Sessions (R-AL) and Bob Bennett (R-UT) each announced that they will also vote against Sotomayor. By contrast, Senators Richard Lugar (R-IN) and Mel Martinez (R-FL) announced they will support the nomination. Two influential GOP Senators -- Lindsey Graham (R-SC) and Orrin Hatch (R-UT) -- are both still officially uncommitted,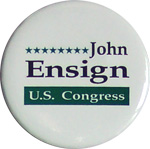 but pundits expect both men will support Sotomayor.
NEVADA. US Senator John Ensign (R), mired in a sex-and-payoff scandal, is seeing his approval ratings at home crash. A new Las Vegas Review-Journal poll shows Ensign's approval rating at just 31%. He does not face the voters again until 2012, but has already announced he will seek reelection.
P2012. A new Gallup Poll shows a competitive Republican Presidential contest shaping up for 2012. Former Massachusetts Governor Mitt Romney leads with 26%, followed by outgoing Alaska Governor Sarah Palin at 21%, and former Arkansas Governor Mike Huckabee at 19%. The others: former House Speaker Newt Gingrich - 14%, Minnesota Governor Tim Pawlenty - 3%, Mississippi Governor Haley Barbour - 2%.
NEW YORK. US Senate Majority Leader Harry Reid (D-NV) has endorsed interim US Senator Kirstin Gillibrand (D-NY) for reelection next year -- although Gillibrand faces a competitive primary challenge from Congresswoman Carolyn Maloney. Recent polls show Maloney narrowly leading Gillibrand.
Daily Report by Vin Gopal - 07.20.09 | Permalink |
AMA Endorses House Dem Health Care Plan; New Polls from NH, NJ. TX, NY; Maryland's GOP Bench.
HEALTH CARE REFORM. In a major surprise, the powerful American Medical Association officially endorsed -- without any qualifications -- the House Democrats' $1 trillion health care reform proposal. The House Ways & Means Committee plan is among the more liberal proposals in play, and contains an expansive government-run public insurance option. The House expects a floor vote on it in two weeks. On the Senate side, there are two proposals advancing. Senator Ted Kennedy's proposal -- a progressive plan with a significant public option -- was approved the Senate Health & Education Committee this week. Senate Budget Committee Chair Max Baucus (D-MT) is also expected to have his committee approve a more centrist bipartisan proposal. Senate Majority Leader Harry Reid promised Senate floor votes on the health care bills within the next two weeks. In related news, the DNC started running ads Wednesday targeting several Democratic Senators who have been reluctant to embrace the broad public option proposals backed by the White House.

NEW JERSEY. Former US Attorney Chris Christie (R) continues to lead Governor Jon Corzine (D), according to the latest Monmouth University poll. Christie now leads by a 45-37 vote, with former State EPA Director Chris Daggett (Independent) at 4%.
NEW HAMPSHIRE. The open US Senate contest is amazingly close, according to the new Research 2000 poll. Congressman Paul Hodes (D) leads former Congressman Charlie Bass (R) by a 42-37 vote. However, Hodes trails outgoing Attorney General Kelly Ayotte (R) by a 39-38 vote. Former US Senator John Sununu Jr. (R) was not included in the matchups.
TEXAS. The latest Rasmussen poll shows Governor Rick Perry leading US Senator Kay Bailey Hutchison by a 46-36 vote in next year's GOP gubernatorial primary.

NEW YORK. New Rasmussem polls on the gubernatorial and US Senate Democratic primary races, and the incumbents trail in both. Attorney General Andrew Cuomo leads Governor David Paterson by a 61-27 vote. In the US Senate race, US Senator Kirsten Gillibrand trails Congresswoman Carolyn Maloney by a 33-27 vote.
MARYLAND. Both the Washington Post and Baltimore Sun have reported on the very thin GOP bench of potential challengers next year against Governor Martin O'Malley (D). The top choice of GOP leaders is clearly former Governor Bob Ehrlich (R), who was defeated by O'Malley in 2006. The leading backup GOP candidate appears to be businessman and former Ehrlich Cabinet Secretary Larry Hogan Jr. "I was flattered to even be mentioned as a potential candidate but I am pushing for Bob Ehrlich to run for Governor. I think he should run and that he will run," emailed Hogan to Politics1. However, as a side note, Hogan does appear to be making more public political appearances around the state in recent days. Some Republicans are unsure of Ehrlich seeking a rematch, believing he would have already announced if he was really committed to making the 2010 race.
Daily Report by Vin Gopal - 07.17.09 | Permalink |
Ensign to Run Again in '12; GOP Foes Lining Up Against Kosmas; MN GOP Guv Race Get More Crowded; Cuomo Outraises Paterson; IL Green Makes Second Guv Run; Newsom-Brown Guv Primary Update.

NEVADA. Embattled US Senator John Ensign (R) announced this week that that he will seek re-election in 2012. Ensign recently admitted to an affair with a former staffer, whom his family later made significant payments to in an attempt to keep the affair quiet, and gave up his GOP leadership post in the Senate.
FLORIDA. State Rep. Sandy Adams (R) this week filed federal paperwork to challenge freshman Congresswoman Suzanne Kosmas (D) next year. State Rep. Dorothy Hukill (D) jumped in last week. There are four other Republicans running, including Winter Park City Commissioner Karen Diebel. Kosmas defeated Congressman Tom Feeney (R) in an upset last year, after the incumbent became ensnared in the Abramoff lobbying scandal. Kosmas is a top NRCC target for 2010.
MINNESOTA. Former State Auditor Pat Anderson (R) announced her candidacy for Governor on Wednesday, making her the eighth GOP candidate in the contest. Anderson was defeated for reelection as Auditor in 2006.
NEW YORK. Attorney General Andrew Cuomo (D), a prospective primary challenger to Governor David Paterson (D), has raised over $5 million this quarter. The haul doubled the latest fundraising efforts of Paterson and leaves Cuomo with over $10 million cash-on-hand.
ILLINOIS. Attorney Rich Whitney will again be the Green Party's candidate for Governor in 2010. Although unsuccessful in his 2006 bid, Whitney earned 10%, finishing in a strong third place.

CALIFORNIA – San Francisco Mayor Gavin Newsom (D) has tapped State Sen. Alex Padilla to be his campaign chairman. Padilla – a former Los Angeles City Council President – has strong ties with Hispanics and labor. Newsom will face current Attorney General and former Governor Jerry Brown in a competitive gubernatorial primary next year. Recent polls show Brown holding a comfortable lead over Newsom. Governor Arnold Schwarzenegger (R) is term-limited. Republicans running include former Congressman Tom Campbell, State Insurance Commissioner Steve Poizner and former e-Bay CEO Meg Whitman.
Daily Report by Vin Gopal - 07.16.09 | Permalink |
NRSC Endorses Toomey; Gerlach Makes PA Guv Run Official; Christie Widens Lead; Schauer-Walberg Rematch Is On; Ramstad Stays Out of Crowded MN Guv Race.
PENNSYLVANIA.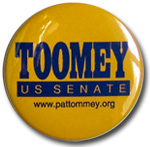 After holding off for several months, the NRSC formally endorsed former Congressman Pat Toomey for the US Senate seat next year. "Congressman Pat Toomey's life experience and public service make him uniquely qualified to serve Pennsylvanians in the US Senate," wrote NRSC Chair John Cornyn said in a statement issued Tuesday. State Senator Jane Orie – who was considering the race -- announced she will not challenge Toomey for the nomination. Pro-life activist Peg Luksik and businessman Larry Murphy are announced GOP candidates against Toomey in next year's primary. In other Pennsylvania news, Congressman Jim Gerlach (R) made it official that he will be a candidate for Governor next year. Gov. Ed Rendell (D) is term-limited and both primaries are getting crowded. Gerlach's open swing seat will be a top national Democratic pick-up target.
NEW JERSEY. A new Quinnipiac University poll shows former US Attorney Chris Christie (R) leading Governor Jon Corzine (D) by a 53-41 vote. This indicates -- along with other recent polls -- that Christie is slightly widening his lead over the incumbent. Both candidates are expected to select a Lt. Governor runningmate in the next couple of days.
MICHIGAN. Pastor and former Congressman Tim Walberg (R) announced he will challenge freshman Congressman Mark Schauer (D) in a rematch next year. Schauer narrowly defeated then-freshman Walberg for by just two points in 2008.
MINNESOTA. Former Congressman Jim Ramstad (R) – a GOP centrist who was strongly considering a political comeback with a prospective run for Governor next year – announced he will not be a candidate next year. The open gubernatorial race is already very crowded: 7 Republicans, 8 Democrats and 2 Greens have already announced candidacies, and many others are still looking at the contest. Governor Tim Pawlenty (R) is not seeking a third-term.
Daily Report by Vin Gopal - 07.15.09 | Permalink |
KBH Makes It Official of '10 Texas Guv Race; McKenna Out, Kirk In in Illinois; Specter-Sestak Primary Will Be Costly; SarahPAC Raises $730,000.

TEXAS. As expected, US Senator Kay Bailey Hutchison announced Monday that she will challenge incumbent Governor Rick Perry in next year's Republican gubernatorial primary. Hutchison, who previously had been exploring the race, also said she has raised over $6.7 million during the first six months of 2009 and now has over $12 million cash-on-hand. By contrast, Perry said last week that he has $9.3 million cash-on-hand. Hutchison has previously indicated she would resign her Senate seat early to allow a special election to take place in 2010 -- but did not mention it in her Monday remarks. The two announced Democrats in the race are former Ambassador/former Texas Rangers baseball team General Manager Tom Schieffer and country music performer/'06 Independent candidate Kinky Friedman (D).
ILLINOIS. State GOP Chairman Andy McKenna said Monday that he won't run for the US Senate next year. The news clears the path for Congressman Mark Kirk (R) to become the US Senate nominee next year without any major primary opposition. Kirk said last week he wouldn't run if McKenna entered the race. Kirk – a GOP centrist who represents an overwhelmingly Democratic district (Obama carried the district last year with 61%) is seen as the party's strongest candidate for the seat. State Treasurer Alexi Giannoulias is the Democratic frontrunner. Embattled US Senator Roland Burris (D) announced last week that he would not seek a full term in 2010.
PENNSYLVANIA. US Senator Arlen Specter (D) is on a collision course for a costly renomination battle in his new party. Specter switched parties earlier this year when polls repeatedly showed he'd lose the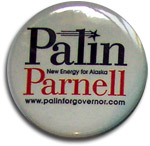 GOP primary for renomination by a lopsided margin. Polls currently show Specter holding a comfortable lead in the Democratic primary over Congressman Joe Sestak. According to the latest financial reports, Sestak raised pver $1 million this quarter and now has $4.2 million cash-on-hand. Specter's new total hasn't been released yet, but he already had $6.7 million in the bank at the end of the 1Q-09.
P2010. SarahPAC -- the political action committee of Governor Sarah Palin (R-AK) -- posted $730,000 in contributions for the past six months. SarahPAC has $450,000 cash-on-hand. The PAC has only made two contributions thus far – $5,000 apiece to the re-election campaigns of Senators John McCain (R-AZ) and Lisa Murkowski (R-AK). In related news, Palin said that in the upcoming elections she is willing to campaign in support of both conservative Repulican and Democratic candidates who share her vision and values. Palin noted her own son is not a registered Republican -- but she didn't volunteer whether he is an Independent or belongs to another party. Newt Gingrich recently announced a similar pragmatic strategy for rebuilding the conservative movement: support conservative Republicans against RINOs in reliable GOP districts, but openly help conservative Democrats (instead of longshot GOP candidates) over center and left Dems in strongly Democratic districts.
Daily Report by Vin Gopal - 07.14.09 | Permalink |
Sotomayor Confirmation Hearings Begin; California CD-10 Special Dates Set; Kirk Wants to Run for US Senate "if...".
SUPREME COURT. US Court of Appeals Judge Sonia Sotomayor -- nominated to replace retiring US Supreme Court Justice David Souter -- begins her public confirmation hearings before the US Senate Judiciary Committee on Monday. Sotomayor seems assured of confirmation as conservative opponents are currently unsure if even 20 GOP Senators will ultimately vote against her confirmation.
CALIFORNIA. Governor Arnold Schwarzenegger (R) has set the dates for the CD-10 special election to replace former Congresswoman Ellen Tascher (D). She was confirmed by the US Senate on June 25 to be the new US Under-Secretary of State for Arms Control & International Security. While the seat could be viewed as a potential swing district under the right circumstances, the GOP failure thus far in recruiting a major candidate gives the Democrats a near-lock in the special election. The primary will be September 1 and the general election -- if nobody receives a majority in the primary -- will be held November 3. Seven Democrats, two Republicans and one Green have announced candidacies to date.
ILLINOIS. According to Politico, Congressman Mark Kirk (R) is still planning to enter the US Senate race on July 20. However, Kirk still has serious concerns about entering the contest if State GOP Chair Andy McKenna also plans to run. McKenna previously served as finance chair of Kirk's first congressional campaign, but was angered by Kirk's vote in support of the recent Democratic "cap-and-trade" climate control legislation. Kirk's allies and the NRSC are now pressuring McKenna to stay out of the race. "I will run if Andy does not," Kirk emailed The Hotline over the weekend.
Daily Report by Vin Gopal - 07.13.09 | Permalink |
NEW JERSEY. Former

US Attorney Chris Christie (R) told reporters that he has no interest in having outgoing Alaska Governor Sarah Palin visit the Garden State to campaign in support of his run for Governor this year. "This is about New Jersey issues and New Jersey, and I don't think having Governor Palin here would do me, or frankly the state, a whole lot of good in the sense that we need to talk and focus on what the New Jersey issues are," said Christie. However, Christie hasn't voiced any objection to recent campaign visits on his behalf by former Massachusetts Governor Mitt Romney, former NYC Mayor Rudy Giuliani and RNC Chairman Michael Steele. Meanwhile, the latest Rasmussen poll shows Christie leading incumbent Governor Jon Corzine (D) by 46-39 vote. In related news, former State EPA Commissioner Chris Daggett (Independent) – who served under GOP Governor Tom Kean and who backed Obama for President last year – has qualified for state matching funds. The news means Daggett will have at least $1 million to spend on his gubernatorial run. Also, President Obama will visit the state next week in support of Corzine. Analysts expect Corzine to also announce his Lieutenant Governor runningmate prior to the Obama visit.
WISCONSIN. Ashland County District Attorney Sean Duffy (R) -- a former MTV Real World (Boston) cast member -- announced his plans to challenge veteran US House Appropriations Committee Chair David Obey (D) next year. Duffy, as a side note, is married to Rachel from the Real World San Francisco season.
ILLINOIS. US Senator Roland Burris (D), as expected, announced he will retire next year. Burris said his inability to raise sufficient money to run a viable campaign as his primary reason. Congressman Mark Kirk (R), meanwhile, continues to waffle on the race. On Thursday, Kirk leaked his plans to jump into the Senate race on Friday. Then, on Friday, the Washington Post and MSNBC both reported Kirk changed his mind and would not run now that he learned wealthy businessman and State GOP Chair Andy McKenna was planning to enter the Senate race. Late Friday, Kirk was back to "undecided" status. His office told Roll Call that Kirk wants to discuss the situation further with McKenna before making a final decision. McKenna -- who lost a 2004 primary for US Senate -- had let it be known he will attack Kirk in the primary for some of his centrist votes, including one last month in support of the recent Democratic "cap-and-trade" climate control legislation. In case you missed it during our hiatus, Attorney General Lisa Madigan (D) announced this past Wednesday that -- for the sake of party unity -- she will seek reelection next year and not run for either US Senate or Governor.
FLORIDA. Governor Charlie Crist far outpaced former State House Speaker Marco Rubio in their respective fundraising since launching their rival Republicam US Senate run this past spring. The centrist Crist raised an astounding $4.3 million in 2Q-09, versus just $340,000 for the conservative Rubio. Congressman Kendrick Meek (D) -- who started in the race a few months before either of the Republicans -- raised another $1.2 million in the most recent quarter, bringing his total raised to date to $3 million.
Daily Report by Vin Gopal - 07.11.09 | Permalink |
OKAY, EXTENDING THE VACATION A LITTLE BIT MORE (AND SOME NEWS).
QUICK TAKES. My flight home Wednesday was hours late ... and now I'm fairly busy getting things ready for a major family birthday event I'm organizing for this weekend. So feel free to discuss John Ensign's ongoing sex scandal (and Tom Coburn's apparent consigliere role with Ensign in the payoff/cover-up to Ensign's mistress) ... the Dems recapture of the NY State Senate on Thursday ... Massachusetts State Treasurer Tim Cahill quit the Dems and became an Independent, seemingly in preparation for a run against Governor Deval Patrick (D) next year. Wealthy health care executive Charlie Baker (R) also jumped into the gubernatorial race this week ... US Senator Roland Burris (D-IL) will announce Friday that he will not seek the full-term in next year's election.
Daily Report by Ron Gunzburger - 07.10.09 | Permalink |
INDEPENDENCE DAY (AND RON'S BIRTHDAY) PUBLISHING VACATION: JULY 1-8.
Independence Day Holiday Weekend? Heck, we're stretching it into the Independence Day Holiday Week Vacation. A much needed break from writing website updates, posting new candidates on the state pages, etc. We'll be back with new updates on Thursday, July 9. Until then, as promised, here are some open threads ...
THE OBAMA ADMINISTRATION. Love the Prez, hate him, or whatever you think. This is your thread for expressing those thoughts on news coming out of the White House.
Daily Report by Ron Gunzburger - 07.01.09 | Permalink |

CONGRESS. Pelosi, Boehner, Frank, Cantor, Kennedy, McConnell, Byrd, Graham, Dodd, DeMint, Specter, Reid, McCain ... and Al Franken, our newest US Senator.
Daily Report by Ron Gunzburger - 07.01.09 | Permalink |

2010 ELECTIONS. Paterson v Cuomo ... Gillibrand v Maloney ... Crist v Rubio ... the crowded Alabama and California gubernatorial races ... McCollum v Sink ... Specter v Sestak v Toomey ... plus any of the hot US House races.
Daily Report by Ron Gunzburger - 07.01.09 | Permalink |

2012 PRESIDENTIAL RACE. Obama versus ... Haley Barbour, Mitt Romney, Sarah Palin, Mike Pence, Ron Paul, Mike Huckabee, and the rest of 'em.
Daily Report by Ron Gunzburger - 07.01.09 | Permalink |

ISSUES. Health care reform, cap-and-trade, the economy, and anything else of actual substance you want to debate.
Daily Report by Ron Gunzburger - 07.01.09 | Permalink |

GREEN REVOLUTION IN IRAN. Keep up on all the latest #IranElection and #GR88 developments at Twitter.com. FYI: The folks at Tigereye Design have designed some great pins expressing support for the Green Revolution (and 50% of the profits go to Amnesty International).
Daily Report by Ron Gunzburger - 07.01.09 | Permalink |

POP CULTURE. Celebrity deaths, scandals, gossip, etc..
Daily Report by Ron Gunzburger - 07.01.09 | Permalink |