BLOG ARCHIVE:

July 16-31, 2004
July 1-15, 2004
June 16-30, 2004
June 1-15, 2004
May 16-31, 2004
May 1-15, 2004
April 16-30, 2004
April 1-15, 2004
March 15-31, 2004
March 1-14, 2004
February 15-29, 2004
February 1-14, 2004
January 17-31, 2004
January 1-16, 2004
December 16-31, 2003
December 1-15, 2003
November 17-30, 2003
November 1-16, 2003
October 29-31, 2003
---
POLITICAL BLOG ROLL:
KINDA NEUTRAL:
ABC News: The Note
CNN: Morning Grind
Political Wire
MSNBC: First Read
CJR: Campaign Desk
Political State Report
WatchBlog
Command Post
Coming Up Daisies
FactCheck.org
WSJ: Best of the Web
D.C.'s Political Report
PressThink
DEM/LEFT:
DNC: Kicking Ass
DCCC Blog
DailyKos
John Kerry
Howard Dean/DFA
Emerging Dem Majority
Amer Prospect: Tapped
Arianna Huffington
Al Franken
Eric Alterman
ElectaBlog
TNR: &c
TNR: Campaign Journal
Blogging of the President
Joe Trippi
Swing State Project
Battlegrounds & Ballot Boxes
David Brock/Media Matters
Josh Marshall
Wonkette
MyDD
Mathew Gross
Matthew Yglesias
ACT Blog for Victory
Off the Kuff
GOP/RIGHT:
RNC (GOP.com)
George W. Bush Blog
Bush Blog (Unofficial)
National Review: Corner
C-Log
Real Clear Politics
Andrew Sullivan
John Ellis
Mickey Kaus
Virginia Postrel
Instapundit
Hugh Hewitt
Daniel Drezner
Daily Pundit
Bully Pulpit
World Mag Blog
Right Wing News
Volokh Conspiracy
Brothers Judd
Right Wing News
Power Line
SATURDAY OPEN THREAD. CNN reported that the Bush campaign unveiled a new campaign theme Friday: "We've turned a corner." I know I'm being a smart-ass here but ... doesn't that sound a whole lot like President Herbert Hoover's "Prosperity is around the corner" or President Lyndon Johnson's "We can see light at the end of the tunnel" on Vietnam. Just my two cents.
Posted by Ron Gunzburger - 07.31.04 |
KERRY SCORES SOLID PERFORMANCE.
Senator John Kerry's met -- and possibly exceeded -- expectations Thursday night when he delivered his well-crafted acceptance speech. Kerry personally edited the text, which his campaign acknowledged was largely written by consultant Bob Shrum. He also delivered it well, which was an accomplishment for a politician who had his campaign stump speeches sometimes lapse into long-winded, dry and pontificating "Senate-speak." Some TV critics complained that the delivery was paced too quickly -- stepping on applause lines at various points -- although Kerry was working to stay within the tight time parameters fixed by the TV networks. The networks were clearly sensitive to the criticism of this, as some of their post speech coverage was devoted to repeatedly saying that the Kerry campaign knew -- or should have known -- that the networks would have actually continued to cover the speech live until the end even if Kerry went beyond the 11 pm Eastern cut-off time they previously gave the campaign. Most interestingly, Kerry used his speech to make values and security -- two traditional GOP themes -- his central theme for the fall campaign. Overall, I'd give the speech (both delivery and content) a grade of somewhere between B+ and A-. Even most conservative pundits praised the content of the speech, although it was clear the Bush campaign would soon start attacking Kerry with claims that his record doesn't match this rhetoric for votes from Mid-America. Today, Kerry and Edwards launched their two-week, 21-state, coast-to-coast campaign swing. Click here to sign up for the official Kerry-Edwards campaign email list to get timely notices of when the Dem ticket will be visiting your community. President Bush is also embarking today on a quick, 4-state campaign swing by jet so that his opponents do not get to monopolize all media coverage of the campaign over the next few days. (And, in the interests of equal time, you can also sign up for the Bush, Badnarik, Peroutka, Cobb or Nader email lists to find out what they're doing these days.)
Posted by Ron Gunzburger - 07.30.04 |
TRACKING THE BATTLEGROUND STATES. Two new American Research Group tracking polls were released Thursday. In Iowa, the ARG poll showed the state evenly split with Bush and Kerry each at 47%. With Nader on the ballot, the race had Bush and Kerry tied at 46% apiece, and Nader at 2%. In West Virginia, ARG gave a slight edge to the challenger: Kerry-48%, Bush-44%. In a three-way race, WV became Kerry-47%, Bush-44%, Nader-3%.
Posted by Ron Gunzburger - 07.30.04 |
POLITICAL CORRUPTION IN SC, FLORIDA. State Agriculture Commissioner Charles Sharpe (R-SC) was indicted Thursday on 14 federal felony corruption charges for allegedly accepting at least $20,000 in bribes to help protect the state's illegal cockfighting games from avoiding prosecution by his and other agencies.

US Attorney J. Strom Thurmond Jr. said that an undercover officer made recordings of meetings Sharpe had with the cockfighting organizers and local law enforcement officers in which Sharpe told the police officers that the activities were legal by both his determination and an opinion from the Attorney General's office. Thurmond said the AG Opinion was "a fake." Governor Mark Sanford (R) immediately suspended Sharpe and began the search for an interim replacement. Sharpe, 65, immediately surrendered himself in federal court, entered a plea of not guilty, and posted a $100,000 bond. If convicted of the extortion and money laundering charges, Sharpe faces up to 20 years in prison on each of the main felony counts. A former state legislator, Sharpe was first elected Ag Commissioner in 2002. Meanwhile, in Florida, a gadfly perennial candidate was charged Thursday with filing false campaign contribution reports in order to qualify for $50,000 in campaign matching funds. Miami-Dade County's public campaign finance law gives $50,000 in matching funds to any candidate who raises at least 200 individual contributions of $15, and a raises an overall total of at least $15,000. County Commission candidate Juan Miguel Alfonso, 72, filed campaign reports indicating he was nearing the goal. He claimed 435 donors and "more than $10,000 in what police say are mostly phony donations," according to the Miami Herald. His opponent, the incumbent, tipped off election authorities when he noticed many of the names in Alfonso's report appeared to be copied from the incumbent's recent reports. According to the police reports, Alfonso purchased 435 postal money orders in the value of $15 apiece, and then ran them through his campaign account by attributing them as donations from various individuals. Election officials also thought that something was amiss as they knew he had never raised more than $700 in any of his previous runs. In fact, he only won 12 votes when he ran for Miami Mayor in the last election. Alfonso -- who purportedly admitted his guilt in a statement to police officers -- is charged with election contribution fraud, a third-degree felony punishable by up to 5 years in prison.
Posted by Ron Gunzburger - 07.30.04 |
MILITARY VOTING TIPS ... AND AN UPDATE ... FROM THE 1/23d MARINES. Our adopted infantry friends in the 1/23d Marines are getting ready for their August deployment to Iraq, and we got a new email from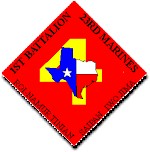 our special correspondent Lt. James Crabtree. I received an email a few days ago from an Army SSgt who wanted to know about whether or not it mattered for military ballots to get postmarked (which doesn't always happen when they are mailed out from overseas posts). Here's how James answered (remember, he also the Elections Officer for the battalion): "The only time the postmark becomes a question is when ballots arrive late to the county clerks office as some did in FL during the 2000 Pres election. Ballots get sent to the county clerk of where ever your soldiers call home. States have different laws as to when the absentee ballots have to be received in order to be counted. In TX its two days after the election for fed offices and 5 for local offices. Basically the postmark is a moot point and not something to worry about. What matters is the service member return their ballot to their county elections office by election day. Many absentee ballots that counties send out come with a postage paid envelope to mail the ballot back. Stamps -- and thus post marks -- are not used. Have your troops fill out their absentee ballot request forms asap (I just finished off our battalion of over 900 Marines and Sailors by giving 30-45 minutes classes to each company) so that the ballots are shipped to them as soon as they are printed, roughly 30-45 days before the election. I've told our guys to fill out their ballots and mail them back asap if they know how they want to vote. If they wait until late Oct or Nov 1st to mail their ballot back it will likely not arrive in time to be counted. For more help, check out the voting site at www.fvap.gov." Also, James wrote us that he is "heading onto 9 days of advance party block leave Friday morning before I go to Iraq. I'm going to Hawaii tomorrow to see my fiancee and can't wait! She's a LT j.g. on a destroyer in Pearl Harbor." And, finally, thanks to all of you who have volunteered to be pen pals with some of the Marines or to help with care packages for them once they arrive in Iraq. I'll be in touch with each of you soon, once I have the contact info for you from James.
Posted by Ron Gunzburger - 07.30.04 |
FRIDAY OPEN THREAD. Your turn.
Posted by Ron Gunzburger - 07.30.04 |
CELEB SPOTTING IN BOSTON. Something light and different from Boston. Follow around 18-year-old Mark Ayoub, a volunteer DNC staffer working at the convention, as he pursues photo ops with politicians, media talking heads, rock stars, and actresses. Jim Carville's specific predicition for the November numbers ... Barbara Mikulski's advice to Mark on how to appear more masculine ... Carl Levin's hair ... and Bill O'Reilly praising Teresa Kerry as "awesome" for telling a reporter to "shove it." Think of the article as the online version of flipping through Mark's convention scrapbook. Click here to read Celeb Spotting in Boston.
Posted by Ron Gunzburger - 07.29.04 |
KERRY'S BIG NIGHT (RON'S VERSION). Senator John Kerry's Thursday night's nationally televised acceptance speech from the Democratic National Convention will be a defining moment for this campaign.
Kerry needs to perform very well -- as his did last year at a crucial point at the Iowa Jefferson-Jackson Dinner -- if he wants to walk away from the convention with anything more than a marginal bounce. VP runningmate John Edwards spoke to the convention Wednesday night and gave a decent, upbeat -- and safe -- speech (Grade: B). The visual of Edwards' warm interaction on stage with his young children probably produced more visceral points for him with viewers than did the actual words he spoke moments before. In related convention news, the New York Observer reported on former Presidential candidate Al Sharpton's good sense of humor. Sharpton, in the aftermath of the Tawana Brawley fiasco a decade ago, has never had good relations with the NYPD. The Boston Police Department, however, was clearly another story. While going through the security checkpoint to enter the Fleet Center, Sharpton gladly agreed to requests from the cops to pose with them for personal pix. In some, a smiling Sharpton posed with his arms wrapped around the shoulders of some of the officers. And, in a rather unusual moment, Sharpton even jokingly posed for pictures leaning with his legs spread and hands against the wall as the cops pretended to search him like a suspect under arrest. Very odd.
Posted by Ron Gunzburger - 07.29.04 |
KERRY'S BIG NIGHT (ALEC'S TAKE). Tonight, John Kerry will deliver the most important speech of his life. The Boston Globe reported that Kerry will play up his bio and propose the creation of a multibillion dollar project to reduce America's dependence on Middle East oil.

Though Kerry says he was the chief author of speech, undoubtedly the message and theme was crafted in part by top campaign strategist and speechwriter Bob Shrum. Who is Bob Shrum? Well, for starters, he has served over the years as a top consultant for many of the Democratic Party's most prominent figures, including John Edwards and Dick Gephardt. Shrum's client list includes 13 of the US Senate's 48 Democrats. He also has experience drafting convention speeches. Ted Kennedy's masterful 1980 convention speech ("The hope still lives, and the dream shall never die") -- a prime example of old school liberalism -- was drafted by Shrum. In essence, he's the Democratic Party's answer to Karl Rove. Earlier this month, the Wall Street Journal published a bio that said Shrum "brings strong ideological convictions and a volatile temperament" to the campaign. The piece also cautioned that "some fellow strategists worry that his bent for harp-edged populism, especially in criticizing open trade, may not be in tune with the 2004 electorate." This week, The New Republic's cover article also looks into Shrum's record, and points out that his rise to fame is based not so much on his campaign successes (note: in Presidential campaigns, his record is 0-7), but on his ability to master office politics. TNR notes that, so far, Shrum has made some political calls this time: opting out of public financing, and avoiding the populist rhetoric. But "the convention marks the moment when the campaign can no longer rely on tactics to mask the absence of strategy. Kerry needs a message, a big reason for voters to pick him," wrote TNR.
Posted by Alec Oveis - 07.29.04 |
TRACKING THE BATTLEGROUND STATES. The latest Farileigh Dickinson University poll of New Jersey voters oce again indicates that the state should be on the list of battlegrounds. The numbers: Kerry-45%, Bush-43%. In a multi-candidate match-up, the numbers become Kerry-42%, Bush-41%, Nader-6%.
Posted by Ron Gunzburger - 07.29.04 |

KENTUCKY SENATE, NEVADA HOUSE UPDATES. A new WHAS-TV/SurveyUSA poll out this week shows that US Senator Jim Bunning (R-KY) appears to be crusing to a comfortable re-election victory over State Senator and surgeon Dan Mongiardo (D). Put this Senate race in the "Safe GOP" column. The numbers: Bunning-53%, Mongiardo-35%. Meanwhile, in Nevada, a new Las Vegas Review-Journal poll shows that Democrats have a lot of work to do if they hope to oust Congressman Jon Porter (R) in November. Porter leads wealthy gaming executive Tom Gallagher (D) by a 56% to 32% vote. The poll also found that 90% of voters knew who Porter was, but that nearly half had never heard of Gallagher. The race is still worth watching -- even though Porter will remain favored to win -- because Gallagher has deep pockets and has yet to really start spending the money it will take to build his name ID and narrow the race.
Posted by Ron Gunzburger - 07.29.04 |
THURSDAY OPEN THREAD. Whatever.
Posted by Ron Gunzburger - 07.29.04 |
"KUMBAYA, MY LORD, KUMBAYA ..." The unity being expressed at the Democratic National Convention has drained away any remaining opportunities to have something newsworthy take place.

Congressman Dennis Kucinich -- who officially ended his Presidential campaign and endorsed Kerry last week -- was working hard this week to ensure his zealous supporters will also embrace Kerry. "If you have a fractured leg you can't run very well, so we wonít have any fractures in this party. Our ability to do this will be the critical difference in this election ... We all know where we all stand, but now we're taking it to another level," said Kucinich on Tuesday in a pep talk with some of his pledged delegates. He urged them to vote for Kerry instead of himself on the first ballot to show their commitment to defeating President Bush. Kucinich floor whip David Bright of Maine told CQ that "all the [Kucinich] delegates will vote for Kerry in
November," although some felt it was still important to cast their votes for Kucinich during Wednesday night's roll call vote. Meanwhile, on the conservative side of the party, it appears that the the Blue Dog Democrats are also solidly behind Kerry. The group -- which includes many very conservative Southern Dems -- is well-represented at the convo. Congressman Bud Cramer (D-AL) said that media speculation that the House Blue Dog Democratic Caucus would be almost invisible in the

Kerry movement was false. "The important thing is to express ourselves here ... I think we bring diversity to the party," said Cramer, who explained that at least 30 of the 38 Blue Dog Caucus member were attending the convention. Why all the unity? "I'm told that if you say anything negative [about Kerry], you'll get 'primaried' next time. The reason the party is unified is because the politicians have gotten the message that this is no time for carping," said political consultant Jim Carville. In other convention news, State Senator Barack Obama -- who is now a safe bet to be Illinois' next US Senator (considering the GOP has been unable for several weeks now to recruit a replacement nominee against him) -- gave a stellar keynote performance that marks him as a national rising star. Former Vermont Governor Howard Dean, by contrast, must have been somewhat tranquilized, as his convention address was the most sedate I've ever seen delivered by this normally fiery orator. The outspoken Teresa Heinz Kerry closed the evening with an autobiographical speech in which she demonstrated that she could tell a reporter to "shove it" in any of several languages (although she didn't say that tonight).
Posted by Ron Gunzburger - 07.28.04 |
TRACKING THE BATTLEGROUND STATES. In North Carolina, the new WBTV-TV/SurveyUSA poll shows President Bush leading Senator Kerry by a 51% to 44% vote. Bush won NC by 13% in 2000. We also have some non-battleground numbers to throw out for fun. In Kentucky, Bush holds a 52% to 42% lead over Kerry (WHAS-TV/SurveyUSA). In California, Kerry holds a 53% to 41% advantage (KABC-TV/SurveyUSA).
Posted by Ron Gunzburger - 07.28.04 |

CARSON, COBURN SWEEP TO BIG VICTORIES IN OKLAHOMA PRIMARY. Oklahoma voters set the stage Tuesday for a hotly competitive open US Senate seat in November. Congressman Brad Carson defeated State Insurance Commissioner Carroll Fisher by a landslide vote of 79% to 8% in the Democratic primary, with three others taking the remaining scraps. On the GOP side, insurgent former Congressman Tom Coburn also won a big victory over an establishment candidate recruited into the race by the White House. Coburn won 61% versus 25% for former Oklahoma City Mayor Kirk Humphreys, with two others trailing behind. As of now, Coburn appears to be a slight favorite over Carson in the race. In the open CD-2 House race, conservative State Representative Dan Boren (D) won a 58% to 36% victory over liberal former District Attorney Kalyn Free. Boren is certain to win this safe Dem seat in November over racehorse breeder Wayland Smalley (R).
Posted by Ron Gunzburger - 07.28.04 |
KEEPING UP WITH THE REAGANS. Ron Reagan spoke Tuesday night at the Democratic National Convention -- not to endorse Kerry -- but to call for lifting

President Bush's restrictions on embryonic stem cell research. Still, without ever mentioning Kerry by name, it was still clear from his words that he is supporting Kerry. "We can choose between the future and the past, between reason and ignorance, between true compassion and mere ideology. This is our moment, and we must not falter. Whatever else you do come November 2nd, I urge you, please, cast a vote for embryonic stem cell research," said Reagan. -- and wrapping his words "Having seen Mr. Reagan over the past couple of decades, I'm sure he'll be comfortable at the Democratic convention," Republican National Chairman Ed Gillespie told CQ Today. Conservatives were hopeful that Ron's mother Nancy Reagan would speak at the GOP convo next month. The former First Lady, however, is apparently still upset that President Bush is not willing to change his position on stem cell research. But will she at least attend the convention on the evening when the Republicans will do their memorial salute to President Reagan? "I do not expect her at our convention -- but she knows she is welcome," said Gillespie. Said Ron Reagan: "I believe she was asked, and [she] declined." Conservative radio commentator Michael Reagan -- President Reagan's adopted son from his first marriage to actress Jane Wyman -- is expected to be the lone representative of the Reagan family at the Republican Convention.
Posted by Ron Gunzburger - 07.28.04 |
MARINES ... "OOORAH!!"

Oops. When we reported on our adopted Marine Corps infantry battalion yesterday, it seems I made a slight mistake. You see, I referred to the young men and women of the 1/23d infantry battalion as "soldiers." Our correspondent, Lt. James Crabtree, was quick to drop me an update and a correction: "Just got back in from spending the night in the field. Our Marines are going through live fire convoy training today and they are practicing how to deal with IEDs [Improvised Explosive Devices] and ambushes. We also did another absentee voting class for the Heavy Guns platoon at night out in the field with the headlights of the HMMWVs turned on so the Marines could sit on the ground and fill out their forms. Also: one little nit-picky thing -- I just wanted to let you know that we don't have any 'soldiers' in our battalion. Marines are very particular about that. The Army has soldiers and we have Marines. It's just part of our rivalry, I guess. I'm sure I'll get some grief for that. Ha. Take care. Semper Fi, James." That reminded me of a joke I heard USMC General Marty Berndt make during the JCOC-64 program at Camp Lejeune in 2001 about toilets: "In the Marines and Army, we call it the latrine. In the Navy, they call it the head. In the Air Force, I think they call it the executive wash room." Ooorah!!
Posted by Ron Gunzburger - 07.28.04 |
TOUGH DEM ODDS FOR SENATE CONTROL. The Democrats are making concerted effort to take back the Senate in 2004, says Congressional Quarterly. Their hopes have been boosted by a string of strong candidates, a few Republican retirements, and some fundraising successes. The Democratic Senatorial Campaign Committee will be holding several meetings this week at the Convention to talk with top contributors about these plans. Last month, the DSCC nearly doubled the Republicanís fundraising totals, with $8.2 million as compared to the NSRC's $4.3 million. However, a CQ analysis found that Democrats would need to take all six races where there is not yet a dominant candidate. And, to make matters worse, most of the 34 seats up for grab are in states that typically favor President Bush. What it comes down to, according to the CQ study, is that the Democrats' hopes rest largely on four states where there is no clear winner: Louisiana, South Carolina, North Carolina and Florida. Florida could present a challenge for the Democrats, as the Naples Daily News today reported that Florida Democratic Party only has $105,000 cash-on-hand, while the state's Republican has $1.7 million.
Posted by Alex Oveis - 07.28.04 |
WEDNESDAY OPEN THREAD. Next week's Michigan primary ... Michael Moore pros and cons ... anything at all.
Posted by Ron Gunzburger - 07.28.04 |
TRACKING THE BATTLEGROUND STATES. In Florida, a new CNN/USA Today/Gallup poll places President Bush in the lead in this key battleground state. The numbers: Bush-50%, Kerry-47%.

In a three-way race, it becomes Bush-50%, Kerry-46%, Nader-1%. Two new Ohio polls point to different leaders. The CNN/USA Today/Gallup poll places Kerry in the lead by a 51% to 45% vote in a two-way race (or Kerry-48%, Bush-43%, Nader-5% in a three-way race). By contrast, the latest Columbus Dispatch poll shows Bush-47%, Kerry-44%, Nader-2%. Bush carried Ohio by 4% in 2000. In Iowa, the new Des Moines Register poll shows a very close race. The numbers: Bush-46%, Kerry-45%, Nader-2%. In Missouri, the new CNN/USA Today/Gallup poll shows a tied contest. Bush and Kerry have 48% apiece in a two-man race ... or 47% each in a three-way race (with Nader at 3%). However, the new St. Louis Post-Dispatch/Research2000 poll there, gives Kerry a 48% to 45% lead in the state (or a 47% to 45% lead, with Nader at 2%, in a multi-candidate contest). Moving west, the new Las Vegas Journal-Review/Mason-Dixon poll of Nevada voters gives the lead to Bush at 46%, Kerry at 43%, and Nader at 4%. A quick take on the numbers indicates that there was no significant Kerry bounce thus far this month ... and I don't expect any major bounce from the convention, either (especially as the TV coverage of the event is so minimal). My guess is that -- by Labor Day -- the race will look more or less as it does now in terms of support levels for the respective candidates unless something earth-shattering occurs in the next six weeks.
Posted by Ron Gunzburger - 07.27.04 |
OKLAHOMA,

CALIFORNIA US SENATE POLL NUMBERS. OKLAHOMA - Voters go to the polls today in Oklahoma to select US Senate nominees. Congressman Brad Carson is a safe bet to easily win the Dem nod without need to any run-off. According to the new KFOR-TV/SurveyUSA poll out Monday, former Congressman Tom Coburn appears to likewise be heading towards an outright victory in the GOP contest. The numbers: Coburn-54%, former Oklahoma City Mayor Kirk Humphreys-25%, and State Corporation Commissioner Bob Anthony-13%. CALIFORNIA - The new KABC-TV/SurveyUSA poll shows US Senator Barbara Boxer (D) holding a wide lead in her race for re-election. She leads former Secretary of State Bill Jones (R) by a healthy 54% to 35% vote.
Posted by Ron Gunzburger - 07.27.04 |
MORE INFO FROM OUR FRIENDS IN THE 1/23d MARINES. As our adopted Marine Corps infantry battalion of Texas reservists prepare to be deployed to Iraq in mid-August, we've gotten another update from our friend and special correspondent Lt. James Crabtree:
Thanks for the special page and for posting the photos and update. The Marines are telling their families about the special link and even my CO really liked seeing his photo on there talking to the reporter.

I've got our mailing address for Iraq, but it will not be activated until about the 12th of August. I'll send it to you right before I head to Iraq. If anyone sent anything to that address now it'd probably end up in the big warehouse where they keep the Holy Grail from Indiana Jones and we'd never see it. Ha.

People can mail packages now to the below address and I'll distribute it to soldiers through our battalion:

[See our USMC page for the new APO address in Iraq]

I think most Marines appreciate any sort of candy or food that doesn't spoil (beef jerky, Skittles, etc.), wet wipes/baby wipes, magazines, paperbacks, small flash lights, AA batteries, and stuff of that sort. Basically: things that are small and portable and don't break easily.

I conducted my first voting class this morning for about 150 Marines and sailors from Charlie Company. I showed them how to fill out the Federal Absentee Ballot Request form and explained to them how the process works. I also ensured that they know that they should not feel pressured to vote for any candidate, and also that their vote is secret, and no one can ask to see their ballot. It's kind of motivating to see democracy in action like that -- even in a parking lot in front of our mess hall!

Semper Fi,
1st Lt James Crabtree
If any of you are interested in being a pen-pal with an individual soldier in the 1/23d Marines in Iraq, please drop me an email. James and I will match all of you up with soldiers who would each greatly appreciate corresponding with someone from back in the US.
Posted by Ron Gunzburger - 07.27.04 |
TUESDAY OPEN THREAD. The Democratic National Convention ... upcoming state primaries ... anything at all.
Posted by Ron Gunzburger - 07.27.04 |
DEM
NATIONAL CONVENTION OPENS MONDAY. The Democratic National Convention opens Monday in Boston. The official DNC site features a live gavel-to-gavel webcast, a blog, chat, and more. The Republicans are also online with their own anti-Dem convention site. Monday's convention speakers include the Clintons, Al Gore, Jimmy Carter, plus some prominent black, Hispanic and gay elected officials. Lots of political bloggers are also going to be posting updates from the convention ... but not Politics1. Why? We were invited by the DNC to get credentialed, but politely declined because there really isn't going to be any real news coming from the convention. Lots of pretty pictures, fun parties, and probably a few good speeches, too ... but not much else. Same for the GOP convention next month, too. But, if you'd like one good site that consolidates all the postings from the various Dem bloggers gathered in Boston, visit ConventionBloggers.com.
Posted by Ron Gunzburger - 07.26.04 |
TRACKING

THE BATTLEGROUND STATES. In Florida, a new South Florida S
un-Sentinel/Survey2000 poll released Sunday shows that the contest in the Sunshine State remains tight. The numbers: Kerry-47%, Bush-44%, Nader-3%. In Nevada, a new KVBC-TV/SurveyUSA poll has Kerry moving out to a slight lead. The results: Kerry-49%, Bush-45%. Bush won Nevada by 4% in 2000. Two new independent polls from New Hampshire both now place Kerry in the lead. In the American Research Group poll, Kerry holds a lead over Bush by a 47% to 45% vote. In the WMUR-TV/University of New Hampshire poll, Kerry leads by a 50% to 45% vote. Bush won NH by 1% in 2000. In Oregon, the new ARG poll shows Kerry-50%, Bush-42%, Nader-4%. Bush lost Oregon by 0.4% in 2000. In Ohio, the latest ARG poll gives a very slight advantage to the Dem: Kerry-47%, Bush-45%, Nader-3%. Contrasting the new ARG numbers to prior ARG Ohio polls demonstrates that Bush has narrowed Kerry's margin in the state by five points over the past two months.
Posted by Ron Gunzburger - 07.26.04 |
OK, FL RACE UPDATES. OKLAHOMA: Tuesday is primary day in Oklahoma. In the US Senate race, polls show that Congressman Brad Carson (D) and former Congressman Tom Coburn (R) will win their respective primaries by wide margins. In the hotly contested open CD-2 race for the House seat being vacated by Carson, State Rep. Dan Boren appears to have the advantage in the Democratic primary over former District Attorney Kalyn Free. A final KJRH-TV/SurveyUSA poll of the race shows Boren leading Free by 47% to 36% vote. Boren is the son of former US Senator David Boren.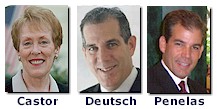 Free, the more liberal candidate in the primary, is backed by Howard Dean's PAC. Two other minor Dems are also running. The seat is safely Democratic, and three unknowns are seeking the GOP nod. FLORIDA: Just as in the Presidential race, the open Florida US Senate seat appears to be equally in play this year. A new Miami Herald/Mason-Dixon poll shines the spotlight on that race. In the Democratic primary, former State Education Commissioner Betty Castor leads with 37%, followed by Congressman Peter Deutsch at 21%, and Miami-Dade County Mayor Alex Penelas at 10%. Deutsch still holds a better than 2-to-1 advantage in cash-on-hand -- and has been aided in recent weeks by anti-Castor ads paid for by a well-financed 527 group set up by a close Deutsch friend. On the GOP side, former Congressman Bill McCollum has 29%, former US HUD Secretary Mel Martinez is at 24%, and all others were in the single-digits. In a general election match-up, Castor leads McCollum by a 44% to 39% vote. A Castor-Martinez race, according to the poll, is currently tied with each holding 39%. However, if Deutsch is the Dem nominee, the poll showed he leads McCollum by 2-points, but trails Martinez by 2-points. According to the poll, Penelas would trail both McCollum or Martinez.
Posted by Ron Gunzburger - 07.26.04 |
LT. CRABTREE REPORTS FROM TRAINING EXERCISES; BATTALION SUFFERS FATALITY.
Dear Politics1.com readers,

Well, our battalion has finally returned to 118 degrees of heat in 29 Palms, CA, after having just spent the last two weeks at the old George and March AFBs in Southern CA. The Marines and sailors went through some very extensive urban training simulations that are known as SASO (Stability and Support Operations) exercises. They did everything from dealing with Iraqi role players, IEDs, and convoy security to securing firm bases and helping the "locals." We used the old decrepit base housing complexes as the "towns." The Marines did an exceptional job, especially when you consider over the two weeks we had no showers, slept on the ground, and ate MREs every meal.

The Discovery Channel spent three full days with us for a documentary they are coming out with in early 2005. The BBC, a couple of Texas TV affiliates, and an Australian TV station also came out to see the training. All of the media were very professional and the Marines loved being able to answer their questions. I was also interviewed over the phone by KLBJ 590-AM out of Austin. That was a fun experience.

Tragically, our battalion lost one of our own in a HMMWV training accident on Saturday the 17th. LCpl Eulice "Justin" McDaniel was well liked by all of his fellow Marines that knew him and he was proud to be serving as a Marine. His death reminded us all of how dangerous our training can be at times. Last Monday we had a very moving memorial service for him. If you wish to send condolences to his family in Deer Park, TX, you may do so by writing to:

The McDaniel Family
c/o LtCol Hall
1st BN, 23d Marines Rear Party
1902 Old Spanish Trail
Houston, TX 77054-2097

I've attached some photos of the memorial service -- as well as some from our training -- so that you can get a better feel for what our battalion is like. I want to thank everyone again for the great support you've shown us. It means more to these guys than you'll probably ever know. We started getting some of the free magazines in the field last week and it certainly helps to boost morale.

I'll close for now.

Semper Fi,
1st Lt James Crabtree

P.S. I got a great email via Ron from a buddy of mine from boot camp in 1997 who saw our battalion's story on Politics1. It's been great catching up with him
Be sure to check out the new page we created for the 1/23d with all of James' reports ... and with all of the pix he just sent us. Please also take a moment to drop a note to the McDaniel family, as all of us in the Politics1 community are also now part of the 1/23d family.
Posted by Ron Gunzburger - 07.26.04 |
PROHIBITION PARTY SOAP OPERA CONTINUES. The

Prohibition Party's national ticket only won a paltry 208 votes four years ago, so the concept of a the party splintering into something even smaller is rather amusing. Longtime party national chair and five-time Presidential nominee Earl Dodge was ousted from power -- if "power" is even the right word to use in a party where the only party member in some states could also qualify him/her to be the "state chair" by default -- last year at the party's national gathering. Dodge held a Presidential nominating convention last summer in his living room and the eight delegates (mainly Dodge relatives) selected Dodge to be the party's

Presidential nominee for a sixth time in 2004. The anti-Dodge faction, led by new National Chair Don Webb, countered by nominating temperance lecturer Gene Amondson for President. Dodge ignored them, and went ahead and filed paperwork gaining ballot access in Colorado as the Prohibition Party's nominee. The Prohibition National Committee originally vowed they would go to court to disqualify Dodge from the Colorado ballot and have him replaced with Amondson. Earlier this month, the tiny Concerns of People Party in Colorado offered their Presidential ballot line in the state to Amondson -- thus helping to avoid the court fight that neither Dodge nor the anti-Dodge group within the party could afford. "The [Prohibition Party's national] officers believe that by making the Colorado election a de facto Prohibition Party primary and soundly defeating Dodge, we can keep Dodge from further disrupting the work of the new leadership in revitalizing our party ... We thank the Christian folks in the Concerns of People Party for helping us place our ticket on the ballot in Colorado, a ticket which stands for sobriety and righteousness in America," explained Webb. Dodge, for his part, still considers himself the party's true leader and maintains the other faction is the illegal group. Translation: Future control of the miniscule remnants of the once influential Prohibition Party -- America's oldest continuous third party -- comes down to which guy wins sixth or seventh place (or whatever) of votes for President in Colorado.
Posted by Ron Gunzburger - 07.26.04 |
MONDAY OPEN THREAD. Congrats to Lance Armstrong for scoring a record-breaking sixth win in the grueling Tour de France cycling race.
Posted by Ron Gunzburger - 07.26.04 |
SATURDAY OPEN THREAD. Not politics, but saw The Bourne Supremacy on Friday evening. Highly recommend it. Exciting pacing, good story, good editing and cinematography. That said, now let's get back to politics ...
Posted by Ron Gunzburger - 07.24.04 |
REVERSAL OF FORTUNE.
On Thursday, the final vote count from Tuesday's North Carolina GOP primary for Governor revealed that former State Senate Minority Leader Patrick Ballantine passed former Charlotte Mayor Richard Vinroot to finish slightly ahead. Both men scored roughly 30% apiece. Vinroot -- who was making his third run for Governot this year -- had been the GOP frontrunner from the start. When it became clear during the day that Ballantine had squeaked past him, Vinroot decided to immediately end his run and unify the party. In a very rare and noble political deed, Vinroot quit the race and immediately endorsed Ballantine. "I have made a spiritual decision in this case: my decision is to not call for a runoff," he said. Vinroot, 62, said that his time to lead the party has passed and it was time to pass the baton to a young new leader. He also explained that his decision would allow the GOP nominee to avoid wasting money on a run-off campaign and gain four extra weeks of time to start campaigning against incumbent Governor Mike Easley (D). An independent poll last week showed Easley holding a 22% advantage over Ballantine -- but that was still a stronger starting position against Easley than any of the other Republicans in the primary had scored.
Posted by Ron Gunzburger - 07.23.04 |
TRACKING THE BATTLEGROUND STATES. In Missouri, the new Kansas City Star/KMBC-TV/MRI poll shows Kerry leading with 46%, followed by Bush at 44% and Nader at 1%. In Florida, a new Orlando Sentinel/WESH-TV/Mason-Dixon poll shows that state equally close. The numbers: Bush-48%, Kerry-46%, Nader-2%. A second new Florida poll -- this one by the Los Angeles Times -- has the race as Bush-45%, Kerry-44%, Nader-2%. In Pennsylvania, a new Los Angeles Times poll shows Kerry moving out to a solid lead. The results: Kerry-48%, Bush-38%, Nader-5%. In related news, Congressman Dennis Kucinich (D-OH) finally brought his long-shot Presidential "peace campaign" to an end by officially endorsing Kerry. What was more significant about the long-expected move is that Kucinich -- like former rival Howard Dean -- quickly urged Independent candidate Ralph Nader to quit the race. "If there is room for me in the party and the Kerry-Edwards campaign, there is certainly room for Ralph Nader and for his supporters," said Kucinich.
Posted by Ron Gunzburger - 07.23.04 |
OK, MO, PA RACE UPDATES. OKLAHOMA: It appears that former Oklahoma City Mayor Kirk Humphreys (R) -- the highly-touted candidate recruited into the open US Senate race by the White House and other GOP leaders -- appears likely to lose next Tuesday's primary. According to the new KFOR-TV/SurveyUSA poll, former Congressman Tom Coburn leads the field with 46%. Humphreys trailed with 32%, and State Corporation Commissioner Bob Anthony had 12%. The winner will face freshman Congressman Brad Carson, who is certain to win the Democratic primary by a landslide margin.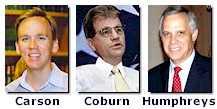 MISSOURI: It appears that Governor Bob Holden is in big trouble in his August 3rd Democratic primary race against State Auditor Claire McCaskill. The numbers: McCaskill-47%, Holden-43%. Polls had shown Holden's lead steadily narrowing in recent weeks. The Dem nominee will face Secretary of State Matt Blunt (R) in a very competitive November race. Also in Missouri, a new Kansas City Star poll shows former Kansas City Mayor Emanuel Cleaver holding nearly a 2-to-1 lead over former National Security Council Member Jamie Metzl in the Democratic primary race to replace retiring Congresswoman Karen McCarthy (D). PENNSYLVANIA: In CD-8, the GOP contest to replace surprise retiree Congressman Jim Greenwood (R) is already heated. Greenwood said that State Senator Joe Conti (R) is his choice to be the replacement nominee in his stead. Party leaders seem to resisting Greenwood's call. Instead, US Senator Rick Santorum and the Bucks County GOP Chair have thrown their support behind Bucks County Commissioner Michael Fitzpatrick. The GOP has until August 19 to name a replacement nominee in this swing district. Meanwhile, next door in CD-7, Dems are shopping around for a new opponent for Congressman Curt Weldon (R). Attorney and Navy reservist Greg Phillips withdrew from the race this week when he was called up for active military duty overseas. Because of extensive attention given to Weldon's ties to convicted felon Sun Myung Moon's religious cult, this could develop into a long-shot "opportunity race" for a challenger.
Posted by Ron Gunzburger - 07.23.04 |
FRIDAY OPEN THREAD. Lance holds such a large lead that he is guaranteed to win a record-breaking 6th Tour de France this weekend ... another wave of retaliatory political "outings" in DC (including a top NRSC official and a former Christian Coalition leader) ... the upcoming national convention ... weekend movies ... black helicopters ... whatever you want to discuss.
Posted by Ron Gunzburger - 07.23.04 |
TRACKING THE BATTLEGROUND STATES.

In Arizona, the new KAET-TV/Arizona State University poll shows the race in the state is again tied. The numbers: Kerry-42%, Bush-41%. Most recent Arizona polls have shown Bush holding a narrow lead in the state. Bush won Arizona by 6% in 2000. In Minnesota, the new Minnesota Public Radio/Mason-Dixon poll shows Kerry leading Bush by a 45% to 44% vote. Bush lost the state by 2% in 2000. In Florida, a new Insider Advantage poll conducted for SayfieReview.com shows the race tied, with Kerry and Bush each holding 46% apiece, and 3% for others. That Florida political site is published by lobbyist Justin Sayfie, who is a former top advisor to Governor Jeb Bush and is currently a leading national GWB fundraiser. In related news, the Florida poll also tested the candidates in the wide open August 31 GOP primary for US Senate. The numbers: former Congressman Bill McCollum-19%, former US HUD Secretary Mel Martinez-14%, businessman Doug Gallagher-11%, State House Speaker Johnnie Byrd-4%, Others-3%. Martinez was recruited into the open seat race by President Bush.
Posted by Ron Gunzburger - 07.22.04 |
HOUSE TO INVESTIGATE BERGER. Former Clinton Administration National Security Advisor Sandy Berger remains under investigation for an incident last year involving classified documents. He also resigned this week as a volunteer senior policy advisor to the Kerry campaign.

The FBI has been investigating the incident for seven months. Berger does not dispute that he left the National Archives with some classified documents related to the 9/11 attacks. "In the course of reviewing over several days thousands of pages of documents on behalf of the Clinton Administration in connection with requests by the September 11 Commission, I inadvertently took a few documents from the Archives ... When I was informed by the Archives that there were documents missing, I immediately returned everything I had except for a few documents that I apparently had accidentally discarded," said Berger. Among those documents were copies of an "after-action" report on the so-called millennium plot that included a failed effort by al-Qaeda to bomb Los Angeles International Airport in late 1999. Beyond that, all else is in dispute. Berger calls it "an honest mistake" that happened through carelessness when those papers became mixed with other non-classified papers Berger was carrying. Republicans, however, claim the move may have been an intentional effort to hide al-Qaeda information related to incidents during the Clinton Administration. House Majority Leader Tom DeLay (R-TX) said that Berger may have caused "a national security crisis." Democrats loudly shot back that Republicans leaked the story now -- even though it is months old -- to divert attention from Bush failures related to the terrorist attacks and from substantive criticism contained in the bipartisan 9-11 Commission's final report, which is scheduled for release today. GOP House leaders said Wednesday that they plan to hold committee hearings this summer to investigate the Berger matter. Democrats complained that John Ashcroft's Justice Department already has jurisdiction over the investigation and that the hearings would merely be an attempt to further politicize it. The bizarre part of the incident is a claim by US Senator Saxby Chambliss (R-GA) on Wednesday that Berger had stuffed the documents down his pants and into his socks to sneak them out of the building. Berger called that allegation false -- and no other info released to date supports that "trouser stuffing" story -- so it is unclear where Chambliss learned of that questionable tidbit.
Posted by Ron Gunzburger - 07.22.04 |

MOONIE CULT CORONATION UPDATE. US Senator John Warner (R-VA) this week acknowledged that he was the Senator who reserved one of the rooms in the Dirksen Senate Office Building back in March for the religious event hosted by billionaire Korean cult leader and convicted felon Sun Myung Moon. At the bizarre ceremony in which Moon proclaimed himself the "True Father, Savior and Returned Lord," Congressman Danny Davis (D-IL) helped place a crown on Moon and Congressman Roscoe Bartlett (R-MD) placed imperial robes on Moon. According to the Washington Post, Warner reserved the "overflow room" for the event. This was not Warner's first effort in support of Moon. In 2002, Warner and others -- including Bartlett and DC Mayor Anthony Williams (D) -- wrote letters praising Moon's wife as the "True Mother" during one of her "peace tours" of the US. However, according to Moon cult expert John Gorenfeld, Moon has also sharply criticized Warner in the past for supporting "Satanic" gender equality programs. So, if Warner only reserved the overflow room, who was the Senator who reserved the main room for the coronation event? Our most likely suspect remains Senator Lindsey Graham (R-SC), who was a co-host of the event. Graham has remained silent on the incident since the news of it broke last month.
Posted by Ron Gunzburger - 07.22.04 |
THURSDAY OPEN THREAD. Anything ... anything at all.
Posted by Ron Gunzburger - 07.22.04 |
SEVERAL SURPRISES IN NORTH CAROLINA PRIMARY. Pundits were off the mark on many North Carolina races on Tuesday. The GOP primary contest for Governor was as hotly contested as most had anticipated.
However, former Charlotte Mayor Richard Vinroot -- who held a solid lead in the race from the start -- posted a weaker-than-expected finish. He finished in a virtual tie with former State Senate Minority Leader Patrick Ballantine at 30% apiece. Nearly complete returns show Vinroot finished slighty ahead. The two will compete again in the August 17 run-off. Former Congressman Bill Cobey narrowly missed the run-off and finished third with 27%. In CD-1, former State Supreme Court Justice G.K. Butterfield (D) cruised to an easy victory with nearly 70% in the special election. Butterfield -- who also won the Dem primary for the November election -- will take office immediately. In the volatile open CD-5 race, Winston-Salem City Councilman Vernon Robinson and State Senator Virginia Foxx surprised the pundits by placing first and second, respectively, in the GOP primary with 24% and 22%. Businessman Ed Broyhill -- son of former US Senator Jim Broyhill and the presumed frontrunner -- finished third with 21%. Robinson likes to describe himself as "the black Jesse Helms." The winner of the run-off will be a heavy favorite to win in November against Surry County Commissioner Jim Harrell (D). Another primary surprise took place in the GOP primary for open CD-10 seat, as the two perceived frontrunners -- both multi-millionaire businessmen -- failed to qualify for the run-off. Instead, Catawba County Sheriff David Huffman and freshman State Rep. Patrick McHenry earned the two run-off berths.
Posted by Ron Gunzburger - 07.21.04 |
ISAKSON, MAJETTE STRONG IN US SENATE PRIMARIES; McKINNEY RETAKES OLD HOUSE SEAT. Congressman Johnny Isakson (R) silenced his rivals in the GOP primary for US Senate who accused him of being insufficiently conservative to represent Georgia. When all the votes were counted, he captured 53% -- 27 points ahead of his nearest rival -- to avoid a run-off.
On the Democratic side, freshman Congresswoman Denise Majette finished a solid first with 41%. She'll be a favorite over businessman Cliff Oxford -- who had 21% -- in the August 10 run-off. In the much-watched open CD-4 race, controversial former Congresswoman Cynthia McKinney scored an outright win with 51% of the vote against her five rivals. Oddly, the Atlanta Journal-Constitution had reported that with "100 percent" counted -- McKinney had placed second with just 28%. In reality, she scored 51%. They later corrected the reports. The seat is so heavily Democratic that McKinney can already start looking for a new place to live in DC. In the open CD-6 race, State Senate Majority Leader Tom Price and State Senator Robert Lamutt will face-off in the August contest. The winner will take the seat, as no Democrat even filed to run. Lynn Westmoreland and Dylan Glenn advance to the GOP run-off for the open CD-8 seat. In CD-12, Clarke County Commissioner John Barrow scored a commanding win in the Democratic primary -- defeating three rivals without the need for a run-off. Barrow's strong showing may even make him a slight favorite in the November contest against vulnerable freshman Congressman Max Burns (R).
Posted by Ron Gunzburger - 07.21.04 |
P2P POLITICS. Thad Anderson, a second-year student at St. John's School of Law, has launched a peer-to-peer network that allows users to access and share government documents. More than 600 court and government documents, including memos, communications and reports, are available on his OutragedModerates.org site, and can be accessed through the Kazaa, LimeWire and Soulseek P2P networks. Among those documents available are the Abu Ghraib prison scandal memos and the Senate Intelligence Committee report on government intelligence leading up to the Iraq War. The concept of using a P2P network to share embarrassing documents is interesting ... considering some in Congress have proposed an outright ban on the P2P file sharing systems that are widely used to trade music, movies and porn.
Posted by Alec Oveis - 07.21.04 |
WEDNESDAY OPEN THREAD. Bush, Kerry, Cheney, Edwards, Badnarik, Peroutka, Nader ... or anyone else you want to discuss.
Posted by Ron Gunzburger - 07.21.04 |
FINAL NORTH CAROLINA PRIMARY PREVIEW.

The final WTVD-TV/SurveyUSA poll of Tuesday's GOP contest for North Carolina Governor shows former Charlotte Mayor Richard Vinroot still holding the lead -- but falling far short of the 40% needed to avoid a run-off. The numbers: Vinroot-32%, former Congressman Bill Cobey-25%, former State Senate Minority Leader Patrick Ballantine-24%, Others-10%. Governor Mike Easley (D) leads all possible GOP opponents by wide margins. In CD-1, former State Supreme Court Justice G.K. Butterfield (D) is a safe bet to win the Special Election over security consultant Greg Dority (R) to fill the immediate vacancy -- and also to win the Dem primary for the following full-term. In the very nasty open CD-5 race, businessman Ed Broyhill -- son of former US Senator Jim Broyhill (R-NC) -- is likely to secure a run-off spot in the crowded GOP primary. Investment banker Jay Helvey, Winston-Salem City Councilman Vernon Robinson and State Senator Virginia Foxx are the most likely of the seven other Republicans to qualify for the second run-off berth in this safe GOP district. The race has been marked by tons of bitter attacks on rivals, anonymous poison pen letters, and several big name GOP endorsers switching sides. In the open CD-10 seat being vacated by Cass Ballenger (R), former cable company president Sandy Lyons and textile magnate George Moretz are the leading GOP contenders. Voters also cast primary ballots Tuesday in Georgia.
Posted by Ron Gunzburger - 07.20.04 |
SURPRISE

CONGRESSIONAL RETIREMENT IN PENNSYLVANIA. Congressman Jim Greenwood (R-PA) -- a GOP centrist who was likely heading towards a fairly easy November victory -- surprised his colleagues Monday when he let them know he was withdrawing from his 2004 re-election race. Greenwood, a six-term incumbent, abruptly decided that he would leave Congress at the end of the year to accept a job in the private sector. According to Greenwood's written statement, he is still "reviewing ... opportunities" and will make a decision "in the very near future." However, CNN reported that Greenwood has already told the House Republican leadership that he is leaving Congress. Sources said that Greenwood is likely to become the next head of BIO, the leading trade association for the biotechnology industry. Republicans hope to hold the swing seat if they can recruit a viable GOP moderate. "We [Republicans] all need checks and balances. We've got to have a pretty strong moderate group. I suppose other moderates will be elected to those seats," said Congressman Mike Bilirakis (R-FL), referring to the other seats being vacated this year by GOP moderates Jack Quinn (R-NY) and Amo Houghton (R-NY). Democrats will quickly rally behind attorney Ginny Schrader, who was already the underdog Dem nominee challenging Greenwood.
Posted by Ron Gunzburger - 07.20.04 |
TRACKING THE BATTLEGROUND STATES. In Minnesota, the

latest St. Paul Pioneer Press/Minnesota Public Radio/Mason-Dixon poll shows that state remains a virtual tie. The numbers: Kerry-45%, Bush-44%, Nader-2%. If Nader fails to make the ballot, Kerry leads Bush by a 48% to 45% vote. Meanwhile, in related news, a recent analysis of campaign advertising by the University of Wisconsin and Nielsen Monitor-Plus found that the Bush and Kerry campaigns have different approaches to reaching voters. While Bush has focused on covering all areas of the battleground states -- including rural areas and small towns -- Kerry has bought most of his ads in urban and suburban markets, especially in Ohio and Missouri. About 60% of Americans, though, live in areas that have been overlooked by campaign advertising. The report also found that "President Bush's campaign ran more ads than challenger John Kerry's campaign in 83 of the 93 media markets in which presidential campaign TV ads have aired." However, when advertisements from independent groups like the Media Fund, MoveOn.org, and the AFL-CIO were included, Bush beat out Kerry in only 31 of those 93 markets. Four of the top six media markets are found in Ohio, with Toledo, Ohio, as the as the most targeted market in the country. And, in terms of programming, the campaigns ran 40% of their ads during local news shows. Morning network programs like Good Morning America and The Today Show followed with 11% of ad buys.
Posted by Ron Gunzburger and Alec Oveis - 07.20.04 |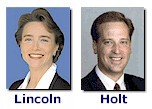 US SENATE RACE UPDATES. We have more new polls to report. In next week's GOP primary in Oklahoma, insurgent former Congressman Tom Coburn leads with 46%, followed by former Oklahoma City Mayor and GOP "establishment" candidate Kirk Humphreys at 32%, according to the new KFOR-TV/SurveyUSA poll. The eventual GOP nominee will face Congressman Brad Carson, who holds a commanding race over his rivals in the Democratic primary. In Arkansas, a new KTHV-TV/SurveyUSA poll shows US Senator Blanche Lincoln (D) defeating State Senator Jim Holt (R) by 57% to 33% vote. Holt will have trouble building support as he is substantially underfunded. As of the most recent FEC filing period, Lincoln has raised $5 million versus just $18,000 for Holt.
Posted by Ron Gunzburger - 07.20.04 |
TUESDAY OPEN THREAD. Your blog ... Your choice of topics.
Posted by Ron Gunzburger - 07.20.04 |
FINAL GEORGIA PRIMARY PREVIEW. In Georgia, the final Atlanta Journal-Constitution poll of the US Senate race shows Congressman Johnny Isakson inching closer to an outright win in Tuesday's GOP primary. The numbers: Isakson-46%, businessman

Herman Cain-16%, Congressman Mac Collins-8%. On the Democratic side, Congresswoman Denise Majette is expected to place first among the eight candidates in the race. Georgia will also see four hotly contested Congressional primaries. Controversial former Congressman Cynthia McKinney (D) is trying to make a comeback two years after she was ousted by Majette in the CD-3 primary. Polls show McKinney is likely to qualify for a run-off spot against either Atlanta City Council President Cathy Woolard or State Senators Liane Levetan, Connie Stokes or Nadine Thomas. In CD-6, seven Republicans are vying for the seat being vacated by Isakson. The seat is so solidly Republican that no Democrat is even seeking it. In the CD-8 race for Collins' open seat, State House Minority Leader Lynn Westmoreland, State Senator Mike Crotts, and former gubernatorial aide Dylan Glenn are the three leaders in the race. Democrats in CD-12 are also fighting for the right to face vulnerable freshman Congressman Max Burns (R) in November in this very competitive swing seat.
Posted by Ron Gunzburger - 07.19.04 |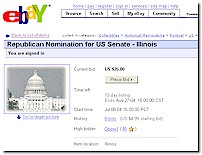 OUR PROPOSED SOLUTION FOR THE ILLINOIS GOP. Draft Ted Nugent? Pick primary loser Jim Oberweis? Go with kaleidoscope fondler Andrea Grubb Barthwell? Run Coach Ditka's pet dog? No! We've got a much better idea for the Illinois Republican Party leaders in their ongoing -- and embarrassing -- effort to find a replacement nominee for US Senate. Hey, when life gives to lemons ... sell 'em on eBay! They should simply auction off the spot on eBay to the highest bidder. At least, that way, the state party's coffer would be full and they could spend the money on other races that actually mattered. There is some precedent for this, as billionaire oil heir David Koch gave over $1 million to the Libertarian Party in 1980 in a deal that made him their VP nominee (and enabled the LP to buy some network prime-time TV spots).
Posted by Ron Gunzburger - 07.19.04 |
LIBERTARIAN NOMINEE "WALKS THE WALK."

A reader just sent me an interesting profile on Libertarian Party Presidential nominee Michael Badnarik from Liberty magazine. Badnarik -- who advocates US withdrawal from Iraq and uncompromising protection of gun rights -- is one of the hardcore Libertarians who dislikes nearly any and all government intrusions into people's lives. It turns out that Badnarik is more than just talk. According to the article, Badnarik "believes that the federal income tax has no legal authority and that people are justified in refusing to file a tax return until such time as the IRS provides them with an explanation of its authority to collect the tax." Accordingly, he hasn't filed any federal tax return in many years. He also moved to Texas specifically because of the state's liberal gun ownership laws. However, Badnarik refuses to get a driver's license "because the state requires drivers to provide their fingerprints and Social Security numbers" -- resulting in Badnarik getting several tickets for driving without a license. Amusingly, the guy even refuses to use zip codes when he writes letters because he sees them as illegal "federal territories." No word on what he thinks of black helicopters or those secret UN mapping coordinates written in the codes on the back of stop signs.
Posted by Ron Gunzburger - 07.19.04 |
REPORT FROM "OUR" MARINE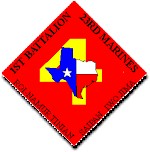 BATTALION. We got a brief email Saturday from Lt. James Crabtree, our friend and correspondent in Politics1's adopted Marine Corps battalion. The guys are still drilling out in the California desert -- getting ready for their August deployment to Iraq -- but he briefly got access to email. Here's the note: "Thanks for all you have done. This is awesome. We are moving from old George AFB tonight down to March AFB tomorrow for more training. This is the only computer we have out here with email access. I've taken lots of good pix to send you. Also, the BBC and Discovery Channel are coming out to follow us around for a couple of days of our training. I'll be escorting them, so it should be fun. Oh, Sports Illustrated, The Economist, The Weekly Standard, Texas Monthly, Texas Parks and Wildlife, and Texas Highways are all now sending us free magazines. We got a couple of boxes from Texas Monthly the other day. It was awesome! Haven't bathed since last Friday. I stink! Take care. Semper Fi, James." For those of you who have sent checks or donated online for care packages: we're holding onto the payments until James has a mailing address for the battalion in Iraq. As soon as we have an address, we'll let you folks know, too.
Posted by Ron Gunzburger - 07.19.04 |
MONDAY OPEN THREAD. Your choice.
Posted by Ron Gunzburger - 07.19.04 |
SUNDAY OPEN THREAD. Don't know if any of you are watching Le Tour de France race (live each day on the OLN channel), but those are some amazing athletes. It's hard to imagine anyone -- well, except for the exuberant Basques -- not rooting for both Lance Armstrong to score a record-breaking sixth win and for rising star cyclist Thomas Voeckler to hold onto the maillot jeune for a few more days.
Posted by Ron Gunzburger - 07.18.04 |
TRACKING THE BATTLEGROUND STATES: WEEKEND EDITION. The University of Minnesota is out with new polls from three key Midwestern states. In Iowa, the UMinn poll showed Kerry-50%, Bush-46%. With others on the ballot, the Iowa race was Kerry-48%, Bush-44%, Nader-3%, Badnarik-1%. In Minnesota, the UMinn poll showed Kerry leading Bush by a 49% to 46% vote in a two-man race. With others included, the race in MN became Kerry-47%, Bush-44%, Nader-5%, Badnarik-1%. In Wisconsin, Bush hold the lead with 48%, followed by Kerry at 46% in a head-to-head contest. In a four-way race, it becomes Bush-46%, Kerry-45%, Nader-4%, Badnarik-2%. Those numbers are at odds with the new American Research Group poll from Wisconsin, which purports that the race there stands at Kerry-48%, Bush-42%. A new ARG poll of Florida voters also give the lead there to Kerry by 47% to 44% vote. In related news -- well, related only because it's also a poll -- the new WRAL-TV/Mason-Dixon poll of the North Carolina open US Senate race shows former White House Chief of Staff Erskine Bowles (D) at 48%, and Congressman Richard Burr (R) at 38%. The same poll also shows Governor Mike Easley (D) holding a wide lead against any of his three likely GOP opponents. Easley leads former Charlotte Mayor Richard Vinroot (R) by 53% to 31% vote. Easley would defeat former Congressman Bill Cobey (R) by a 31-point margin. Likewise, Easley led former State Senate Minority Leader Patrick Ballantine by 22%. Polls show Vinroot certain to place first next Tuesday in the GOP primary, but that he'll likely be forced into a run-off against Ballantine or Cobey.
Posted by Ron Gunzburger - 07.17.04 |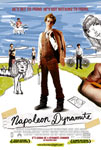 DUBYA: THE VOICE OF GOD? "I trust God speaks through me," said President Bush during a private meeting with an Amish group, as quoted in the Lancaster New Era. Well, ummm, no comment ... 'cuz I know my usual smart-assed reaction would just get me in trouble.
Posted by Ron Gunzburger - 07.17.04 |
SATURDAY OPEN THREAD. Apropos of nothing political, but I saw the indy film Napoleon Dynamite -- winner of the 2004 Sundance Film Festival -- on Friday night. Very offbeat and very funny (especially if you liked films like Welcome to the Dollhouse or Rushmore).
Posted by Ron Gunzburger - 07.17.04 |
CAN THIS GET ANY MORE EMBARRASSING? Former Chicago Bears football coach Mike Ditka passed Wednesday night on the opportunity to become the replacement GOP nominee for US Senate in Illinois. Ditka joins former Governors Jim Thompson and Jim Edgar, former First Lady Jayne Thompson, State GOP Chair Judy Baar Topinka, all of the state's GOP Members of Congress,

and several losers from the March primary on the long list of those who have declined to face State Senator Barack Obama (D) in November. Wealthy former investment banker Jack Ryan (R) quit the race three weeks ago. So, who is still in play? Andrea Grubb Barthwell -- a little-known physician who resigned last week as the Bush Administration's deputy drug czar -- admits that she wants to be considered for the nomination. Unfortunately for Barthwell, it turns out that she has skeletons in her closet. According to the AP, Barthwell "engaged in 'lewd and abusive behavior' ... [and] made repeated comments about the sexual orientation of a staff member and used a kaleidoscope to make sexually offensive gestures, according to the findings of a March 19, 2003, 'hostile workplace memorandum' prepared by Drug Policy Office staff." Barthwell was ordered to participate in sexual harassment training and a second EEOC class about how to be a supervisor in a government workplace. "I think it's something that was in the past, something we dealt with and it was resolved to everyone's satisfaction," she now explains. If the GOP doesn't want to chance it with Barthwell, some Republican activists are floating the idea they should draft former rocker and gun rights activist Ted Nugent as the nominee. Although Nugent has lived in Michigan for years, he was born and raised in Illinois. "He has more connection to Illinois than Hillary Clinton had to New York [in 2000], and he's been a very articulate spokesperson on constitutional issues," said Cook County GOP Chair Gary Skoien. And -- in case you were wondering about what might had been -- a new WBBM-TV poll released yesterday showed that Obama was leading Ditka by a competitive 51% to 44% vote. The GOP has until August 27 to name a replacement.
Posted by Ron Gunzburger - 07.16.04 |
TRACKING THE BATTLEGROUND STATES. In Arizona, the new KPNX-TV/SurveyUSA tracking poll shows President Bush continuing to hold a solid lead in the state over Senator Kerry. The numbers: Bush-53%, Kerry-41%. In North Carolina, the new Mason-Dixon poll shows Bush leading Kerry by a 48% to 45% vote. The poll stands in stark contrast with CNN/USA Today/Gallup poll of a few days ago that purported to have Bush leading by 15-points in the state. In other related news, Kerry's campaign has cut back on TV ad spending in Missouri, Arizona and throughout the South for the next two weeks in the period leading up to the Democratic National Convention. According to the AP: "Kerry's advisers said they were not shrinking their political map, only saving resources for later in the campaign and redirecting ad money to hotly contested states like Florida and Ohio. President Bush's campaign called the strategy a sign of weakness in GOP-leaning territory." At the same time, Kerry just purchased a new $2 million TV blitz aimed at black voters.
Posted by Ron Gunzburger - 07.16.04 |

CAPITOL HILL 'OUTING' CAMPAIGN - PHASE 2. Last week we reported about the effort by a few gay rights activists to "out" high-ranking, closeted gay staffers on Capitol Hill if their bosses supported the proposed constitutional amendment to ban gay marriage. Now, Michael Rogers -- one the two who led the effort to "expose hypocrisy" -- is turning his efforts in a new direction. The target: married heterosexual Congressmen and US Senators who loudly decry gay marriage as endangering the sacred institution of marriage -- while they privately engage in adulterous affairs. Rogers is currently collecting money so that he can purchase ads seeking tips. He promises to investigate all leads and report upon any facts he can establish. Hmmm ... this could get very interesting!
Posted by Ron Gunzburger - 07.16.04 |
FRIDAY OPEN THREAD. So, what else is going on?
Posted by Ron Gunzburger - 07.16.04 |
PLACE YOUR BLOGAD ON POLITICS1 RIGHT NOW!! Great prices: $75 for one week, $120 for two weeks, and $200 for a month. Click here to learn more!
IS YOUR CAMPAIGN HIRING? If so, then let us know. We'll post the ad for free for any paid campaign staff positions. See our Jobs page for more details.