BLOG ARCHIVE: MAY 2005
TUESDAY
NEWS UPDATE. Not much in US political news from the Memorial Day weekend. MARYLAND: Although the State GOP Chair is telling everyone that Lieutenant Governor Michael Steele (R) is about to announce his candidacy for the open US Senate race next year, Steele was quick to tell reporters he has made no decision on the race. NORTH CAROLINA: US Senator Elizabeth Dole (R) sent out a new fundraising letter for her 2008 re-election campaign, suggesting that former US Senator John Edwards (D) is her likely opponent. Edwards' actions, however, look more like someone seeking to make a second run for President in '08. DC: The only other story of note involved Vice President Dick Cheney's sharp denounciation of the new Amnesty International report criticizing the US for serious human rights violations in the treatment of prisoners of war at the Guantanamo facility in Cuba. Cheney said that the freed prisoners who spoke with Amnesty International were "peddling lies." And, speaking of lies ... umm, "faulty intelligence" ... maybe the VP can let us know how the search for WMDs in Iraq (the initial justification for the war) is coming along.
Posted by Ron Gunzburger - 5.31.05 |
MEMORIAL DAY OPEN THREAD. I'm taking the holiday weekend off so it's your turn.
Posted by Ron Gunzburger - 5.30.05 |
SATURDAY NEWS UPDATE. OHIO: Some Buckeye State Republicans are rather irate that

US Senator Mike DeWine (R) was one of those GOP Senators who crafted the compromise responsible for killing Senate Majority Leader Bill Frist's so-called "nuclear option" to eliminate Senate filibusters of judicial nominees. So upset, in fact, that some are reportedly trying to urge former US House Budget Committee Chair John Kasich -- a ''00 Presidential candidate -- to make a primary challenge to DeWine next year. DeWine's stance could also have some negative fallout for his son, Pat DeWine, who is a GOP candidate for Congress in the crowded June 14 special election primary. Junior has already made a point of saying he thinks Dad was wrong for helping the Dems forge the compromise -- but some conservative primary voters still may seek revenge against Dad by voting against his kid. IOWA: The Des Moines Cityview is reporting that Secretary of State Chet Culver (D) may abandon his run for Governor and instead seek re-election in 2006. Culver is apparently concerned over recent independent polling numbers that show he could lose the primary to a few of the Dems still looking at the race. Look for either State Senate Minority Leader Mike Gronstal or former Congressman

Mike Blouin -- two of those who apparently could topple Culver -- to enter the race soon. Gronstal and Blouin already have a publicly announced agreement that only one of the two will run for Governor. On the GOP side, Congressman Jim Nussle still looks strong for the nomination. Governor Tom Vilsack (D) already announced he would not seek a third term. MINNESOTA: A few months ago, Dems were having trouble finding anyone to run against Governor Tim Pawlenty (R) next year. Former State Representative Bud Philbrook jumped into the race earlier this year, and State Senator Steve Kelley announced his candidacy this week. Attorney General Mike Hatch and multimillionaire attorney Mike Ciresi both confirm that they, too, are interested in the race -- but are not ready to make any decisions yet. In related news, former State Finance Commissioner Peter Hutchinson -- who served under Governor Jesse Ventura -- announced his candidacy for Governor this week under the banner of Ventura's centrist Independence Party. News articles occasionally mention Pawlenty as a longshot candidate for the GOP Presidential nomination in '08. MONTANA: And now there are two. Dems have succeeded in recruiting two viable candidates into the race against US Senator Conrad Burns (R). State Senate President Jon Tester (D) jumped in this week, joining previously announced candidate State Auditor John Morrison (D). Montana has become a very competitive swing state in recent years, with the Dems capturing the governorship, three out of the other four statewide elected positions, and narrow control of the State Senate and the State House in 2004.
Posted by Ron Gunzburger - 5.28.05 |
FRIDAY NEWS UPDATE. DC: Nuclear option averted -- and, even then, it only would have applied to judicial nominees anyways -- US Senate Democrats successfully filibustered the UN Ambassador nomination of John Bolton on Thursday. The move postpones the Bolton vote to sometime after the Memorial Day recess, buying the Dems more time to sink the nomination. Republicans attempted to invoke cloture to end the filibuster, but fell four votes short. According to the New York Times, Senator John Thune (R-SD) is allegedly told a fellow Senator he may vote against Bolton "to send a message" of displeasure to President Bush about the proposed closing of Ellsworth AFB in South Dakota. NEW JERSEY: Doug Forrester appears to be moving noticeably ahead in the GOP primary race for Governor. According to the new WCAU-TV/SurveyUSA poll of likely primary voters, Forrester is at 45%, Bret Schundler has 29%, and the five other Republicans had a combined total of 19%. P2008: According to various published news reports, former NATO Commander Wes Clark (D-AR) and US Senator Evan Bayh (D-IN) are both moving towards establishing campaign organizations for White House runs in 2008. No big surprises in this news -- but, you gotta believe the Clintons are starting to regret that they tacitly helped Clark in '04. NEW YORK CITY: The Democratic primary race for NYC Mayor is already narrowing. Former Bronx Borough President Fernando Ferrer's once commanding lead is rapidly diminishing. According to the new WABC-TV/SurveyUSA poll, Ferrer is backed by 30% of Dem primary voters, Manhattan Borough President C. Virginia Fields is at 23%, City Council Speaker Gifford Miller is at 12%, and Congressman Anthony Weiner is at 10%. The primary winner will face billionaire Mayor Mike Bloomberg (R) in November.
Posted by Ron Gunzburger - 5.27.05 |
THURSDAY NEWS UPDATE. TENNESSEE:

Despite some tepid poll numbers last month, Congressman Harold Ford Jr. (D) made it official on Wednesday when he filed federal papers to seek the open US Senate seat. He starts with $1.5 million in his Senate campaign account, transferred from his House re-election account. Ford, 35, is expected to have little problem defeating State Senator Rosalind Kurita in the Dem primary. Ford's big competition for the seat being left vacant by retiring US Senate Majority Leader Bill Frist (R) will be the eventual winner of the hotly contested GOP primary. Former Congressman Ed Bryant, wealthy former Chattanooga Mayor Bob Corker and former Congressman Van Hilleary are the three leading Republican candidates. Bryant was an unsuccessful US Senate candidate in 2002, and Hilleary was the GOP nominee for Governor the same year. Corker is positioning himself as a Howard Baker-style centrist candidate, while the other two jockey for the "most conservative" title. SOUTH CAROLINA:

Freshman US Senator Lindsey Graham (R) has long been friends with Senator John McCain (R-AZ). Back in 2000, Graham was a vocal McCain ally during the vitriolic SC Presidential primary. This week, Graham was again by McCain's side as McCain helped broker a compromise that preserved Senate filibusters and aborted the Senate GOP Leadership's so-called "nuclear option." The news didn't go over well for Graham back home. Multimillionaire developer Thomas Ravenel is clearly posturing himself for a GOP primary against Graham in 2008. "He's the third Senator from New York," said Ravenel this week about Graham. Ravenel, who narrowly lost the open seat Senate primary last year to Jim DeMint, is making it very clear he plans to take on Graham on this issue. SC Republican Chair Katon Dawson didn't come to Graham's defense either, telling newspapers that state party HQ is being flooded with calls "and they're almost all against Lindsey." Here was Graham's response to The State newspaper: "I will fight for the conservative cause, because I believe in it [and] I will break away when I think the country needs me to break away to find a middle ground." A poll just last month showed that Graham is the most popular elected official in the state. Ravenel isn't worried about the numbers, though. "That's nothing a little bit of money can't take care of," explained Ravenel. Still, how angry will Republicans be in '08 about something that happened three years ago?
Posted by Ron Gunzburger - 5.26.05 |
WEDESDAY NEWS UPDATE. NY: Republicans may finally have their sacrificial lamb opponent to US Senator Hillary Clinton (D) for next year. No, we're not talking about Nixon son-in-law Ed Cox (R) -- who wants to run, but clearly NY GOPers don't think the Nixon ties will sell well in the Empire State. It seems they are focusing their efforts on Westchester County District Attorney Jeanine Pirro (R). Pirro announced this week she will not seek re-election next year but instead will be a candidate next year for an unspecified statewide office. Realistically, that narrows the options to Attorney General or US Senate -- and most believe it is the latter.

Pirro won't win, or even come close, but she is unlikely to inflict major damage on the NY GOP. These days, that is seen as a victory in and of itself. DC #1: By a 238-194 roll call vote, the US House passed a bill to broaden stem cell research. Those numbers fall far short of the 2/3 needed to withstand a likely veto from President Bush -- if the bill passes in the Senate. DC #2: The United Nations ambassadorship nomination of John Bolton appears to be sinking. While the official GOP party line is that Bolton should have no trouble winning the at least 50 votes (plus the VP) needed for Senate confirmation, reality seems to differ. US Senator George Voinovich (R-OH) on Tuesday urged his colleagues to reject Bolton, whom he said would be a "controversial and ineffective" UN Ambassador. In a true surprise, a spokesman for US Senator John Thune (R-SD) said on Tuesday that he was now undecided on Bolton's nomination -- which also implies other usually party-line Republicans may be getting ready to sink Bolton (or convince Bolton to withdraw). CALIFORNIA: It's time to take the nascent gubernatorial candidacy of State Controller Steve Westly (D) seriously. A former top eBay executive, Westley just dropped a $10 million personal check into his '06 campaign account. By writing himself that check, Westly has now drawn nearly even in funds with State Treasurer Phil Angelides (D), another 2006 candidate for Governor. The winner of the Dem primary will face Governor Arnold Schwarzenegger (R) in the general.
Posted by Ron Gunzburger - 5.25.05 |
TUESDAY NEWS UPDATE. DC: The "nuclear option" was averted in the

US Senate in the eleventh hour by a bipartisan group of 14 Senators who were intent upon preserving the traditional of filibusters and civil debate. Led by maverick Senator John McCain (R-AZ) -- a likely '08 Presidential contender -- the fourteen all agreed to vote for cloture to end filibusters and allow up-or-down votes on three of President Bush's ten stalled judicial nominees. The others will remain indefinitely stalled. Further, the group agreed that judicial nominees would only be filibustered "under extraordinary circumstances" in the future. The compromise is already being viewed as a defeat for Senate Majority Leader Bill Frist (R-TN) -- another Presidential hopeful -- and a victory for McCain. The fourteen Senators who reached this deal were McCain, Lincoln Chafee (R-RI), Susan Collins (R-ME), Mike DeWine (R-OH), John Warner (R-VA), Lindsey Graham (R-SC), Olympia Snowe (R-ME), Robert C. Byrd (D-WV), Ben Nelson (D-NE), Dan Inouye (D-HI), Joe Lieberman (D-CT), Mary Landrieu (D-LA), Mark Pryor (D-AR) and Ken Salazar (D-CO). NEW JERSEY: A new Newark Star-Ledger poll indicates that US Senator Jon Corzine (D) remains the prohibitive favorite to win the open gubernatorial contest in November. According to the poll, Corzine holds a 13-point over Doug Forrester (R) and a 20-point lead over Bret Schundler (R) in head-to-head match-ups. Even worse, 42% of likely GOP primary voters were unable to correctly name a single one of the seven Republicans competing in next month's primary contest. NEVADA: Congressman Jim Gibbons (R) looks well on his way to winning the open gubernatorial contest next year. According to a new Law Vegas Review-Journal poll, Gibbons leads his nearest GOP primary challenger by a 60% to 13% vote. As for the general election, Gibbons leads the various Dem hopefuls by margins ranging between 12-15%. NORTH CAROLINA: Former State Democratic Chair Lawrence Davis announced Monday that he was switching to the Republican Party because "my [former] party was on the wrong side of right-wrong issues" like abortion and gay rights. Perhaps lingering resentment from his distant fourth place finish -- just 12% -- in the 2002 Dem primary for the open CD-12 congressional seat also played a role in the 67-year-old's decision to bolt. P2008 #1:

DNC Chair Howard Dean repeated his prior assurances while appearing on Meet the Press on Sunday that he will not run for President in 2008. "I certainly won't do it in 2008. I gave my word not to and I intend to keep that word," said Dean. He also refused to handicap the '08 contenders: "That's the one thing I don't comment on ... because I will have to be the referee, so I've really just sworn off any speculation on either side about Presidential politics in 2008." P2008 #2: the Arkansas News Bureau is reporting that former minister and current Arkansas Governor Mike Huckabee is telling friends he will seek the GOP nomination for President next time. P2008 #3: Think of it as an Army of One ... and a rather odd one at that ... but Libertarian-Republican Utah Baptist Scott Bauer is touting an effort to draft CNN financial correspondent Lou Dobbs for President as a Republican in 2008. REQUIESCAT IN PACE: The blogger who used the moniker "Libertarian Larry" loved to annoy -- particularly anyone who disagreed with him on, well, anything at all. He didn't suffer fools (actually, he didn't suffer the well-informed, either, if they disagreed with him). The targets of his often angry rants included nearly everyone -- even families of the 1/23 Marines (including right after a loved one was killed). Larry Fullmer -- his real name -- was the 1980 Libertarian Party nominee for US Senate and a longtime LP activist. He was also obnoxious, insensitive, and unswerving in his libertarian views -- and he loved it when people wrote this (and worse) about him in our blogs. On Sunday, Fullmer took his own life in a bizarre stand-off with the Pocatello Police. Click here to read the story.
Posted by Ron Gunzburger - 5.24.05 |
MONDAY NEWS UPDATE. CALIFORNIA: Movie star and Democratic activist Warren

Beatty blasted Governor Arnold Schwarzenegger (R) in a weekend commencement speech at UC-Berkeley that left open the possibility he will challenge the incumbent next year. He said he personally likes Schwarzenegger but disagrees with his views and strongly dislikes the way the Governor ridicules his opponents. Beatty has been active in Democratic campaigns dating back to his friendships with Presidential candidates Robert F. Kennedy and George McGovern over 30 years ago. Beatty also wrote, directed and starred in the 1998 movie Bulworth, which excoriated the role of special interest dollars in politics. DC: We're approaching "one minute to midnight" -- for those who remember the Bulletin of Atomic Scientists' old Doomsday Clock from the Cold War -- on US Senate Majority Leader Bill Frist's "nuclear option" against the Democrats. A group of a dozen Senate centrists, half from each party, will meet one last time Monday to try to head-off a Senate rule change that would ban traditional filibusters for judicial nominees. The stakes are so high because everyone knows the fight is not about any of the ten current blocked candidates, but is about what will happen when President Bush likely nominates someone to a US Supreme Court vacancy in the near future. P2008: US News & World Report claims that while US Secretary of State Condi Rice (R) is officially disclaining interest in the '08 White House race, she is already having her political friends encourage the idea of a "Draft Rice for President" effort.
Posted by Ron Gunzburger - 5.23.05 |
SATURDAY NEWS UPDATE. ALABAMA:

Lieutenant Governor Lucy Baxley (D) announced she will challenge Governor Bob Riley (R) next year. Former Governor Don Siegelman (D) -- who remains that target of a state corruption investigation for what he claims are politically-motivated allegations -- said earlier this month that he will also file papers to run for his old job. Ousted State Supreme Court Chief Justice Roy Moore -- a Religious Right folk hero who likes to refer to himself as the "Ten Commandments Judge" -- is also expected to launch a GOP primary challenge to Riley. The incumbent has been viewed as highly vulnerable ever since he backed a failed plan to massively raise taxes during his first year in office. RHODE ISLAND: US Senator Lincoln Chafee (R) won the endorsement this week for his re-election campaign from NARAL Pro-Choice America, the nation's leading pro-choice PAC. The move is clearly a blow to any of his potential Dem challengers. MASSACHUSETTS: Lieutenant Governor Kerry Healey (R) told the Boston Globe that she has no intention of running against Congressman John Tierney (D) next year, despite GOP attempts to recruit her into the race. Instead, the former Republican State Chair said she will run for Governor if incumbent Mitt Romney (R) decides against seeking a second term in 2006. VERMONT: Dems in the Green Mountain State got some good news Friday when Progressive Party founder Anthony Pollina released a statement saying he was interested in running for Lieutenant Governor next year. Pollina -- a prominent liberal activist who regularly finishes in the double-digits whenever he seeks statewide office -- would have seriously hurt Democratic general election chances in the gubernatorial or open US House race next year had he jumped into one of those contests. The VT Progressives are closely allied with socialist Congressman Bernie Sanders (Independent), the frontrunner for the open US Senate seat.
Posted by Ron Gunzburger - 5.21.05 |
FRIDAY NEWS UPDATE. NEW JERSEY: There's a new Quinnipiac University poll out on the GOP candidates for Governor in June 7 primary. The poll shows that wealthy, former West Windsor Mayor Doug Forrester leads former Jersey City Mayor Bret Schundler by a vote of 39% to 33%. All of the other five Republicans in the primary race scored in the low single digits. On the Dem side, US Senator Jon Corzine is so far ahead of his little-known opponents that they didn't even bother to poll the race. MASSACHUSETTS: Congressman Mike Capuano (D) -- who previously said he would not run for Governor in '06 -- now sounds like someone moving towards entry into the race. "It's not in my plan, but I think it's important to beat Mitt Romney, and I'm not convinced the current crop can do it," he told the Boston Globe. Capuano went out of his way to attack Attorney General Tom Reilly, the current Dem frontrunner: "I'm not happy that [Reilly] doesn't know whether he's for or against [gay marriage] ... I think it's important you have an opinion. That's why Democrats lose across the board. That was one of the problems with John Kerry when he ran."
Posted by Ron Gunzburger - 5.20.05 |
THURSDAY NEWS UPDATE. DC: Go figure, but it turns out Senate Majority Leader Bill Frist (R-TN) had no problems with filibustering judges back in 2000 -- when Bill Clinton was President and the Republicans used the stalling tactic and other legislative tools to block approximately 70 of his nominees. Now, for some odd reason, Frist seems to hold the opposite opinion. Check out Think Progress, which reported the details. Meanwhile, the AP reports that the bipartisan group of Senate centrists were unable to reach a compromise to avoid the "nuclear option" by guaranteeing floor votes on several of Bush's blocked judicial nominees.

COLORADO: A top state GOP official predicted this past weekend that recently elected freshman US Senator Ken Salazar (D) would jump into the open '06 race for Governor -- and then appoint his own successor to his vacant Senate seat after winning. "It's a 'twofer' for the Democrats," said State House Minority Leader Joe Stengel (R). The state Dem chair said Salazar is "committed" to his job in the Senate. Salazar's spokesman, however, said Salazar is continuing to inject himself into state issues because "the people of Colorado have come to expect Ken to be active on all fronts on issues important to them." Not exactly a disavowal of interest in the Guv race. CALIFORNIA: Incumbent Los Angeles Mayor James Hahn lost his bid for re-election on Tuesday to liberal former State Assembly Speaker and City Councilman Antonio Villaraigosa by a landslide margin of 18%. It was a very nasty fight, and Hahn is the first LA Mayor to be denied a second term in over half a century. TEXAS: US Senator Kay Bailey Hutchison (R) quickly shot down the rumors that she could become our new Ambassador to Great Britain. "I am absolutely not interested ... It's just crazy. It's totally out of the realm of possibility," she told the Dallas Morning News. Instead, KBH left open the door to a likely primary challenge to Governor Rick Perry (R). The newspaper reported that Hutchison said "unequivocally" that her name will appear on Texas ballots next year -- but she wouldn't say for which office. The latest move to head-off a Hutchison-Perry primary are hints by Senate Majority Whip Mitch McConnell (R-KY) that KBH will be offered the #3
leadership post of Senate Republican Conference Chair after '06 if she seeks re-election. DC: DNC Chair Howard Dean is not backing down on his harsh weekend comments in Massachusetts that US House Majority Leader Tom DeLay (R-TX) should be jailed for corruption. In fact, Dean is increasing the heat. "There's corruption at the highest level of the Republican Party, and ... the law is closing in on Tom DeLay ... I think he's guilty ... of taking trips paid for by lobbyists, and of campaign-finance violations during his manipulation of the Texas election process," said Dean during a visit to Arizona. BLOGOSPHERE. Speaking of Dean, remember in January 2004 when the conservative Club for Growth PAC ran effective anti-Dean TV spots in Iowa? The biting spot said that Dean should take his "tax-hiking, government-expanding, latte-drinking, sushi-eating, Volvo-driving, New York Times-reading, Hollywood-loving, left-wing freak show back to Vermont, where it belongs." Fast forward sixteen months to this past weekend, when I got a note from the Club for Growth's webmaster, letting me know that they've added Politics1 -- published by this avowed Deaniac (although I try to be generally respectful to all) -- to the group's short list of "Favorite Blogs."
Posted by Ron Gunzburger - 5.19.05 |
WEDNESDAY NEWS UPDATE. NEBRASKA: The Omaha World-Herald reported that some of the state's leading Republicans would like to convince

Governor Dave Heineman (R) to skip a looming 2006 renomination primary fight against legendary former Cornhuskers football coach and Congressman Tom Osborne and instead challenge US Senator Ben Nelson (D) for re-election. The Governor's spokesman quickly shot down the plan, saying that Heineman "would not be interested" in switching races. DC: With the help of President Bush, the RNC raised $15 million Tuesday night at its annual spring gala dinner. NEW YORK: According to a spokesperson, attorney and President Nixon son-in-law Ed Cox (R) has decided to file paperwork to begin his '06 campaign against US Senator Hillary Clinton (D). In other NY news, State Assemblyman Pat Manning (R) -- who measures in at an astounding 6'11" -- appears to be positioning himself to jump into the gubernatorial contest if Governor George Pataki (R) decides not to seek a fourth term next year. MARYLAND: The US Senate campaign of former Congressman and former NAACP National President Kweisi Mfume (D) continues to face problems. This week he acknowledged that, as the NAACP leader, he engaged in a sexual affair with a female staffer -- something he now describes as a "boneheaded thing to do."

NORTH CAROLINA: In the 2002-03 period, conservative Congressman Walter Jones Jr. (R-NC) was a leading Hill proponent of the Iraq War -- in fact, so much so that he was the guy who came up with the goofy idea of renaming french fries into "freedom fries" in the House cafeteria to protest France's opposition to the war. "I wish it had never happened," says Jones now about the food renaming. According to the Raleigh News & Observer, the Religious Right incumbent -- who represents a military district anchored by Camp Lejeune -- now also opposes the war and thinks it was a terrible mistake. Today, he says the US went to war "with no justification" and decorates the hallway outside his office with pictures of young soldiers who died in Iraq to remind him each day of the consequences. "If we were given misinformation intentionally by people in this administration, to commit the authority to send boys, and in some instances girls, to go into Iraq, that is wrong. Congress must be told the truth," demands Jones. Because of his new views, the newspaper reported that Jones is now quite out of favor with the White House: "Jones accepts that his emotions cost him influence, but he insists he can live with the consequences." MICHIGAN: National GOP leaders are now trying to recruit Secretary of State Terri Lynn Land to oppose US Senator Debbie Stabenow (D) next year. One top Republican, however, clearly dislikes those efforts. Attorney General Mike Cox (R) -- the only other statewide elected Republican official -- has openly feuded with Land and is now doing everything he can to scuttle the draft. In recent days, Cox quickly endorsed minister Keith Butler's candidacy so that he would be pledged to anyone-but-Land in case she decides to enter the race.
Posted by Ron Gunzburger - 5.18.05 |
TUESDAY NEWS UPDATE. CALIFORNIA: Tuesday will mark the end of one of the nastiest political campaigns in Los Angeles history -- and that says a lot. Polls show incumbent Mayor James Hahn trailing former

State Assembly Speaker and City Councilman Antonio Villaraigosa by margins in the double-digits. While both men in the non-partisan run-off are Democrats, the challenger is definitely the more liberal of the two contenders in this rematch of the 2001 run-off. TEXAS: According to the Fort Worth Star-Telegram, President Bush may have found a way to bring peace to his homestate's GOP leadership. In order to avoid US Senator Kay Bailey Hutchison's (R) likely primary challenge to Governor Rick Perry (R), the newspaper reports Bush may nominate Hutchison for the prestigious post of US Ambassador to the Court of St. James (i.e., Great Britain). If that happens, Perry will easily win renomination and Texas Republicans will have an open US Senate seat next year. DC: Senate Republicans appear to be heading towards a showdown vote this week on the so-called "nuclear option" of banning minority party fillibusters against judicial nominees. The vote will liklely be close, with at least one Dem voting (Ben Nelson of Nebraska) with the GOP leadership and several Republicans likely to break with their leadership to vote with the Dems (John McCain, John Warner, Susan Collins, etc.).
Posted by Ron Gunzburger - 5.17.05 |

MONDAY OPEN THREAD. Why no new news stories? Because, candidly, I spent most of the day on Sunday body surfing at the beach. We rarely have any waves here and we had swells today of up to 3-4 feet (like I said, we really don't get real waves here) so I spent the day riding waves ... even had a bunch of 50+ foot runs. Translation: I spent the day playing -- not working -- so I've got nothing to write about here on Sunday night. Thus, you guys get to have at it with your choice of topics.
Posted by Ron Gunzburger - 5.16.05 |
SATURDAY NEWS UPDATE. ILLINOIS: In candidate recruitment news, Illinois Republicans are trying to convince former Governor Jim Edgar to make a comeback bid for his old job in '06. They unsuccessfully tried that with him in the '04 US Senate race, too. "I'll never say never, but that's still a long w

ay from saying yes," said Edgar. MASSACHUSETTS: Republican leaders are trying to convince White House Chief of Staff Andy Card to jump into the gubernatorial contest if Governor Mitt Romney (R) quits his re-election race to focus on a 2008 Presidential bid. Card lost a primary bid for Governor in 1982, when he was then a State Representative. A new State House News poll shows that Romney trails Dem frontrunner Attorney General Tom Reilly by a 48% to 38% vote. The poll also shows Reilly holding a 26-point lead over his nearest rival in a likely primary matchup. OKLAHOMA: A group of GOP state legislators are vowing to kill a bill giving public libraries more money unless the libraries remove certain books with homosexual themes.

INDIANA: Former Congressman Baron Hill (D) said Friday that he will challenge freshman Congressman Mike Sodrel (R), the man who narrowly ousted him last year. It will be the third time they have faced-off since 2002. DC: UN Ambassador-designate John Bolton's nomination may be in big trouble if history is any guide. According to NBC, only three Presidential nominees were confirmed by the Senate over the past 20 years when they did not first win approval from a Senate committee. P2008 NEWS: Term-limited Colorado Governor Bill Owens (R) was once viewed as a hot prospect for the next GOP White House nomination. That, of course, was before the ongoing saga of his marital woes. Now Owens sounds like someone who not only won't run for President in '08, but is likely to leave the political world entirely. Owens told the Rocky Mountain News that he is looking "outside politics" for his future and added that it was "probably a very safe assumption" that he will not be on the GOP national ticket next time.
Posted by Ron Gunzburger - 5.14.05 |
FRIDAY NEWS UPDATE. US Senator George Voinovich (R-OH) dealt a blow to the White House Thursday by announcing that he would vote against the nomination of UN Ambassador-designate John Bolton. "It is my opinion that John Bolton is the poster child of what someone in the diplomatic corps should not be," said Voinovich, who vowed to work on convincing GOP colleagues to join him in opposing Bolton. Because of Voinovich's stance, Senate Foreign Relations Committee Chair Dick Lugar hashed out a compromise with GOP committee members to agree to a vote to simply send Bolton's nomination without any recommendation to the full Senate for a floor vote. That proposal was approved by a 10-8 vote that followed party lines. Other GOP centrists -- like Senators Linc Chafee (R-RI) and Lisa Murkowski (R-AK) -- indicated in recent days they plan to support Bolton, so it is unclear is Dems will be able to gather enough votes to block the President's nominee. In Washington State, the FBI has taken over the ongoing investigation of embattled Spokane Mayor Jim West (R). West denies he molested any boys, or had sex with anyone younger than 18.
Posted by Ron Gunzburger - 5.13.05 |
THURSDAY NEWS UPDATE. In New York, it appears that

GOP cannot even import a gubernatorial challenger to take on Attorney General Eliot Spitzer (D) next year. Former Massachusetts Governor Bill Weld (R), who openly toyed with the race last month, said in an internal memo to his business partners that he will not run for any office next year. If Governor George Pataki (R) fails to seek re-election to a fourth term in '06 -- as many anticipate -- the NY Republicans appear to be without any significant candidate. In Ohio, filing closed for the special election for the CD-2 seat left vacant by Congressman Rob Portman (R), who resigned to become the US Trade Representative in President Bush's Cabinet. Eighteen candidates -- 12 Republicans and 6 Dems -- filed for the race. Hamilton County Commissioner Pat DeWine (R) -- son of the US Senator Mike DeWine (R) -- is the frontrunner for the seat. Former Congressman Bob McEwen (R) and State Rep. Tom Brinkman (R) appear to be DeWine's closest rivals. In NYC, it appears Mayor Mike Bloomberg (R) is back from the dead. Polls as recent as a few months ago showed the incumbent trailing former Bronx Borough President Fernando Ferrer -- the Dem primary frontrunner -- by double-digit margins.A new Quinnipiac University poll, however, shows that Bloomberg has bounced back into the lead over Ferrer by a 47% to 38% vote -- signifying the first time ever that Bloomberg is leading Ferrer.

The poll showed that Bloomberg led Manhattan Borough President C. Virginia Fields (D) by just five points -- and led the other Democratic hopefuls by margins ranging between 7-12%. In the Dem primary, Fields trailed Ferrer by just 4 points, meaning that she eliminated nearly all of the 26-point lead Ferrer held just two months ago. In Washington State, the GOP challenge to Governor Christine Gregoire's (D) narrow 129-vote victory may finally be drawing to a close. According to the Seattle Times, an analysis of the disputed ballots shows that Gregoire would still have defeated State Senator Dino Rossi (R) using any of the recount methodologies suggested by Rossi's attorneys. In Vermont, a new Research 2000 poll shows that Congressman Bernie Sanders (Independent) is highly likely to win the open US Senate seat by a wide margin no matter which Republican opposes him in 2006. According to the poll, Sanders would defeat either wealthy businessman Richard Tarrant (R), Lieutenant Governor Brian Dubie (R) or state National Guard Commander Martha Rainville by landslide margins of 36% and up. In DC, United National Ambassador nominee John Bolton's chances for winning Senate confirmation appear improved. US Senator Linc Chafee (R-RI) now says he will "reluctantly" vote for Bolton. Finally, former House Speaker Newt Gingrich (R-GA) is making a 3-day swing through Iowa. Contrary to his comments earlier this year, Gingrich now says he's "not ruling out" a 2008 White House run.
Posted by Ron Gunzburger - 5.12.05 |
WEDNESDAY OPEN THREAD. I'm pretty busy at work today, so just another open thread.
Posted by Ron Gunzburger - 5.11.05 |
TUESDAY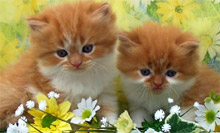 NEWS UPDATE. US Senator Lincoln Chafee (R-RI) may not be as vulnerable as many thought. The maverick GOP centrist posted some pretty decent numbers in a new poll conducted for WPRI TV-12, Chafee holds a 41% to 31% vote lead over former Attorney General Sheldon Whitehouse (D). Chafee led Secretary of State Matt Brown (D) by an even wider margin of 44% to 27%. The poll did not test how Chafee performed against conservative Cranston Mayor Steve Laffey, who is toying with making a GOP primary challenge to the incumbent. In Florida, Attorney General Charlie Crist (R) formally filed paperwork to run for Governor next year. Polling shows Crist is the frontrunner for both the GOP nomination and in the general election matchups. In Washington State, embattled Spokane Mayor Jim West (R) is caught in the middle of growing gay sex scandal. On Monday, his City Hall computers were seized as part of the investigation. West, meanwhile, announced he is going to take a leave of absence for "a few weeks." In Colorado, State Treasurer Mike Coffman (R) -- a Marine Corps Reserve officer -- announced that he will resign from his office next month because he's being called up for a nine-month tour of duty in Iraq. When he returns, Coffman implied he may run for another office next year. When Missouri Governor Matt Blunt (R), a Naval Reserve officer, was called up for duty two years ago while serving as Secretary of State, Blunt merely took a leave from his political office and returned when his active duty tour ended. Finally -- some personal news -- we have two new kittens in the house. They're just eight weeks old, arrived here today, and the little guy in the photo on the right (as yet unnamed) is already sitting in my lap as I write this posting.
Posted by Ron Gunzburger - 5.10.05 |

MONDAY NEWS UPDATE. Former Congresswoman Karen Thurman -- defeated for re-election in a nasty 2002 race -- began a political comeback this weekend, as she was elected the new Florida Democratic Chair. Charismatic outgoing State Dem Chair and former Tallahassee Mayor Scott Maddox is expected to announce his candidacy for Governor within the next few days. Maddox, the first state party chair (outside of Vermont) to endorse Howard Dean for DNC Chair a few months ago, appears to have the tacit support of Dean and many of the Dean movement activists in the state. In Massachusetts, conservative columnist Robert Novak reported over the weekend that Governor Mitt Romney (R-MA) has recently held some meetings with GOP leaders in DC. According to Novak, Romney let them know he is likely to pass on an '06 re-election run in favor of making an '08 run for President. If Romney bails on the Guv race, look for the Dems to score an easy pickup on Beacon Hill. In Louisiana CD-7, former Congressman Chris John (D) -- who lost a '04 race for US Senate -- is considering a run to regain his old House seat next year against freshman Congressman Charles Boustany Jr. (R). "I am going to keep that option open," John told Roll Call. If the conservative John jumps into the race, it moves the CD-7 seat into the toss-up column.
Posted by Ron Gunzburger - 5.9.05 |
WEEKEND OPEN THREAD. Your choice of topics, so have at it.
Posted by Ron Gunzburger - 5.7.05 |
FRIDAY NEWS UPDATE. Still ill, but here's some news. ARIZONA: Former Governor Fife Symington is the latest high-profile Republican to take a pass on the '06 race against Governor Janet Napolitano (D). To date, the only announced GOP candidate is a 25-year-old college student. OHIO: In a surprise move, it appears that Congressman Ted Strickland (D) will jump next week into the open 2006 race for Governor. It is a turnabout for the heavily-recruited Strickland, who had announced in January that

he would not enter the race. Senate Dems had tried to entice him into the race against Senator Mike DeWine (R), but Strickland confirmed Thursday that he would not enter that contest. The move is also a blow to Columbus Mayor Mike Coleman (D), who now faces a tough Guv primary. Strickland's move also makes it more likely that controversial TV show host Jerry Springer (D) will jump into the US Senate race as the lone Dem instead of the contested gubernatorial primary. KANSAS: Republican potential foes to Governor Kathleen Sebelius (D) continue to drop like flies. Attorney General Phill Kline and Congressman Jim Ryun both announced Thursday that neither of them will oppose Sebelius next year. WASHINGTON: Spokane Mayor

Jim West (R) -- an ardent gay rights opponent -- is now facing some very damaging news reports. A Spokane Spokesman-Review investigative report alleges that West as a sheriff's deputy and Boy Scout leader molested two boys nearly 25 years ago. Further, the newspaper disclosed that West was currently searching for sex partners on the Gay.com website -- even going so far as offer an undercover reporter posing as an 18-year-old guy a City Hall internship and autographed sports memorabilia in exchange for a possible hook-up. You can see West's Gay.com profile here. In a press conference on Thursday, West denied the molestation allegations, said "I wouldn't characterize me as gay," but then admitted he's had consensual sex numerous times with men he met online. West -- a bombastic former State Senate Majority Leader -- has for years vocally opposed any attempts to ban discrimination on the basis of sexual orientation. West was just elected to a four-year term as Mayor last year. QUOTE OF THE DAY: "It was for a damn good reason that I attacked him. He was found with another woman. I was pissed off," said Patsy Cisneros, explaining why she beat her husband, State Senator Carlos Cisneros (D-NM), with a hammer. She is now charged with aggravated battery and other assorted crimes. "AND SPEAKING OF 'ANOTHER WOMAN' ..." Congressman Don Sherwood (R-PA), 64, apologized Thursday for his extramarital affair with a 29-year-old woman. The affair came to light when the women called police during a domestic dispute at Sherwood's apartment. An anonymous Dump Sherwood website already popped up, urging that he be dumped in favor of "a conservative we can trust." Sherwood represents a safe GOP district. JOURNALISM? Just a last, passing aside. As I write these final words, I was watching the 11 pm local news Thursday evening on South Florida's CBS Channel 4 news. The lead story was one of those wild high-speed chases ending in a wipe-out wreck. Now -- and here's where I thought it was really unprofessional -- the reporter Brian Andrews' story actually added a pulsing disco music backbeat track to the story's lengthy scenes of the chase. Talk about entirely crossing the line into "infotainment" -- these guys are f***ing jokes.
Posted by Ron Gunzburger - 5.6.05 |
THURSDAY NEWS UPDATE. I'm kinda out of it with the flu right now, so just an open thread. But ... since I need to fill space today ... if you guys really want to show your support for keeping Politics1 alive, I need your help to generate some revenue. If you're involved with a campaign, cause or business -- hey, we're not picky -- please consider placing a Blogad here on the site. And, as this is the political off-season, our rates are really reasonable these days. Only $75 for one week, $120 for two weeks, $200 for a month or $450 for 3 months ... click here for more info or to place your ad order!
Posted by Ron Gunzburger - 5.5.05 |
WEDNESDAY NEWS UPDATE. P2008: Senator

George Allen Jr. (R-VA) travelled to New Hampshire on Tuesday to hold two campaign fundraisers. Officially billed as benefitting his '06 re-election run, the visit is clearly intended to stir up interest there in Allen's likely 2008 Presidential run. NRSC Chair Allen -- a former Governor, former Congressman, and son of the late Washington Redskins football coach -- is already seen as an early frontrunner for the next White House race. National Journal last week surveyed a large pool of influential inside-the-Beltway political leaders from both parties to ask which candidates they believed were most likely to win the respective nominations for President. These political heavyweights predicted that Allen is the current GOP favorite with 229 points, followed closely by Senator John McCain at 217 points. Senate Majority Leader Bill Frist was third (184 points), former NYC Mayor Rudy Giuliani fourth (129) and Massachusetts Governor Mitt Romney fifth (109). On the Dem side, Hillary Clinton was the runaway favorite with 388 points. Former Senator John Edwards was a distant second (192 points), Virginia Governor Mark Warner was third (125 points), and Senators Evan Bayh and John Kerry trailed further behind. THE STATES '06: FYI -- if 'ya hadn't noticed lately -- we've been busy updating the 2006 candidate listings on our 50 state pages ... thanks in large part to the help from a lot of our readers.
Posted by Ron Gunzburger - 5.4.05 |
TUESDAY NEWS UPDATE. New York: State Health Commissioner and former US Surgeon General Antonia Novello (R) is considering jumping into the race next year against Senator Hillary Clinton (D). According to published reports, Novello is making calls and meeting with conservative political leaders in the state.

P2008 - #1: Ever since former US Senator Zell Miller (D-GA) endorsed President Bush for re-election last year, Republicans love to tout Ol' Zell as their favorite Dem. While Miller's new book certainly takes shots at his party, yet again, he also wrote some surprising passages that may disappoint his new friends. He wrote that Senator Clinton is "a warrior" who "will position herself much closer to the middle than recent Hillary watchers could have ever imagined ... This will be fascinating to watch." He praised freshman Senator Barack Obama (D-IL) as an "impressive young man who has an unlimited future ahead of him." Then, in an interview with the AP, Miller added that "the 2008 race will be wide open. I don't think you're going to find a Republican who can command the intense, personal loyalty the Republican base had for George W. Bush this last go-around."
P2008 - #2: Christian Coalition founder Pat Robertson expressed his preferences for the next Presidential race. He called Senator George Allen (R-VA) "a very attractive guy and could make a tremendous President," described Senator Sam Brownback (R-KS) as "a super guy," and called former NYC Mayor Rudy Giuliani "a very good friend ... and I think he'd make a good President." Surprisingly, Robertson took a subtle shot at Senate Majority Leader Bill Frist (R-TN): "A wonderfully compassionate human being ... . I just don't see him as a future President." It was also clear that -- even though it has been five years since the two men clashed in the SC primary -- Robertson still hates maverick Senator John McCain (R-AZ): "I'd vote against [McCain] under any circumstance," said Robertson. P2008 - #3: New York Governor George Pataki (R) was busy raising money in recent days at a campaign fundraiser in California. But, as Pataki has yet to indicate if he will seek any office in '06, it begs the questions whether the money is intended for a re-election run or a White House bid.
Posted by Ron Gunzburger - 5.3.05 |
MONDAY NEWS UPDATE. Some of the biggest political news this weekend was about who ISN'T running for what next year. Vermont:

Centrist Governor Jim Douglas (R) said "no" to White House urging that he enter the open contest for the seat being vacated next year by US Senator Jim Jeffords (I). Instead, Douglas will seek re-election to a third term next year. With the Governor taking a pass, the Republicans are now expected to see several second-tier GOP candidates jump in. With Douglas out, Congressman Bernie Sanders (I) -- an avowed socialist who caucuses with the Dems -- is now the solid frontrunner for the Senate seat. The Democratic Party is expected to openly support Sanders and not field any significant candidate for the seat -- if the Progressive Party, a sizable pro-Sanders group in the state, agrees not to field any strong candidate for the open US House seat. Kansas: Congressman Jerry Moran (R) announced over the weekend that he will not run against incumbent Governor Kathleen Sebelius (D) next year. The official reason: Moran said he and his wife do no want to move to Topeka. Moran would have been the frontrunner for the GOP nod, had he entered the race. The Kansas City Star also reported that US Senator Sam Brownback (R) and Congressman Todd Tiahrt (R) are indicacting they, too, will pass on the gubernatorial race -- moving the race from the toss-up column into the "Leans Dem" category. Nebraska #1: Former Attorney General Don Stenberg (R) announced he would run against US Senator Ben Nelson (D) next year. Nelson defeated Stenberg in a competetive contest for the seat in 2000. In a blow to Stenberg, US Senator Chuck Hagel (R-NE) -- who had endorsed Stenberg very early in the '00 race --

visibly withheld his support from Stenberg this time. When asked, Hagel told the Southwest Nebraska News that he wanted to wait and see if anyone else was interested in the seat. Nebraska #2: Congressman and legendary former Cornhusker football coach Tom Osborne (R), 68, announced he would challenge incumbent Governor Dave Heineman in next year's GOP primary. Interestingly, Hagel was willing to take sides in this primary contest: he endorsed Heineman. Osborne and Heineman get along, and Osborne's candidacy isn't based on any opposition to the incumbent. Instead, Osborne is simply interested returning home from DC and serving as Governor. "Competition is good for the party. It's great that we have so many people willing to serve," spun Heineman. Dems have failed thus far to recruit anyone into this longshot race. Osborne's House seat is heavily Republican and will safely stay in GOP hands. Montana: State Auditor John Morrison (D) announced his candidacy for next year against incumbent US Senator Conrad Burns (R). Just our prediction, but the Burns-Morrison contest will be one of the most competitive in the nation (along with FL, PA, RI, NJ, MN, and one or two others).
Posted by Ron Gunzburger - 5.2.05 |