BLOG ARCHIVE: APRIL 2005

WEEKEND OPEN THREAD. Time for another open thread. Have at it.
Posted by Ron Gunzburger - 4.30.05 |
FRIDAY NEWS UPDATE. Term-limited California Attorney General Bill Lockyer (D) exited the '06 race against

Governor Arnold Schwarzenegger (R) just one month after entering it. Instead, Lockyer will run for the open State Treasurer post. Lockyer's exit leaves term-limited State Treasurer Phil Angelides (D) and State Controller Steve Westly (D) as the the leading announced opponents to Schwarzenegger. Others are actively trying to encourage actor and movie director Rob Reiner (D) to also enter the Gov race. In Washington State, former State Senator Dino Rossi (R) -- who narrowly lost the '04 race for Governor -- said Thursday he will not run against US Senator Maria Cantwell (D) next year. To date, Cantwell has drawn no GOP opponent -- although former Congressman Rick White and some business executives have expressed some interest. In Maryland, a confidential NAACP internal memo prepared a year ago by the group's outside legal counsel has the potential to do great damage to former Congressman and former NAACP Executive Director Kweisi Mfume's (D) candidacy for US Senate next year. According to the Washington Post, the 22-page memo says Mfume improperly "gave raises and promotions to women with whom he had close personal relationships" during his leadership of the NAACP. In P2008 news,
Senator John Kerry (D-MA) is upset with retiring Senator Mark Dayton (D-MN) for already endorsing Hillary Clinton as "the next great President of the United States" at a recent state party dinner. According to the Minneapolis Star-Tribune, an angry Kerry confronted Dayton on the Senate floor days later and demanded to know "What are you doing endorsing my 2008 Presidential opponent?" Okay ... here comes some a warning that what comes next is blatant liberal editorializing: Kerry '08?? Give me a f***ing break! My party -- the Dems -- sold out principles for the hope of winning last year to a candidate who wanted to be all things to all people. Face it, Kerry went through so many contortions on the Iraq War that he couldn't even get himself to admit that his use of force authorization vote was a mistake. The last thing we need in '08 is a re-run from that unlikable, haughty, blow-dried, flip-flopping, spineless, DC insider. Next time, let's nominate a true-believer from the Dean wing of the Democratic Party. Just my two cents, from this unapologetic Deaniac.
Posted by Ron Gunzburger - 4.29.05 |
THURSDAY NEWS UPDATE. President Nixon son-in-law and attorney Ed Cox (R-NY) appears to be readying a US Senate run against incumbent Hillary Clinton (D) next year. Clinton, in case you forgot, was on the legal staff of the Senate Watergate Committee. Also in New York, attorney

Tom Dewey (R) -- grandson of the late NY Governor and '44/'48 GOP Presidential nominee Thomas Dewey -- is preparing the enter the race for Attorney General. The Hill reports that while US Senator Rick Santorum (R-PA) says he has "no intention" of running for President in 2008, his media consultants for his '06 re-election race have already reserved a bunch of '08 and Presidential related web site names. By a 406-20 vote, the US House repealled the House Republican rule changes that limited the Ethics Committee's ability to proceed with investigations. The House Dems -- joined by a handful of Republicans, including former Committee Chair Joel Hefley (R-CO) -- had brought all Ethics Committee proceedings to a halt since January in response to the earlier restrictions. Dems may now seek to replace all five Republicans who serve on the committee, arguing all have received money from Tom DeLay's PAC and have a conflict of interest that would prevent them from fairly hearing the allegations against DeLay.
Posted by Ron Gunzburger - 4.28.05 |
WEDNESDAY NEWS UPDATE.

Congressman Ben Cardin (D-MD) on Tuesday officially jumped into the open race for the seat being vacated by US Senator Paul Sarbanes (D). Former Massachusetts Governor Bill Weld (R) confirmed for the New York Times that he plans to run for New York Governor next year if incumbent George Pataki (R) decides against seeking a fourth term. Weld even boasted to the newspaper that he thought he has "a good chance" of defeating frontrunner Attorney General Eliot Spitzer (D). Senator Majority Leader Bill Frist (R-TN) publicly rejected any suggestions of reaching a compromise with Senate Dems on the handful of blocked Bush nominations to the federal bench, vowing to press forward on proposal to limit legislative filibusters by the minority party. "I am afraid that [Frist's] Presidential aspirations are getting in the way of his Senate leadership position," said Senate Minority Leader Harry Reid (D-NV). San Diego Mayor Dick Murphy (R) resigned Monday amid a growing fraud and corruption probe, just months after he won a narrow re-election victory over a write-in opponent. Murphy will be succeeded by Deputy Mayor Michael Zucchet (D) -- himself facing federal trial next week on bribery charges -- who will serve until he's convicted or until a special election can be held (whichever comes first). Former Congressman Nick Lampson (D-TX) -- ousted from office in the wake of House Majority Leader Tom DeLay's engineered 2004 redistricting plan -- made official his 2006 challenge against the embattled DeLay. Attorney Richard Morrison (D), who held DeLay to just 55% as his '04 challenger, announced Monday that he would not run again in '06. Last week Microsoft surprised people by withdrawing it's decade-long support for the proposed Washington State law to ban anti-gay job and housing discrimination -- a bill that subsequently lost by one vote in the legislature. Now it turns out that former Christian Coalition executive director Ralph Reed's is on Microsoft's payroll to the tune of $20,000 per month. Gee, do 'ya think the two are related?
Posted by Ron Gunzburger - 4.27.05 |
TUESDAY NEWS UPDATE. Just an open thread today, so have at it.
Posted by Ron Gunzburger - 4.26.05 |
MONDAY NEWS UPDATE. And then there were none. Arizona Republicans are scrambling to find a

candidate for oppose Governor Janet Napolitano (D) next year. Congressman J.D. Hayworth and former prosecutor Rick Romley both actively postured for the job for nearly a year -- before each backed out of the race over the past month. Some party activists tried to entice maverick former Attorney General Grant Woods (R) into the race, but he responded last week by telling reporters that Napolitano "has done a good job." Congressman Rick Renzi also said last week that he would not run. Ditto for former Vice President Dan Quayle, who is adament that the chapter of his life involving holding political office is closed. The State GOP Chair last week spent several hours meeting with attorney Marilyn Quayle -- Dan's wife -- to see if she would run. So far, she's keeping the door open. Former Arizona Governor Fife Symington (R) -- who was removed from office and jailed on corruption charges but later pardoned by President Clinton -- is talking about leaving his work as a pastry chef and trying to regain his old job. Napolitano, a Dem centrist and tough former prosecutor, is already being mentioned as a possible Presidential candidate in 2008. The Minnesota GOP, by contrast,

seem to have their act together. Quiet lobbying persuaded former US Senator Rod Grams to drop his primary challenge to Congressman Mark Kennedy -- virtually guaranteeing Kennedy the US Senate nomination next year for the open seat. New York magazine reports that former Massachusetts Governor Bill Weld -- a liberal Republican -- has been talking with New York GOP leaders about running for statewide office next year. Weld has lived in NYC since 2000. Weld is believed to be interested in the race for Governor if incumbent George Pataki (R) retires. Weld has been friends with Hillary Clinton since the mid-1970s and is unlikely to oppose her, although he would like to serve in the US Senate. In P2008 news, US Senator Joe Biden (D-DE) was the featured speaker at a party fundraiser in South Carolina on Friday night. Not surprisingly, Biden told reporters that he's still thinking of entering the next White House race. "I'm not sure I'm the horse that can carry the sleigh [to the nomination] ... I may be too centrist for my party," he said. Also, retired Army General Wes Clark (D-AR) is acting these like he's going to make a second Presidential bid in 2008. Clark reactivated his leadership PAC, retooled its website, and slipped in his remarks at the recent California Democratic Convention by nearly announcing prematurely that he is running again. However, as Clark's 2004 support largely came from the pro-Clinton faction of the party, it is hard to see where he draws support next time if Senator Hillary Clinton (D-NY) is also running.
Posted by Ron Gunzburger - 4.25.05 |
SATURDAY OPEN THREAD. A fourth Republican US Senator --
Lisa Murkowski of Alaska -- has now added her name to the list of those who are apparently backing away from support for John Bolton's nomination to be UN Ambassador. When pressed, a Murkowski spokeswoman said she "can't speculate on how [Murkowski] would vote." In related news, it appears that it was former Secretary of State Colin Powell's behind-the-scenes opposition to Bolton in a conversation with US Senator George Voinovich that caused the Ohio Republican to side with the Dems in delaying a Bolton committee vote until next month to allow further investigation into the nominee's background. Powell has also reportedly spoken with GOP Senators Chuck Hagel and Lincoln Chafee. In P2008 news, Mississippi Governor Haley Barbour -- a former Republican National Chairman -- said it was "not my intention" to run for President in 2008. He cracked the door open a bit, however, by adding "[but] you never know." Ed Rogers, a

Barbour friend and former business partner, has already registered the haley2008.com and haleyforpresident.com domain names. In Illinois, the DeLay ethics problems have already become an issue in the open race for the seat being vacated by Congressman Henry Hyde (R). The unusual thing is that the issue is arising between the GOP candidates. State Senator Peter Roskam -- the GOP frontrunner -- worked as a Capitol Hill aide to DeLay nearly 20 years ago. Roskam is pro-DeLay and dismissed the charges as "old accusations that are ... a little bit tiresome." DuPage County Recorder of Deeds Rick Carney, however, said he would not support allowing DeLay to remain in the party's leadership. DeLay is "an embarrassment for the Republican Party ... To stay in his leadership position seems arrogant to me," said Carney. Finally, I write to praise some proposed Congressional legislation that would preserve online free speech. The proposed bills would exempt the internet (and blogs) from campaign finance laws and proposed FEC regulation. Now, here is where it gets interesting. The Senate's prime co-sponsors are Minority Leader Harry Reid (D-NV) and ultra-conversvative freshman Tom Coburn (R-OK). The House's prime co-sponsors are conservative Congressman Jeb Hensarling (R-TX) and the youngest member of the House, liberal Tim Ryan (D-OH). Please urge your Senators and Representatives in DC to support the bipartisan Reid-Coburn and Hensarling-Ryan legislation. [Write this date down, as it may be the only time I will ever praise Tom Coburn or Jeb Hensarling for anything.]
Posted by Ron Gunzburger - 4.23.05 |
FRIDAY OPEN THREAD. The ongoing DeLay saga ... Linc Chafee backs away from Bolton's nomination ... Bernie Sanders for US Senate ... gay civil union bill is now the law in CT, but gay rights law narrowly fails in WA legislature by one vote ... 2008 Presidential candidate posturing ... whatever. Just an open thread for today.
Posted by Ron Gunzburger - 4.22.05 |
THURSDAY NEWS UPDATE. The big political news is the surprise retirement of US Senator Jim Jeffords (I-VT). The only Independent in the Senate, Jeffords has aligned himself with the Dems since his 2001 defection from the GOP. As recently as two weeks ago, Jeffords held himself out as an active candidate for re-election.

Now, however, Jeffords said his wife's cancer and his own growing health concerns caused him to decide it was time to retire. The 70-year-old incumbent was a safe bet to win re-election next year. Jeffords' move is likely to set off a domino reaction among state politicians. Congressman Bernie Sanders (I) -- the only self-proclaimed Socialist in Congress -- aligns himself with the Democrats and is a likely candidate for the open Senate seat. The populist Sanders is also popular with the state's sizable gun crowd, winning the support each election of the NRA. GOP leaders in DC are already urging moderate Governor Jim Douglas to jump into the Senate race. The Sanders-Douglas fight would be highly competitive. If Douglas passes on the race to instead seek re-election, the GOP would likely turn to either conservative Lieutenant Governor Brian Dubie or wealthy businessman Richard Tarrant to challenge Sanders. DNC Chair Howard Dean said Wednesday that he would not run for office in Vermont next year because of his commitment to serve as party chair. If Douglas runs for Senate, the Dems would have a strong shot at recapturing the governorship. The Dems --possibly Secretary of State Deb Markowitz or former State Senator Peter Shumlin -- are also virtually assured of capturing Sanders' open House seat, as no viable GOP name is even being mentioned. In other news, Florida Governor Jeb Bush reinstated Orlando Mayor Buddy Dyer (D) to office after criminal absentee ballot charges were dismissed by prosecutors. In DC, Senate Majority Leader Bill Frist (R-TN) seemingly acknowledged he does not have the votes to do away with filibusters. Instead, he plans to curtail his proposal, saying that the GOP effort to ban Democratic filibusters of the Presidents judicial nominees would not apply to filibusters on legislation. Dems -- and some Republicans -- plan to oppose any attempt to change the traditional Senate rules permitting the minority party to use dilatory filibusters to indefinitely block key votes.
Posted by Ron Gunzburger - 4.21.05 |
WEDNESDAY OPEN THREAD. Cardinal Joseph Ratzinger of

Germany was elevated to Pope on Tuesday. What is the link between Pope Benedict XVI US politics? It was the ultra-conservative Ratzinger who signed the sharp letter last year that was viewed as a direct attempt to hurt John Kerry's Presidential candidacy. The letter -- which was sent to the US Catholic bishops -- declared that open supporters of abortion rights should be denied the Catholic sacrament for being guilty of a "grave sin." To ensure that everyone understood he was referring to the Catholic Presidential candidate, Ratzinger pointedly mentioned "the case of a Catholic politician consistently campaigning and voting for permissive abortion and euthanasia laws" as one who should explicitly be denied communion by a priest. Ratzinger actually went further in a footnote to the letter to condemn any Catholic who votes for a candidate because the candidate holds a pro-choice views. According to Ratzinger, the voter "would be guilty of formal cooperation in evil, and so unworthy to present himself for holy communion." Over the years, Ratzinger has been a vocal opponent of the leftist "liberation theology" of Latin America, abortion, homosexuality, and allowing women to serve as priests. Just two days ago, the 78-year-old Ratzinger gave the high-profile sermon convening the papal election conclave in which he denounced "extreme" ideologies including liberalism, radical individualism, and relativism. In vaguely related theological news, House Majority Leader Tom DeLay says his current ethics problems have made him "closer to God." No word from God -- or the new Pope -- whether they like their new neighbor. Also in DC, the scheduled Tuesday Senate committee vote on UN Ambassador nominee John Bolton was delayed again when Senator George Voinovich (R-OH) indicated he would side with the Dems if there was an up-or-down vote on delaying the decision. Voinovich has shown his independence from GOP leaders in the past, particularly on budget issues.
Posted by Ron Gunzburger - 4.20.05 |
TUESDAY OPEN THREAD. Congressman Henry Hyde (R-IL), the House International Relations Committee Chair and former House Judiciary Committee Chair, announced Monday that he will retire in 2006. Hyde's retirement had been expected for several weeks. State Senator Peter Roskam (R) is Hyde's likely successor, but he is expected to face a spirited race from '04 Dem nominee Christine Cegelis. "Nevermind" is what former Nebraska US Senator Bob Kerrey(D) essentially said Monday. Two days after opening the door, Kerrey now says he will not run for NYC Mayor this year. Well, not much else today ... 'cuz I've got to prepare to argue a legal case tomorrow morning.
Posted by Ron Gunzburger - 4.19.05 |
MONDAY OPEN THREAD. Former Nebraska Governor, former US Senator and '92 Presidential candidate Bob Kerrey(D) -- who these days serves as president of New School University in New York City -- said this weekend that he may jump into this year's race for NYC Mayor against incumbent Mike Bloomberg (R). Kerrey said that Bloomberg has not done enough to force GOP leaders in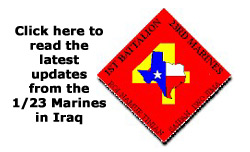 DC to block tax cuts and reductions in homeland security funding that have financially hurt the city. Kerry promised to make a decision on the race within the next few days. Several prominent Dems are already in the race. Meanwhile, in DC, US Senator Chuck Hagel (R-NE) said he may break with his party and oppose the nomination of UN Ambassador-designate John Bolton. "I have been troubled with more and more allegations, revelations, coming about [Bolton's] style, his method of operation," he told CNN. Senate Foreign Relations Committee Chair Dick Lugar (R-IN) predicted Sunday that Bolton will win narrow approval from the committee in Tuesday's vote. Embattled US House Majority Leader Tom DeLay defiantly spoke to the NRA convention this weekend. "When a man is in trouble or in a good fight, you want to have your friends around, preferably armed," said DeLay. Translation: "You liberals will take this leadership job from me when you pry it from my cold, dead hands." (Note to the humor impaired: that's a play on an old NRA slogan, not a death threat.) Veteran GOP strategist Ed Rollins -- a past political advisor to four GOP Presidents (including Reagan) -- made some interesting comments this past week. Rollins worries that his party has gotten off track, lost its philosophical rudder, is running short on leadership and talent, and is creating "a road map where Democrats can come back into the game." He says President Bush needs to drop the Social Security issue: "If he wants to make Social Security his lasting legacy, there will be no legacy." Lastly, Rollins worries that hot button issues within the GOP -- like immigration policy -- have the potential to permanently split the party. Finally ... and outside of politics ... we have our final report from Lieutenant Captain James Crabtree of the 1/23 Marines, now that they've finally returned to Texas from Iraq.
Posted by Ron Gunzburger - 4.18.05 |
FRIDAY OPEN THREAD. US Senator Trent Lott (R-MS) -- the former Senator Majority Leader -- is interested in making a return to the Senate Leadership. According to the Washington Post, Lott considers his December 2002 downfall to be have been just "a little bump in the road" and is now hoping for a return to the leadership after current Majority Leader Bill Frist (R-TN) retires from the Senate in 2006. And speaking of Lott, we heard again from his Democratic challenger next year, State Rep. Erik Fleming. Responding to criticism in the blog thread for his lengthy history of ties to neo-fascist political cult leader Lyndon LaRouche, Fleming finally distanced himself a bit from LaRouche. He now calls his 2004 endorsement of LaRouche's Presidential campaign "the worst mistake of all." Fleming also said that he promised his supporters that LaRouche and his followers "would not be involved" in his '06 Senate race and "to this date, I have kept my word."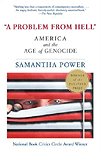 Finally, a book review of sorts. I'm reading the somber, troubling and well-researched book A Problem From Hell: America and the Age of Genocide by Samantha Power. Power, a reporter who spent several years covering the Serbian campaign of genocide against the Bosnian Muslims in the 1990s, correctly notes that "the United States had never in its history intervened to stop genocide and had in fact rarely even made a point of condemning it as it occurred." Here is a a key conclusion she notes early in the book: "Before I began exploring America's relationship with genocide, I used to refer to US policy towards Bosnia as a 'failure.' I have changed my mind. It is daunting to acknowledge, but this country's consistent policy of nonintervention in the face of genocide offers sad testimony not to a broken American political system but to one that is ruthlessly effective. The system, as it stands now, is working. No US President has ever made genocide prevention a priority, and no US President has ever suffered politically for his indifferences to its occurrence. It is thus no coincidence that genocide rages on." Power also places a lot of the blame for this on us ... the American people. She notes that "despite graphic media coverage, American policymakers, journalists, and citizens are extremely slow to muster the imagination needed to reckon evil ... It is in the realm of domestic politics that the battle to stop genocide is lost. American political leaders interpret society-wide silence as an indicator of public indifference." Before you shrug this off, think of this partial listing from the last hundred years ... the Armenian holocaust in Turkey, Stalin's liquidation of the Ukrainian kulaks, the Jewish holocaust in Nazi Europe (note: no US involovement until after Germany declared war on the US!), Pol Pot's Cambodia, Bosnia in the 1990s, Rwanda in 1994, even the ongoing genocide in Sudan ... and try to disprove her conclusions. There is a good reason why this book won the Pulitzer Prize. Shame on us.
Posted by Ron Gunzburger - 4.15.05 |
THURSDAY OPEN THREAD. In Los Angeles, the new L.A. Times poll shows that liberal challenger Antonio Villaraigosa has moved out to an 18-point lead over incumbent Mayor James Hahn. The numbers:

Villaraigosa-53%, Hahn-35%. The run-off is May 17. In Connecticut, the state legislature has approved a civil union bill for gay couples. Governor Jodi Rell (R) has said she will sign the bill into law. Interestingly, CT is the first sstate to adopt a gay civil union law entirely at the initiative of elected officials without any pressure from the courts. In related news, State Senator Paul Koering (R-MN) bucked his party leaders by voting against the proposed state constitutional amendment to ban gay marriage -- and told reporters that he was gay. Koering, who represents a rural farm district, also surprisingly said he supports the practice of having the media out closeted elected officials who do not support gay rights. "Somebody who is possibly in the closet and uses their bully pulpit or their position to bash gay people or to make gay people's lives difficult ... need to be exposed for the hypocrite that they are," said Koering. In DC, Senate Democrats succeeded in delaying the committee confirmation vote on UN Ambassador-nominee John Bolton. Dems wanted more time to win over Senator Lincoln Chafee (R-RI) to the opposition. If Chafee joins with the Dems, Bolton's nomination will fail to win approval by a 9-9 tie vote. Also, former House Speaker and possible '08 Presidential candidate Newt Gingrich (R-GA) weighed in on the swirling scandal rumors involving House Majority Leader Tom DeLay (R-TX). "DeLay's problem isn't with the Democrats; DeLay's problem is with the country," said Gingrich on Tuesday to CBS.
Posted by Ron Gunzburger - 4.14.05 |
LaROUCHE REDUX - PART 2. Three days ago we reported in our exclusive expose on the shockingly ties between veteran Congressional John Conyers (D-MI) and Trent Lott challenger State Rep. Erik Fleming (D-MS) with the rather despicable LaRouche political cult crowd. We received a a rather lengthy statement from Congressman Conyers' office which -- in the interest of fairness -- we reprint below (edited for length):
I understand that you are very busy and I do not want any more time to elapse while your "exclusive" remains unrebutted. Allow me to start at the end of the piece, because it is presented as the beginning of the story. You wrote: "This wasn't Conyers' first interaction with the LaRouche group, but it is his most overt move. Back in December 2004, Conyers invited LaRouche's group to present political testimony of alleged GOP voter suppression before an unofficial panel he chaired -- and LaRouche in return praised Conyers for doing so. 'John Conyers has been playing a key role, and naturally, I'm fully supporting what he's up to,' said LaRouche." This is categorically false, it is a smear, and I hope you retract it.

Conyers never invited LaRouche's group to present testimony during his hearings on the disenfranchisement in Ohio's 2004 Presidential election, nor did anyone associated with LaRouche present such testimony. In fact, LaRouche supporters called Conyers's House Judiciary Committee Staff, requested to testify and were rebuffed. ... No one associated with LaRouche was a witness. No one. Unfortunately, you just took the LaRouche supporters word for this contention. The confusion may be as a result of the following: at the end of the hearing in Washington on voting issues in the 2004 Presidential election, Mr. Conyers invited anyone in the audience to come to a town-hall style open-microphone and provide their input. Neither Mr. Conyers or his staff knew who was in the audience or did any kind of pre-screening of the questions. Several LaRouche supporters were scattered among the questioners (though they did far more speech making than questioning). All of us would concede this segment seriously detracted from the hearing, thanks in no small part to the LaRouche supporters who attempted to monopolize and disrupt the discussion, and was a mistake. At no point did Mr. Conyers endorse, favorably comment upon, or otherwise express agreement with what they said. In fact, he cut them off in several instances. To get the LaRouche supporters and others who had more valuable (but longer) input to cease the lengthy commentary, either Mr. Conyers (or his staff) advised them ... that there was an open record, meaning any member of the public could submit testimony or other matters for the record. The LaRouche supporters, along with Senator John Kerry and many others, submitted testimony for the record. No editorial comment was made at the time, but it is fair to say that the LaRouche testimony added nothing to the record, but -- as promised -- it was submitted and remains there.

Second, the speech you reported -- which I acknowledge is central to your story -- did, in fact, occur. You are right to ask questions about it, but I wish you had asked them of Mr. Conyers prior to running your piece. Allow me to present some context. Mr. Conyers has held several town hall meetings in his district, and several recently on the issue of social security. They are open to any member of the public that walks in. During these town hall meetings, LaRouche supporters behaved in a similar fashion as they behaved at the Ohio hearings, acting generally disruptive and -- rather than engaging in a debate on policy -- giving lengthy speeches about LaRouche economic theory. After this had gone on for some time, Mr. Conyers asked them to stop disrupting his meetings, and to have their own meetings on social security. They said they would have such a meeting, if Conyers attended. They organized the meeting and invited him. At the time he accepted this invitation, he had never heard of the LaRouche quotes you linked on your original piece, nor had any other Member of his staff. We were vaguely aware, from the conduct at the town hall meanings, that they were a large group of activists with some highly unorthodox thinking on public policy issues. Not one of them, however, had ever espoused any bigoted thinking to Mr. Conyers or his staff. Speaking for his staff (who should vet these invitations), I can only say we had unfortunately not devoted 30 seconds to thinking about Mr. LaRouche.

Mr. Conyers then gave a speech before the LaRouche supporters at what was billed as a meeting in opposition to social security privitization. As you pointed out in your email to us, he used the phrase "Bretton Woods" agreement, which I gather is a favorite of Mr. LaRouche and his supporters, in his speech. To Mr. Conyers and his staff, Bretton Woods is a part of ths history of FDR and we, frankly, have no idea what Mr. LaRouche is talking about when he discusses it. And that is exactly what Mr. Conyers said:

"I'm surprised that you're even growing your numbers -- and I think that you are. But the fact of the matter is, is that my view of American politics, is that, people do not move on political theories. I would daresay that maybe-well, there are only a few people that have any idea that there is a Bretton Woods, there was a Bretton Woods monetary system, much less, why it was superior." Then, he proceeded to implore them to take on mainstream democratic issues."

After your initial post, we received other press inquiries from reporters who had read your reporting. After finding your post, we went to your suggested links and pulled up the LaRouche quotes that were, to say the least, antisemitic and racist. We brought them to Mr. Conyers attention. He was shocked and surprised. On his behalf: he unequivocally condemns these statements, and he will not speak before any group he knows to be associated with LaRouche unless they renounce these views. If he knew about these sickening quotes, he would not have spoken before the group. That is intended to be categorical. If you feel there is an wiggle room in it, I would welcome the opportunity to make it more clear.

Thank you for the opportunity to respond.
It was bad judgment by Congressman Conyers -- or his staff -- to have been a speaker at a LaRouche event. Still, based upon this statement, he seems contrite. Further -- unlike Rep. Fleming -- Conyers unambiguously denounced LaRouche and severed any ties to LaRouche groups. For that, we are appreciative.
Posted by Ron Gunzburger - 4.14.05 |
WEDNESDAY OPEN THREAD. Here's what Congressman Dana Rohrabacher (R-CA) had to say about his colleague Chris Shays' (R-CT) call on embattled House Majority Leader Tom DeLay to quit his leadership post: "You've got jerks like Chris Shays who get notoriety by being disloyal to their fellow Republicans." In other news, Al Sharpton (D-NY) said his 2004 Presidential campaign did not violate campaign finance laws, despite published reports alleging that he is the target of a federal criminal investigation relating to his fundraising activities. In New Jersey, the filing deadline closed for the gubernatorial primary. Click here to view the list of 10 candidates who qualified for the ballot. US Senator Jon Corzine is a safe bet to win the Dem primary over his two minor opponents. On the GOP side, '02 US Senate nominee Doug Forrester and '01 Gov nominee Bret Schundler are the frontrunners. Finally (and to completely plagiarize of great one-liner once uttered by the late, uber-right Congressman John Schmitz): I don't object to Defense Secretary Don Rumsfeld going to Iraq -- I only object to him coming back.
Posted by Ron Gunzburger - 4.13.05 |
LaROUCHE REDUX - PART 1. Two days ago we reported in our exclusive expose on the shockingly close ties between veteran Congressional John Conyers (D-MI) and Trent Lott challenger State Rep. Erik Fleming (D-MS) with the rather despicable LaRouche political cult crowd. Today, we received a note from Representative Fleming which -- in the interest of fairness -- we reprint below:
Someone once said all is fair in love and war. Politics will classify as both. In this particular battle, I have been falsely accused of being put into the race for the United States Senate by Lyndon LaRouche. Hell, I don't even know if they know I am running, I know I didn't tell them.

In all fairness, let's start with the truths. In the past, I have attended LaRouche events, as have several of my legislative colleagues. I have actively participated in causes with LaRouche, like fighting the closing of DC General Hospital and stopping the country of Mexico from selling their natural gas and oil rights to Enron. I have even given a glowing endorsement for his candidacy for President of the United States.

What I have not done is become a flunkie to him or any other person in the political landscape. Since you do not know me at all, you can take this for what it is worth: I am my own man when it comes to making political decisions, especially one of the magnitude of taking on such a GOP standard bearer as Trent Lott.

According to the bloggers on your site, it is apparent that you and I are on the same team. As Democrats, we understand what is going in Washington and desire a change. I have offered myself as a candidate to make that change happen. My struggle now is to convince you and other Democrats that it is a battle worth fighting and trusting me to be the man to lead that charge in Mississippi.

At this point in the conversation, it is not about LaRouche anymore, but about my character and integrity. I believe it is unfair to narrowly confine me in such a way without having any true knowledge of my history or my personality. An interview to challenge my views and past associations would have been nice. As a former journalist, I believe I should have been afforded that courtesy. I invite you to my two web sites: www.erikfleming.org and www.fleming2006.org to get at least a better picture of who I am and what I have stood for. Go to the jacksonfreepress.com, blackmississippi.com, or blackcommentator.com to see what I have written on since I have been a member of the Mississippi Legislature. Then, I believe, you will get a more complete picture.

I have been a Democratic activist since I was old enough to understand politics. During my 22 years in Mississippi, I have the distinction of holding numerous leadership positions in the Democratic Party, from the local, state and national levels. I now have the honor of serving the people of the 72nd House District for my seventh year. It is obvious that the people of my home state have some trust and faith in my character, which in the long run is all that really matters.

Was it smart politically to have been affiliated with LaRouche? Probably not. But sometimes, when you are in the trenches, and the bullets start flying, the guy shooting in the same direction as you is your friend for the moment. Will it hurt me in the campaign? Probably, especially when fellow Democrats seem more than willing to sabotage and defame you before the campaign hits the ground running. In a truly fair and just world, I believe people could see with open eyes what has been going on with me and what is in my heart. Alas, that is not the case, so here I am defending myself to Democrats. And so it begins.

I hope that you will understand that I have not taken offense to your column, just an exception. I am trying my best to defeat Trent Lott for the US Senate. It is my prayer that once you find out what I am really about, you will join me, in your own way, in that effort. Thank you for allowing me this opportunity for rebuttal. Hopefully this will be the start of a more positive dialogue. Take care. May God continue to bless you, be with you, and keep you in his favor always.

Sincerely,
The Honorable Erik R. Fleming
Member, Mississippi House of Representatives, District 72
My take: Fleming may well be sincere here -- but go back and re-read his second paragraph a few more times. Can't we find a less flawed candidate to field against Trent Lott? Also, we received a testy note on Tuesday from a Conyers staffer. I've invited Congressman Conyers to send us his explanation, too. When (if) I receive it, you'll read it here in "LaRouche Redux - Part 2."
Posted by Ron Gunzburger - 4.13.05 |
TUESDAY OPEN THREAD. ONE. US Senator Rick Santorum (R-PA), according to the Philadelphia Daily News, used his trip to Florida last month to "pray" with the family of Terry Schiavo and to also raise $250,000 for his own re-election campaign. Far be it from me to suggest that Santorum was attempting to politicize the Schiavo family tragedy for his personal political gain. (Wait, wasn't that one of the talking points in the infamous memo from US Senator Mel Martinez' office?) TWO. UN Ambassador nominee John Bolton said he believes the only nation that should be entitled to a permanent seat on UN Security Council is the US.

With Bolton's apparent immense disdain for the United Nations, in and of itself, why in the world does he even want to serve there? The only more inappropriate choice would be one of those loony "black helicopter" crowd folks who think everything is a UN "new world order" conspiracy to create a one-world Satanic government. THREE. It is looking more and more likely that US Senator Kay Bailey Hutchison (R) has decided to challenge Governor Rick Perry for re-election next year in his GOP primary. FOUR. Except for National Journal's Hotline, n-o-b-o-d-y in the blogoshophere or in the mainstream media have reported on our exclusive expose yesterday on the shockingly close ties between veteran Congressional John Conyers (D-MI) and Trent Lott challenger State Rep. Erik Fleming (D-MS) and their close friendship with the rather despicable LaRouche political cult crowd. Please help us spread the word on this to as many websites as possible!! FIVE: According to a new Sienna College poll, New York Governor George Pataki's (R) polling numbers have climbed from the level of hopeless last month to the merely pathetic this month. The new numbers: Attorney General Eliot Spitzer (D) - 48%, Pataki - 34%. As bad as that may sound for the three-term incumbent, that represents a nine-point improvement from last month's even more lopsided totals. SIX. I know he just announced on Monday that he's getting "amicably divorced," but have I mentioned lately that I'm still strongly supporting US Senator Russ Feingold (D-WI) for President in 2008? If you want to see why I think Russ is best for us, just click here. This guy has a lengthy record of standing up for our Democratic core values.
Posted by Ron Gunzburger - 4.12.05 |
POLITICS1 EXCLUSIVE: THE "LaROUCHIES" ARE BACK ... AND THEY NOW INCLUDE TRENT LOTT'S '06 DEM OPPONENT AND A SENIOR MEMBER OF CONGRESS. Yes, I know I planned not to do much original reporting during this '05 "semi-hiatus" from more serious daily reporting ... but I accidentally stumbled across a decent news story ... so consider this a hiatus from my hiatus. Last year I banged the drum rather incessantly (with the help of John Gorenfeld) about the appalling members of Congress who participated in a bizarre religious ceremony in a federal building that literally crowned cult leader and convicted felon Sun Myung Moon as the returned messiah. Well, I've got another good one for you about cult involvement with some mainstream politicians. Only, instead of the Moonies, this one is about the equally scary LaRouchies:
Here's some background for those who are unfamiliar with gadfly politician Lyndon LaRouche. A frequent candidate and purported political cult leader, the octogenarian LaRouche was back for an eighth Presidential run in 2004. As in the past, he appeared on several state primary ballots (typical result: NH - 10th place - 90 votes). LaRouche, a college drop-out and self-described "world's leading economist," weaves a dizzying web of conspiracy theories -- cloaked in a swirl of historic truths and mistruths -- usually implicating Queen Elizabeth, British bankers, the Jesuits, the Trilateral Commission, drug cartels, environmentalists, Jane Fonda, Ted Kennedy, George HW Bush, George W Bush, the CIA and FBI, Osama bin Laden, gays, Israel, the Clintons, Margaret Thatcher and many others. He started his career as a Trotskyist political organizer in the Socialist Workers Party in the 1960s, formed the now-defunct and ultra right-wing US Labor Party in the early 1970s after a violent break from the SWP ... before finally shifting his entire neo-fascist network into the Democratic Party by 1979. LaRouche was convicted and imprisoned for five years on felony fraud charges in the late 1980s related to the fundraising activities of his political organization -- although his supporters maintain he was a political prisoner unfairly prosecuted by vindictive federal government agents. LaRouche's old nemesis, the Anti Defamation League (ADL), has published various booklets over the years that identify LaRouche as anti-Semitic. LaRouche strongly denies he is anti-Semitic and notes that numerous Jewish individuals are leaders in his organization. He also strongly denies the "cult" allegations. In 2000, LaRouche once passed the required 15% threshold needed to win delegates in the late-season Arkansas primary as Gore's only remaining active opponent (he won 22%) -- but the DNC refused to award LaRouche any delegates because they ruled that he was "not a real Democrat." LaRouche sued the DNC to claim his delegates. However, the federal courts ruled that the Democratic Party had the legal right to deny awarding any delegates to LaRouche, as he was not an "authentic" Democratic candidate because of his radical fringe views. The DNC also notes that LaRouche -- as a convicted felon -- is not a registered Democrat (nor even a registered voter) and is also not eligible under party rules to be the nominee for that reason. For that same reason, party leaders excluded him from the 2004 primary debates -- even though he qualified for federal matching funds and raised millions more than a few of the folks who were allowed onto the debate stage. The extensive LaRouche network includes numerous political organizations and pseudo-think tank/propaganda groups around the globe, "LaRouche Youth Cadre Schools," very active publishing houses, and more.

That was then ... and here is how all this ties in to current political events. On Friday, Mississippi State Rep. Erik Fleming (D) announced his candidacy in 2006 against incumbent US Senator Trent Lott (R). "It is my hope that my candidacy will offer a viable option for those citizens who feel that their concerns are not being met, let alone heard," said Fleming in his written statement. At this point, Fleming is Lott's only Democratic challenger -- and, with Lott looking like a safe bet to win next year, Fleming may remain his only real challenger. Just in case you held out the slimmest glimmer of hope that Fleming could just maybe, kinda, pull off a longshot upset ... did I mention that Fleming is also one of those LaRouche crazies? It's true! He goes on LaRouche sponsored junkets and is regularly featured on various LaRouche websites around the globe. Also check out this page from Lyndon LaRouche's 2004 Presidential campaign site: Fleming introduced candidate LaRouche at a campaign rally, described himself there as "involved with Lyn's movement" for many years, praised LaRouche's brief 1986 hostile takeover of the Illinois Democratic Party, and endorsed the convicted felon as "the most intelligent, most capable person, who can be President of the United States ... the Honorable Lyndon H. LaRouche." He also was one of the signatories of a letter demanding in 2003 that LaRouche be included in the Presidential candidate debates. (FYI: Former US Surgeon General Jocelyn Elders and several other prominent black political leaders also signed the same letter.)

Congressman John Conyers (D-MI) -- the ranking Democrat on the House Judiciary Committee and Dean of the Congressional Black Caucus -- is also now consorting with LaRouche. On March 23, Conyers was the featured speaker at an event in Detroit sponsored by the LaRouche Political Action Committee (LPAC). Conyers told the audience that he wanted to help them "take these [LaRouche] arguments, the book [LaRouche's Draft Democratic Party Platform], the weekly newsletter, and let's get it out into the debate ... what I would like to do with you, is to begin to debate these issues. I know that they're taken as gospel. But, unless they can stand the test of debate, they're just a great view held by a number of people, who believe one thing. But that's not going to sell it. And so, what I want to do, is, extend the discussion: What we need is discussions about this and where [the Democratic Party is] and where are we going." Others who appeared on the panel with Conyers included the Midwest LPAC coordinator and a leader of the LaRouche Youth Movement. The LaRouchies are already using the Conyers appearance for propaganda purposes to yet again to attempt establishing their legitimacy. They've reprinted it on various websites they control. This wasn't Conyers' first interaction with the LaRouche group, but it is his most overt move. Back in December 2004, Conyers invited LaRouche's group to present political testimony of alleged GOP voter suppression before an unofficial panel he chaired -- and LaRouche in return praised Conyers for doing so. "John Conyers has been playing a key role, and naturally, I'm fully supporting what he's up to," said LaRouche. Read these odious LaRouche comments from over the years (or read more here) and then ask yourself: Is it appropriate for any Democratic officials to attend LaRouche-sponsored events? I think the answer is pretty clear. Perhaps it is time for Congressman Conyers -- after serving 41 years in the House -- to consider retiring in 2006.
So, what do you think of all this?
Posted by Ron Gunzburger - 4.11.05 |
FRIDAY OPEN THREAD. Former Congressman JC Watts says his upcoming NH trip should not be viewed as an interest in the '08 Presidential race. Watts says he doesn't plan to run for office again. Also, The Hill reports that Congressman Harold Ford Jr.'s (D-TN) internal polling numbers are so discouraging of his chances in the general election that he may pass on the open US Senate race and instead seek re-election next year. Finally, a message to a handfull of bloggers who repeatedly insist on posting blatantly obnoxious, uncivil or inappropriate off-topic comments: If it continues, I may simply remove the blog commenting feature.
Posted by Ron Gunzburger - 4.8.05 |
THURSDAY

OPEN THREAD. Troubles are growing for US House Majority Leader Tom DeLay (R-TX). He's still dealing with the ongoing state criminal grand jury probe back home ... he's under assault for potential ethics problems in DC ... the Washington Post reported that DeLay accepted a six-day all expense paid trip to Moscow from a shadowy Russian firm ... and now the New York Times reported that he used his PAC to funnel over $500,000 of contributor dollars to his wife and kid for unspecified "fees" or "payroll." With even his GOP colleagues starting to be openly critical of DeLay, it seems only a matter of time (maybe a year more at most) until they force him to step aside from his leadership role to avoid embarrassment to the party. In other news, it is pretty clear now that former NYC Mayor Rudy Giuliani (R) is likely to pass on the '06 races for Governor and US Senate in his homestate. South Carolina Governor Mark Sanford (R) told the Orangeburg Times & Democrat that he will "absolutely not" be a candidate for President in 2008, despite a draft movement supporting him. A new Quinnipiac University poll shows that Governor Jodi Rell (R-CT) holds a healthy lead over any of her likely Democratic foes -- including US Senator Chris Dodd.
Posted by Ron Gunzburger - 4.7.05 |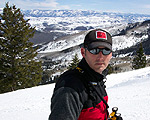 WEDNESDAY OPEN THREAD. Okay, y'all, I'm back from skiing Deer Valley, The Canyons and Snowbasin in Utah ... and the mountain conditions were sweet! My week of cold turkey withdrawal from news, politics, work, etc., was pretty nice, too. You've gotta love the local news in a ski town. On Sunday morning, the top story was a recap of Saturday's pond skimming contest at The Canyons (yup, I was there, but not as a competitor) ... and then a recap of the end of season Reggae Fest party (yup, there too) and third was a story about the Pope dying. And -- while you probably couldn't imagine some humor in a papal death story -- there was. As one of the two sweater-clad news girls reported that Pope John Paul II's body would be on display for mourners for 21 hours a day ... the other news girl insipidly chirped in that "the other three hours are probably for vacuuming or whatever." But, now I'm back in real world and will start catching up on my hundreds of emails, updates, etc. So, until I catch up, have at it with the comments about anything and everything political.
Posted by Ron Gunzburger - 4.6.05 |