BLOG ARCHIVE: JANUARY 1-31, 2009.
STEELE ELECTED RNC CHAIR.
RNC. Former

Maryland Lieutenant Governor Michael Steele made history on Friday when he was elected Republican National Chairman -- the first black to ever hold the top RNC post. Steele was elected over South Carolina State Chairman Katon Dawson by a 91-77 vote on the sixth ballot. Incumbent RNC Chair Mike Duncan placed a weak first place on the first ballot, followed closely by Steele. By the second ballot, Steele had tied Duncan. When Steele finished ahead of Duncan on the third ballot, Duncan withdrew from the contest. Although Duncan made no endorsement, most of the supporters then jumped to Dawson -- giving him a 62-60 lead over Steele on the fourth ballot. At that point former Ohio Secretary of State Ken Blackwell unexpectedly withdrew and endorsed Steele. Blackwell had previously said he didn't believe Steele was sufficiently conservative to lead the party. However, Blackwell said he decided to back Steele in the belief he would broaden the party's appeal. Dawson, by contrast, is a traditional white, Southern, social conservative. Michigan Chair Saul Anuzis quit after the fifth ballot, without making an endorsement. However, that paved the way for Steele's victory. "My congratulations to Michael Steele on his election as Chairman of the Republican National Committee. Together, we have the honor of leading our respective parties during one of the most important periods in our country's history," said DNC Chairman Tim Kaine in a written statement. In related news, MSNBC show host Chris Matthews said Friday on Hardball that he voted for Steele in his failed 2006 US Senate race in Maryland.
Daily Report by Vin Gopal - Email Vin - Facebook Vin - 01.31.09 | Permalink |
BLAGO IS OUT; OBAMA CONSIDERS SEN GREGG FOR COMMERCE; RNC CHAIR VOTE IS FRIDAY; CT MAYOR INDICTED; PREZ BACKS STEELERS.
ILLINOIS.

The Illinois Senate removed Governor Rod Blagojevich (D) from office on Thursday by a 59-0 vote. Blagojevich -- after boycotting the four-day trial -- appeared at the end to give his own closing statement. He said he expected the outcome, saying later "the fix was in" and he expected his removal since December. Blagojoevich said he'll prove his "innocence" in his upcoming federal trial, and said he was proud of his record in public office. Lieutenant Governor Pat Quinn (D) was sworn in as Governor minutes after the Senate vote. Blagojevich offered both advice for and a dig at Quinn during his sidewalk press conference outside his home: "I'd tell him don't raise taxes -- but he'll raise taxes."
OBAMA CABINET. US Senator Judd Gregg (R-NH) -- a respected Capitol Hill leader on foreign trade issues -- is reportedly one of two top candidates to become the next Commerce Secretary. Gregg has announced he plans to seek re-election next year, but made his more recent statements on his 2010 intent more ambiguous. Republican leaders are worried that if Gregg is appointed, Governor John Lynch (D) would certainly appoint a Democrat to fill the vacancy. The NH seat -- plus the likely eventual seating of Minnesota's Al Franken (D) -- would bring Senate Democrats to the magic number of 60 needed to cut-off any GOP filibusters. Republican leaders urgently want to convince Gregg to withdraw his name from consideration for the Cabinet post. In other administration news, the AP reports that Harvard professor Samantha Power -- who came to fame last year for calling Hillary Clinton a "monster" -- has accepted a senior foreign policy job in the White House. Although Power will be working directly for the President, she will also deal with Secretary of State Clinton.
RNC. The election for Republican National Chairman ends Friday -- with a winner to be selected after what is expected to be several rounds of balloting. Incumbent Chairman Mike Duncan -- a Bush loyalist -- appears to be a slight favorite to win. Duncan is expected to place first on the first ballot. South Carolina Republican Chair Katon Dawson and former Maryland Lieutenant Governor Michael Steele are believed to be in a virtual tie for second place. The only certainty appears to be that former Mike Huckabee campaign manager Chip Saltsman will finish a very distant last on the first ballot and become the first of the six hopefuls to be eliminated.
CONNECTICUT. Hartford Mayor Eddie Perez (D), a former gang leader who turned his life around to become the powerful mayor of Connecticut's largest city, surrendered himself to police on bribery charges on Wednesday. Perez changed the city charter to give himself an enormous amount of power. According to the criminal charges, Perez had a contractor do work on his home for free. The contractor said he did the work on Perez's house because he was afraid he would have been shut out of getting city contracts had he not done so.
NFL. In a major "endorsement," President Barack Obama is supporting the Pittsburgh Steelers' in this weekend's Super Bowl game over the Arizona Cardinals. Vice President Joe Biden -- who likes to remind audiences he originally came from industrial Scranton, Pennsylvania -- agreed with the endorsement and said he is also backing the Steelers.
Daily Report by Ron Gunzburger & Vin Gopal - Email Vin - Facebook Vin - 01.30.09 | Permalink |
OBAMA STIMULUS PACKAGE PASSES HOUSE ON PARTY LINE VOTE; MORAN LANDS BIG ENDORSEMENT IN VA GOV RACE; TWO MORE BAIL IN FLORIDA; GALLUP SAYS GOP BASE SHRINKING.
ECONOMY. The US House passed the

Obama stimulus package along party lines. Despite heavy lobbying from the White House -- including a personal appearance Tuesday by the President at the House Republican Caucus meeting -- not a single House Republican voted in support of the legislation. Congressman Jeff Flake (R-AZ) was one of several GOP members who blogged a comment via Twitter on the Obama-GOP meeting: "Good salesman, bad product." It will next go to a vote in the US Senate next week.
VIRGINIA. Former State House Democratic Caucus Chair Brian Moran (D) picked up a major endorsement on Wednesday, earning the backing of Richmond Mayor Dwight Jones (D). Jones pointedly noted he is not backing former DNC Chair Terry McAuliffe because of his lack of Virginia roots. Both Moran and State Senator Creigh Deeds have scored some key Virginia endorsements in recent weeks. By contrast, McAuliffe's strategy relies on aggressive fundraising to dominate the TV airwaves. Reliable sources in Virginia tell Politics1 that neither President Obama nor term-limited Governor Tim Kaine will make any primary endorsement. The primary winner will face Attorney General Bob McDonnell (R) in the general election.
FLORIDA. Attorney General Bill McCollum (R) and Congressman Allen Boyd (D) both announced on Wednesday that they will not seek the open US Senate seat next year. Both men, instead, said they will run for reelection in 2010. McCollum held the door open a bit, however, saying this he will seek re-election "barring unforeseen circumstances." Translation: If Governor Charlie Crist jumps into the US Senate race, McCollum may run for Governor.
GALLUP POLL. New analysis by Gallup shows that the country is trending more towards the Democratic Party. Gallup's yearlong analysis shows that the increase in minority voting (including an increase in younger people and women voting every year) show that there are only five states that are either remaining Republican or trending Republican (as per voter identification and voter trending statistics). They are Idaho, Wyoming, Utah, Alaska and Nebraska. Detailed analysis also shows that Arizona is the state trending the most Democratic (John McCain only won his home state of Arizona with 54%). Democrats turned 9 states Blue in the 2008 election cycle. In addition, Democrats strengthened in several states where they had double digit wins. They are Pennsylvania (11 points), Nevada (12 points), New Mexico (15 points) and Michigan (16 points). Iowa, Colorado and New Hampshire were all won by 9 points. Democrats also won Florida, Ohio, North Carolina, Virginia, Indiana and Colorado – all just recently known GOP strongholds that have been trending Democratic every year and continue to trend Democrat. Even more in Democratic favor, states which Democrats usually get crushed in showed high numbers in 2008. Democrats got over 45% of the vote in Georgia, South Carolina, Missouri, South Dakota, North Dakota, Montana and Arizona. The Gallup analysis, which included detailed interviews with over 350,000 people around the country, show that Democrats have a strong advantage going into the 2010 election cycle. Note that this analysis was done among voter identification, voter registration and voter trends, not by trend in public policy. Republicans will be playing defense in 2010, trying to defend open seats in Missouri, Florida and Ohio. They also have to defend Republican seats in Alaska, Georgia, Kentucky, Louisiana, New Hampshire, North Carolina, Pennsylvania and South Dakota. Democrats will be on the offense as their only serious seats to defend are in Colorado and Nevada, both states that voted Democratic in 2008 by big numbers. Meanwhile, CNN reports that 46% of those questioned in a Diageo/Hotline survey released Wednesday say they would support the generic Democrat in the 2010 elections for the House of Representatives, with 22% backing the generic Republican candidate. That matches a CNN/Opinion Research Corporation poll conducted two weeks ago that found that 56% of those questioned think the country would be better off if Congress was run by Democrats. That compares to just 31% who said the country would be better off if Republicans ran Congress. Despite all these statistics, Democrats and the White House have staked their immediate future on the success of the stimulus package. Even though statistics show that the country is trending more Democratic, the 2010 elections may be determined largely on the success or failure of the stimulus package.
Daily Report by Vin Gopal - Email Vin - Facebook Vin - 01.29.09 | Permalink |
PALIN LAUNCHES FEDERAL LEADERSHIP PAC; NY GOP TAPS CD-20 NOMINEE; COLO GOP LOSES ANOTHER US SENATE CANDIDATE.
P2012.

Alaska Governor Sarah Palin (R) -- the '08 VP nominee -- is clearly laying the groundwork for a possible run for the 2012 Presidential nomination. On Tuesday she launched SarahPAC, a federal fundraising organization based in the DC area. The official mission statement says the PAC is "dedicated to building America's future, supporting fresh ideas and candidates who share our vision for reform and innovation." [Ron's comments: Presumably one of those "fresh ideas" -- from looking at her new logo -- involves relocating Alaska to somewhere in the middle of the Lower-48. Actually, I would guess the reason Alaska is moved and overlayed to scale is to emphasize that Palin has been the Governor of a really, really big state -- and is way bigger in size than all those puny-sized states like Arkansas (Huckabee), Massachusetts (Romney), Indiana (Daniels), Mississippi (Barbour), Florida (Crist), Minnesota (Pawlenty) and South Carolina (Sanford) that each have more residents than Alaska.]
NEW YORK. Republican Party leaders have tapped State Assembly Minority Leader Jim Tedisco to be the GOP nominee Congress in the 20th District. The seat is vacant due to the elevation last week of new US Senator Kirsten Gillibrand (D). Governor David Paterson (D) has yet to name a date for the CD-20 special election, and district Democrats have yet to name their nominee. Tedisco lives outside the district, but his Assembly district includes part of CD-20 and he is well-known in the area. GOP leaders believe Tedisco is the strongest candidate to recapture this swing seat they lost in 2006. Democrats interested in the nomination include Gillibrand aide Mike Russo, Saratoga County Democratic Chair Larry Bulman, Coxsackie Town Supervisor Alex Betke and attorney Carol Schrager.
COLORADO. Republicans on Tuesday lost another possible challenger to newly appointed US Senator Michael Bennet (D). Former Congressman Scott McInnis (R) said he will not run in the special election next year. Instead, McInnis said he's thinking about running against Governor Bill Ritter (D).
Daily Report by Vin Gopal - Email Vin - Facebook Vin - 01.28.09 | Permalink |
GEITHNER CONFIRMED; CONYERS SUBPOENAS ROVE; MONGIARDO SEEKS BUNNING REMATCH; GOP LOSES TOP CHALLENGER TO COLO SEN BENNET.
OBAMA ADMINISTRATION. Tim Geithner was confirmed by the US Senate on Monday evening to become the new Treasury Secretary. The vote was 60-34. Less than an hour later, President Obama attended a swearing-in ceremony for Geithner at the Treasury Department. The President emphasized he wanted Geithner to immediately take office because he was needed to steer a new recovery plan to stabilize the battered US economy.

KENTUCKY. Lieutenant Governor Dan Mongiardo (D) announced Monday he will seek a rematch next year against US Senator Jim Bunning (R). "Dr. Dan" Mongiardo, a surgeon, narrowly lost to the Bunning in 2004. Bunning has posted lackluster fundraising numbers to date, indicating possible political weakness. Other Democrats looking at the race include Attorney General Jack Conway, State Auditor Crit Luallen, Congressman Ben Chandler and wealthy businessman Bruce Lunsford. Luallen has already stated she will not run if Conway enters the race.
BUSH REDUX. US House Judiciary Chairman John Conyers (D-MI) has subpoenaed former White House Deputy Chief of Staff Karl Rove related to an investigation of political wrongdoing by the Bush Administration. "I have said many times that I will carry this investigation forward to its conclusion, whether in Congress or in court, and today's action is an important step along the way. Change has come to Washington, and I hope Karl Rove is ready for it. After two years of stonewalling, it's time for him to talk," said Conyers. The committee seeks to review Rove's alleged involvement of the federal prosecution of former Alabama Governor Don Siegelman during his political comeback campaign and the 2006 firing of US Attorneys, to determine if it the Justice Department moves were improperly driven by a political agenda from the White House.
COLORADO. Republicans on Monday lost their highest-profile candidate to take on newly appointed US Senator Michael Bennet (D) in 2010. Attorney General John Suthers -- the only Republican to currently hold statewide elective office in Colorado -- said he will run for re-election next year. Suthers was at the top of the NRSC's list of candidates to take on Bennet, while others had hopes he would challenge Governor Bill Ritter (D) next year. With Suthers out of the Senate race, other Republicans looking at the contest include former Congressmen Bob Beauprez and Scott McInnis, former US Attorney Troy Eid, and radio talk show host Dan Caplis. Beauprez is also looking at the gubernatorial contest. Former Congressman Tom Tancredo (R) -- a vocal anti-immigration activist -- has already announced his intent to run for Governor.
Daily Report by Vin Gopal - Email Vin - Facebook Vin - 01.27.09 | Permalink |
FEINGOLD WANTS TO REQUIRE US SEN SPECIAL ELECTIONS; BLAGO SAYS REMOVAL TRIAL IS FIXED; RUDY CROWNS KING; PORTLAND MAYOR INVOLVED IN INTERN SEX SCANDAL.

US SENATE. US Senator Russ Feingold (D-WI) is tired of the controversies surrounding US Senate appointments, first in Illinois and now in New York. "The controversies surrounding some of the recent gubernatorial appointments to vacant Senate seats make it painfully clear that such appointments are an anachronism that must end," he said in a press release. Feingold has announced he will introduce a constitutional amendment next week to take this appointment power away from Governors. Instead, Feingold's proposed amendment would require special elections to fill all US Senate vacancies -- as the Constitution currently requires for all US House vacancies. Wisconsin law -- Feingold's home state -- already requires a special election to fill any US Senate vacancy.
ILLINOIS. Asked to describe Governor Rod Blagojevich (D-IL), Chicago Mayor Richard Daley (D) used the word "cuckoo." Blagojevich is now refusing to attend his own impeachment trial, calling the trial "fixed" and a "foregone conclusion." This comes after the news that lead defense attorney Ed Genson resigned on Friday. "I never require a client to do what I say but I do require them to at least listen to what I say. … I wish the Governor good luck and godspeed," stated Genson. Meanwhile, Blagojevich is about to make the round on national TV this week, including an appearances on Good Morning America, The View and Larry King Live. Blagojevich said the Illinois Senate's removal trial is a joke as the procedural rules adopted prohibit any witness from testifying if that person is likely to be called to testify in the future federal corruption trial on the same charges. Blagojevich said that rule prohibits him from calling any defense witnesses, cross-examining any prosecution witnesses, or even from testifying on his own behalf.

NEW YORK. Former New York City Mayor Rudy Guiliani (R) has endorsed Congressman Peter King (R) for the US Senate next year. Giuliani is considering making a run for Governor next year, and believes King would make a good runningmate on a potential state GOP ticket. King has not formally entered the Senate race, but is expected tol do so shortly. Newly appointed US Senator Kirstren Gillibrand (D) is also likely to face a primary challenge. Congresswoman Carolyn McCarthy, Manhattan Borough President Scott Stringer and actress/cancer treatment activist Fran Drescher are possible primary challengers for the US Senate seat. Meanwhile, in other NY political news, recently retired State Senate Majority Leader Joe Bruno (R) is fighting corruption charges. A federal grand jury indicted Bruno on felony corruption charges Friday, charging that he used his elected position to extract $3.2 million in private consulting fees from clients who attained to use his influence. The 79-year-old served as the Interim Lieutenant Governor last year after Governor Eliot Spitzer (D) resigned and then-Lieutenant Governor David Paterson moved-up to the governorship.
OREGON. Portland Mayor Sam Adams (D) is in the midst of sex scandal, with some of his former allies calling on him to resign. Adams -- who is 45 and openly gay -- now admits he had a sexual relationship with former intern Beau Breedlove. The intern was 17 when he went to work for Adams, but the two men both say they did not have sexual relations until the intern was 18. Breedlove said the only thing that happened when he was underage was that the two men kissed on two separate occasions. However, Adams admits he initially told Breedlove to lie about the relationship to avoid the rumors hurting his mayoral campaign last year -- and that he lied himself in response to the early inquiries about the relationship. Breedlove told reporters the two men did not have sex until he was 18 and that he was a willing participant. "I do not see any relationship that I ever had with Sam as me being taken advantage of. I do not feel like I was ever a victim," said Breedlove. Despite widespread calls on Adams to resign -- including an editorial in local gay newspaper -- Adams vowed Sunday he intends to return to office this week and will not resign. "Tomorrow, I go back [to] work as your Mayor. I know I have let you down and made mistakes. I ask your forgiveness," said Adams, who was just sworn-in as Mayor on January 1. A crowd of several hundred rallied in support of Adams on Sunday in Portland.
Daily Report by Vin Gopal - Email Vin - Facebook Vin - 01.26.09 | Permalink |
GILLIBRAND GETS SENATE SEAT; GOOD NEWS FOR SEN SPECTER; NJ GOV RACE GETS MORE CROWDED.
NEW YORK. As we initially reported yesterday, Governor David Paterson (D) named two-term Congresswoman Kirsten Gillibrand (D) to fill Hillary Clinton's vacant US Senate seat. At age 42, she will be the youngest member of the current US Senate. Two prominent Democrats -- Congresswoman Carolyn McCarthy and Manhattan Borough President Scott Stringer -- both said Friday they are exploring primary challenges against Gillibrand. McCarthy, who supports strick gun control legislation, is irate over Gillibrand's 100% approval rating from the NRA on gun issues. While progressives are upset over the selection of the Blue Dog centrist Gillibrand, the new Senator does hold some rather progressive views -- including her support for same-sex marriage. Many top New York Dems -- including US Senator Chuck Schumer and Congressman Gary Ackerman -- were among those who appeared at Friday's announcement and offered support for Gillibrand's selection. Former US Senator Al D'Amato (R) also attended the announcement to offer support for his former intern, standing right beside Gillibrand at the podium during the event. Gillibrand's selection will now force a spring special election for her vacant swing seat in CD-20. A large crowd of candidates in both parties are already jockeying for the seat. The leading potential candidates for the CD-20 seat include State Assembly Minority Leader Jim Tedisco (R), former State Assembly Minority Leader John Faso (R), State Senators Betty Little (R) and Roy McDonald (R), former State GOP Chair Sandy Treadwell (R), retired New Your Rangers hockey goalie Mike Richter (D), Coxsackie Town Supervisor Alex Betke (D), Gillibrand's District Director Mike Russo (D), and Saratoga County Democratic Chair Larry Bulman.
PENNSYLVANIA. US Senator Arlen Specter (R) got some good news on Friday. Conservative former Congressman Pat Toomey (R) -- who lost to the moderate Specter by a 51-49 vote in the 2004 primary -- announced he will not seek a rematch next year. Toomey, currently the President of the Club for Growth PAC, said he is instead exploring a run for the open gubernatorial seat. Congresswoman Allyson Schwartz (D) and State Auditor Jack Wagner (D) are both possible Specter opponents -- and he may yet again face a primary challenge from the right.
NEW JERSEY. Governor Jon Corzine (D) has drawn two primary challengers in his bid for a second term. Former Glen Ridge Mayor Carl Bergmanson and Perth Amboy City Councilman Ken Balut both announced plans to challenge Corzine in the Democratic primary. Balut is allied with the Central Jersey Democratic Leadership Organization, a reform group seeking the challenge the clout of the official New Jersey Democratic State Committee. Corzine is expected to easily win renomination. On the GOP side, former US Attorney Chris Christie remains the solid frontrunner for the nomination. However, Franklin Township Mayor Brian Levine, Assemblyman Rick Merkt and former Bogota Mayor Steve Lonegan are also seeking the GOP nod. Recent polls show Corzine and Christie virtually deadlocked.
Daily Report by Vin Gopal - Email Vin - Facebook Vin - 01.24.09 | Permalink |
GILLIBRAND LIKELY TO BE APPOINTED TO CLINTON'S SENATE SEAT, PROGRESSIVES UPSET; OBAMA TAPS MITCHELL, HOLBROOKE FOR FOREIGN POLICY POSTS; CONGRESSIONAL POLL.

NEW YORK. CNN reporting Thursday that Governor David Paterson (D) "had no intention of appointing Caroline Kennedy to fill the Senate seat vacated by Hillary Clinton." Shortly after midnight on Thursday, Kennedy issued a statement that she had abandoned her interest in the US Senate appointment for "personal reasons." Media sources also widely reported that Senator Ted Kennedy (D-MA) -- Caroline's uncle -- was upset that supporters of Caroline Kennedy had falsely used the elder Kennedy's Tuesday seizure as an excuse for her abandonment of the seat. General news reports indicate that Kennedy had a lot of trouble in the vetting process, with rumors speculating the problems involved with a housekeeper and/or past tax issues. Paterson will name a replacement Friday at noon. Several news sources -- including WPIX and Fox News -- report that two-term Congresswoman Kirsten Gillibrand (D) is Paterson's choice to replace Clinton. Others acknowledge Gillibrand is clearly the new frontrunner, but say the decision is not yet final because of vocal opposition from party liberals. Gillbirand is one of the more conservative members of the New York Democratic delegation and a member of the centrist Blue Dog Democratic Caucus. Congresswoman Carolyn McCarthy (D) -- a progressive -- told Roll Call on Thursday that she will run against Gillibrand in the 2010 primary if Gillibrand is Paterson's choice.
OBAMA ADMINISTRATION. President

Barack Obama tapped former US Senate Majority Leader George Mitchell (D-ME) to return to his former role as US Special Envoy for the Middle East. Secretary of State Hillary Clinton and Vice President Joe Biden joined Obama for the announcement at the State Department. Mitchell was President Clinton's negotiator who helped broker a peace accord in Northern Ireland. During President George W. Bush's first term, Mitchell served as the Special Envoy for the Middle East. Mitchell shares Obama's belief that a peaceful two-state solution for Israel and Palestine is possible. Obama also named former UN Ambassador Richard Holbrooke to serve as the US Special Representative for Afghanistan and Pakistan. Holbrooke was the chief negotiation of the Dayton Accord, which brought and end to the conflicts and genocide in the Balkans in the 1990s.
POLL. A popular Republican talking point in 2008 was that the Democratic Congress had a lower approval rating that President George W. Bush. Republicans may have trouble now claiming the Democratic Congress is unpopular. A new CNN poll shows Americans want Democrats to lead Congress. According to the new survey, 56% say Democrats should control Congress, versus only 31% who want Republicans in charge.
Daily Report by Vin Gopal - Email Vin - Facebook Vin - 01.23.09 | Permalink |
OBAMA MOVES AGAINST GITMO; CAROLINE KENNEDY ENDS NY SEN BID; BEAU'S GOOD NEWS IS CASTLE'S BAD NEWS; TN GOP GETS EVEN WITH TURNCOAT HOUSE SPEAKER; ... AND LOTS MORE.
WHITE HOUSE. Calling for "a new era of openness in our country," President Barack Obama signed several executive orders on Wednesday relating to ethics guidelines for staff members of his administration. The President also issued a pay freeze for his entire senior staff. Most significantly, the President also had the Secretary of Defense halt the military special tribunals of suspected terrorists in Guantanamo for 120 to allow for a review of the process. On Thursday, the President is expected to sign executive orders which will order the closure of the Guantanamo detention facility within one year, ban the use of torture (including the CIA's "enhanced interrogation methods"), and order a systematic review of the detention policies and require a review of all the pending cases. In an amusing twist, US Supreme Court Chief Justice John Roberts dropped by the White House on Wednesday to readminister the Presidential oath of office -- but this time with the words in the correct order. Constitutional scholars say the original oath on January 20 was legally sufficient, but the second oath was done out of extra caution.
NEW YORK. Caroline

Kennedy has withdrawn her name from consideration for former US Senator Hillary Clinton's open seat. Or maybe not. As of Wednesday night, there were widely conflicting stories in the New York media as to whether Kennedy had told Governor David Paterson (D) she was withdrawing her name from consideration. There was no confirmation on the record from either camp, but several inside the Kennedy camp denied the stories. As for Kennedy herself, reporters were unable to reach her for any comment on the reports. The New York Times headline read: "Kennedy is said to withdraw Senate bid." The Politico reported that "people quite close to Caroline continue to deny it. Indeed, her New York City inner political circle appears to be out of the loop. But the story appears to be coming from Paterson's camp in Albany." Here is the New York Daily News take: "Even as some sources said Kennedy had told Paterson she was pulling out, there was confusion among her closest confidantes. A family source said cousin Kerry Kennedy spoke with both Paterson and Caroline Kennedy's political consultant, Josh Isay, and neither was aware she was bowing out." Finally, here's the New York Post report: "Caroline Kennedy tonight withdrew her name from consideration to replace Hillary Clinton in the US Senate after learning that Gov. David Paterson wasn't going to choose her." Stay tuned to find out which of these versions -- if any -- proves true. POSTSCRIPT: Kennedy issued a one-line statement late Wednesday night which confirmed she had withdrawn from consideration for "personal reasons."
DELAWARE. Attorney General Beau Biden (D) may now have a clear shot at his father's former US Senate seat in 2010. Former Lieutenant Governor John Carney (D) now says he is focused instead on the seat currently held by Congressman Mike Castle (R). "It's been difficult to get people to step up to the plate and run against Congressman Castle. I've got to tell you, that's something I'm looking at right now," said Carney during an interview with DelawareTalkRadio.com. Carney had been looking at making a run for the Senate seat. Interim US Senator Ted Kaufman (D) has already stated he intends to merely be a caretaker and will not run next year. A Castle-Carney race would certainly be one of the most competitive House races in the nation. Castle is one of the few remaining GOP moderates in the US House.
TENNESSEE. Last week we reported on the surprise Democratic coup that allowed them to retain control of the House of Representatives by one vote. They did it by electing GOP legislator Kent Williams as Speaker -- and Williams in turn kept the committee chairmanships in Democratic hands. Republicans had promised retribution and they delivered it in full. Williams is now being accused of two incidents of sexual harassment involving a female GOP legislator. A 2007 memo written by House Republican Leader Jason Mumpower -- released this week to the media --- recounts allegations of a "somewhat intoxicated" Williams making sexually suggestive remarks to a female colleague. The memo quotes Williams as telling Representative Susan Lynn (R) that "I will give a week's pay just to see you naked." Williams has denied any wrongdoing and refuses to discuss the alleged incident.
VIRGINIA. Veteran Democratic political consultant Joe Trippi -- who is best remembered as campaign manager for Howard Dean's innovative 2004 Presidential campaign -- has signed on as media consultant for former State House Democratic Caucus Chair Brian Moran's (D) campaign for Governor in the June primary. Moran is competing in the primary against former DNC Chairman Terry McCauliffe and State Senator Creigh Deeds.
TRANSITIONS. Arizona Secretary of State Jan Brewer (R) became Arizona Governor on Wednesday, replacing Janet Napolitano (D) who resigned to take her new post of US Homeland Security Secretary. Brewer, 64, is a former State Senate Majority Whip. Brewer --who is inheriting the state's serious financial problems -- has not yet decided if she will run for a full-term as Governor in 2010. In her first action, Brewer appointed former State Senate President Ken Bennett (R) to replace her as Secretary of State. In a quirk of state law, Bennett will not be in the line of succession for the governorship as he was appointed instead of elected. In Delaware, new Governor Jack Markell (D) appointed management consultant Velda Jones-Potter (D) to replace him in his former role as State Treasurer. She is not expected to run for the post next year. In Colorado news, US Senator-designate Michael Bennet (D) will be sworn into office on Thursday. He replaces former US Senator Ken Salazar (D), who resigned Tuesday to become US Interior Secretary. Bennet has already launched his 2010 US Senate campaign website.
Daily Report by Vin Gopal - Email Vin - Facebook Vin - 01.22.09 | Permalink |
OBAMA TAKES CHARGE, SENATE CONFIRMS SEVEN CABINET NOMINEES; TED KENNEDY HOSPITALIZED; NY GOV TO FILL CLINTON SEN SEAT BY FRIDAY.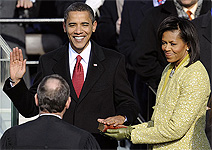 OBAMA INAUGURATION. Barack Obama was sworn Tuesday in as the 44th President of the United States of America. An estimated two million people showed up in blustery cold weather to witness the historical event. Despite problems with public transportation and event logistics -- largely due to the huge crowds -- the event went off well. Supreme Court Chief Justice John Roberts, who administered the oath of office, made a few mistakes administering the oath to Obama, which the incoming President helped correct. Only hours after Obama's swearing-in ceremony, the US Senate by unanimous consent confirmed Steven Chu as Energy Secretary, Arne Duncan as Education Secretary, Arizona Governor Janet Napolitano as Homeland Security Secretary, US Senator Ken Salazar as Interior Secretary, retired Army General Eric Shinseki as Veterans Affairs Secretary, and former Iowa Governor Tom Vilsack as Agriculture Secretary. Senator Hillary Clinton was also supposed to be included in Tuesday's confirmation vote, but Senator John Cornyn (R-TX) let Senate Leadership know he intended to object to Clinton being unanimously confirmed as Secretary of State. Instead, CNN reports that a roll-call vote on Clinton is expected to be held Wednesday. The Obama Administration also unveiled an entirely revamped White House website -- which features the new President's political agenda and a new news blog (albeit one, so far, without yet allowing reader comments).

KENNEDY. A jovial and energetic-looking US Senator Ted Kennedy (D-MA) attended the Obama inaugural ceremony, but -- at the congressional luncheon with the new President shortly afterwards -- he suffered a seizure. Kennedy was taken to the hospital by ambulance. Doctors said later that Kennedy was in stable condition, was awake, and was talking with family and friends. Kennedy was diagnosed with brain cancer last year. Doctors say these seizures are simply a reoccurring part of Kennedy's life these days due to side effects of his brain cancer and the related surgical procedures.
NEW YORK. Governor David Paterson (D) said he will officially appoint a US Senate replacement for Hillary Clinton by this Friday. He joked with reporters that he was thinking of appointing First Lady Michelle Obama to the seat.
Daily Report by Vin Gopal - Email Vin - Facebook Vin - 01.21.09 | Permalink |
INAUGURATION DAY NEWS UPDATE: A NEW DAY FOR AMERICA.
OBAMA TAKES PRESIDENTIAL OATH AT NOON; OBAMA HONORED McCAIN; BUSH COMMUTES TWO CONTROVERSIAL PRISON SENTENCES.
A NOTE FROM RON: FYI: I've posted the new Obama/Biden Presidential pages and the Obama Cabinet page -- even though it was several hours premature to do so. I've also posted the first draft of the P2012 page, as it's never too early to speculate on that White House race.
OBAMA. Barack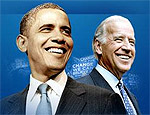 Obama will take the oath of office as our 44th President of the United States at noon. The bar is raised high for the expectations placed upon his Presidential inaugural address. Keep up with the events on Tuesday on the official Presidential Inaugural Committee website (and CNN, C-SPAN and others will carry a live webcast of all the events so you can watch from work). On Monday evening, hours before taking office, Obama was the featured speaker at a dinner honoring US Senator John McCain (R-AZ), his formal rival. CNN reported McCain is expected to be very influential in the new session of Congress. Some conservatives -- former US Senator Rick Santorum (R-PA) among them --- have been rather vocal in expressing their concern that McCain may add his name as a co-sponsor to much of the upcoming Obama legislative proposals on the economy, environment and other reforms in order to show overt bipartisan support for the new President. Here is how Santorum explained it last week in a column he penned for the Philadelphia Enquirer: "McCain was once the mainstream media darling, back when he joined Democrats on a host of issues. He prized his maverick moniker and used it to propel himself onto the national scene ... But this love fest came to a halt when McCain became the front-runner for the GOP nomination. First he began to sound more like a conservative by altering his stands on immigration, the environment and taxes. Then he named Sarah Palin his running mate. It was too much for a media that had fallen head over heels for Obama. The media had a new darling. In McCain's mind, however, losing the Presidency will not be the final chapter of his life story. He knows the path to 'Big Media' redemption: Working with the man who vanquished him in November will show them all the real McCain again."
BUSH. Outgoing President George Bush used his last day in office to issued commutations for two former US Border Patrol officers convicted in 2006 of shooting -- and then covering up the shooting of -- an unarmed illegal immigrate who was purportedly smuggling drugs at the time. Ignacio Ramos and Jose Compean will be freed on March 20, due to the sentence commutation. The leading conservative radio and TV talk show hosts had been heavily pushing Bush to commute the sentences of Ramos and Compean. "Commuting their sentences does not diminish the seriousness of their crimes. Ramos and Compean are convicted felons who violated their oaths to uphold the law and have been severely punished," said a spokesman on behalf of President Bush.
Daily Report by Vin Gopal - Email Vin - Facebook Vin - 01.20.09 | Permalink |
PELOSI, OBAMA CLASH ON REPEAL OF BUSH TAX CUTS.

OBAMA-PELOSI. House Speaker Nancy Pelosi and President-elect Barack Obama are having their first major disagreements. Speaking to Fox News Sunday, Pelosi said she would like Congress to repeal the Bush tax cuts on the wealthiest Americans. Obama's proposed stimulus plan does not call for repealing the Bush tax cuts for those making over $250,000 per year, even though Obama had said he would support a repeal during the recent campaign. Obama campaign advisor and incoming National Economic Council Director Larry Summers also said on Sunday that repealing Bush's tax cuts is not a high priority. Pelosi told Fox News that she hopes the new President sticks to his campaign pledge on the repeal. During the same interview, Pelosi also said she'd support an investigation into the Bush Administration's handling of the Justice Department, despite pledges from Obama and his aides not to focus on the past. "I think that we have to learn from the past, and we cannot let the politicizing of, for example, the Justice Department, go unreviewed," Pelosi said.
Daily Report by Vin Gopal - Email Vin - Facebook Vin - 01.19.09 | Permalink |
SENATOR KAUFMAN; BEAU BIDEN RETURNS FROM IRAQ; TOP DEM IS OUT OF FL SENATE RACE; TWO GOP CONGRESSMEN TO FACE-OFF IN KS SEN PRIMARY.
DELAWARE. The Department of Defense has confirmed that Delaware Attorney General Beau Biden (D) -- the son of Vice President-elect Joe Biden -- has returned from Iraq to the United States to attend his father's inauguration next week.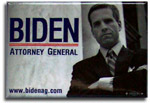 Beau Biden is a captain in the National Guard and has been serving his overseas since last fall. He is expected to be a candidate in the 2010 special election to fill the remainder of his father's former US Senate seat. Long-time Joe Biden aide and confidant Ted Kaufman (D) was sworn-in to the US Senate on Friday to fill the seat left vacant this week by Joe Biden's resignation. Kaufman has made it clear he only plans to be a caretaker and will not seek the seat next year. Former Lieutenant Governor John Carney (D) -- who lost the gubernatorial primary last year -- is the only name being floated as a possible primary rival to Beau Biden in the 2010 race.
FLORIDA. Both major parties have now lost their top recruited candidates for the open US Senate race. On Friday,State CFO Alex Sink (D) announced she would not seek the seat being vacated by retiring US Senator Mel Martinez (R). Two weeks ago, former Governor Jeb Bush (R) announced he would not run. With both Bush and Sink out of the contest, the remaining possible candidates all start with relatively low name recognition -- making this a wide-open race. Congressman Kendrick Meek (D) jumped in on Thursday. Former House Speaker Marco Rubio (R) and State Senator Dan Gelber (D) are expected to announce their candidacies within the next two weeks. Others who confirm they are seriously looking at the race include Congressmen Connie Mack IV (R), Vern Buchanan (R), Allen Boyd (D) and Ron Klein (D). The NRSC is reportedly heavily pressuring Governor Charlie Crist (R) to enter the race. Some key GOP leaders tell Politics1 they believe Crist will ultimately run --- but will continue to play coy on the Senate race until the annual legislative session ends in May 2009. The move would also set-up Lieutenant Governor Jeff Kottkamp (R) -- a former trial lawyer -- as his designated GOP successor.
KANSAS. Congressman Todd Tiahrt (R) told Kansas Liberty he is "committed" to entering the open US Senate race, and has been planning the run for two years. However, he does not have a date set yet for his formal candidacy announcement. Congressman Jerry Moran (R) previously announced his candidacy for the seat, so this sets up a hotly contested primary between the two long-time rival wings of the Kansas Republican Party: GOP centrists (Moran) versus evangelical social conservatives (Tiahrt). The DSCC is actively working to recruit term-limited Governor Kathleen Sebelius to run. US Senator Sam Brownback (R) is giving up his seat to run for Governor.
Daily Report by Ron Gunzburger - 01.17.09 | Permalink |
CORZINE TRAILS CHRISTIE; VA CANDIDATES FLUSH WITH CASH; IT'S "SENATOR BURRIS" NOW.
NEW JERSEY. A new Rasmussen Poll shows that former

US Attorney Chris Christie (R) leads incumbent Governor Jon Corzine (D) by a 42% to 40% vote. Additionally, 44% percent of New Jerseyians approve of the job Corzine has done while 54% disapprove. One Republican consultant told Politics1.com that "Republicans have a viable candidate in New Jersey. We have a big opportunity to win the governorship in a state which Barack Obama won just one year after he becomes President." Historically, Republicans frequently have high expectations in New Jersey for an upset in key statewide contests -- only to see the Democrats usually win yet again in the end. With Corzine's poor approval ratings, they again believe the Garden State is truly in play this year.
VIRGINIA. All of the candidates in the gubernatorial contest are reporting solid cash-on-hand numbers. Attorney General Bob McDonnell -- unopposed for the GOP nomination -- sits strong with more than $2 million cash-on-hand. By contrast, the Democrats have three viable candidates who will meet in a costly June 9 primary. Former DNC Chair Terry McAuliffe -- who is expected to outraise everyone -- currently has $718,000 cash. By contrast, State Senator Creigh Deeds has $891,000 and former State House Democratic Caucus Chair Brian Moran has $770,000. Governor Tim Kaine (D) is term-limited.
ILLINOIS. Former Attorney General Roland Burris (D) was sworn in Thursday as the junior US Senator from Illinois, filling the seat vacated by President-elect Barack Obama. Score this as a victory for impeached Governor Rod Blagojevich (D), but it will have no impact on his looming removal trial starting in ten days.
Daily Report by Vin Gopal - Email Vin - Facebook Vin - 01.16.09 | Permalink |
TENNESSEE DEMS SCORE COUP; GEITHNER "EMBARRASSED" BUT LIKELY TO BE CONFIRMED; HUCKABEE TAKES SHOTS AT PALIN; NY POLITICAL DEVELOPMENTS.
TENNESSEE. Democrats scored an unexpected upset in the Tennessee State House on Wednesday and Republicans are not happyt. Two-term State Representative Kent Williams (R) was elected the new House Speaker, with all of the chamber's Democrats. One of the few bright moments for Republicans in the 2008 cycle was their victory in capturing control of the Tennessee House for the first time in over 40 years. The GOP hold 50 seats to Democrats' 49 seats. Republican House Leader Jason Mumpower was expected to become the new Speaker over current Democratic Speaker Jimmy Naifeh. But, in a coup, Democrats cut a last-minute deal with the centrist Williams. Williams has fought with right-wing member of his party, who according to Politics1 sources, over Williams' stances on gay rights and gun laws. The Democratic coup scored Williams a one-vote victory -- the vote of all 49 Democrats plus his own vote. In return, Williams voted for Democrat Lois DeBerry to become the the #2 spot of Speaker Pro Tem. State GOP Chair Robin Smith had some very harsh words: "Kent Williams has betrayed his constituents ... in breaking his pledge ... to vote for the nominee of the Republican caucus for Speaker of the House. He lied, in a quest for personal power, in league with [the Democrats], in their desire to retain power despite the results of the 2008 elections." Republicans on the House floor and in the galleries booed, hissed and heckled at Williams when he took the oath as the new Speaker shortly after the vote.
OBAMA. President-elect Barack Obama's proposed cabinet has been coming under fire.

Obama defended Treasury Secretary-designee Tim Geithner amidst reports he failed to pay the correct amount of taxes for a period of time he worked for an international NGO and that he also employed a housekeeper whose work authorization had expired. "Look, is this an embarrassment for him? Yes. He said so himself. But it was an innocent mistake. It is a mistake that is commonly made for people who are working internationally or for international institutions. It has been corrected. He paid the penalties," said Obama. CNN is reporting that transition officials discovered the problem on November 21, and notified the Senate Finance Committee soon after. The committee's release says members were informed of the problem on December 5, but Obama wants to move forward with his nomination. Politico reports that Geithner is expected to be confirmed by the end of next week. Senator Finance Committee Chair Max Baucus (D) said Geithner's confirmation was "a given." Leading Senate Republicans -- including Senators Orrin Hatch, Olympia Snowe and Bob Bennett -- all reaffirmed their support for Geithner's confirmation in the aftermath of the new developments.

P2012. Former Arkansas Governor and 2008 Presidential candidate Mike Huckabee has already started taking shots at Alaska Governor Sarah Palin -- a likely rival for the GOP's 2012 nomination. Both Huckabee and Palin share a base among the evangelical, social conservative wing of the party. Said Huckabee: "Now I must say, I did not think that either the Charlie Gibson interview or the Katie Couric interviews were unfair [to Palin]. In fact, if anything, Katie Couric was extraordinarily gentle, even helpful. [Palin] just -- I don't know what happened. I can't explain it. It was not a good interview. I'm being charitable." In related news, John McCain's normally chatty daughter and campaign blogger Meghan McCain also declined to come to Palin's defense in an interview this week: "Sarah Palin is the only part of the campaign that I won't comment on publicly."
NEW YORK. Former New York City Mayor Rudy Giuliani (R) is remaining silent on the prospect of a 2010 run against New York Governor David Paterson (D). Politics1.com sources say that Guiliani is open to it but is waiting to see how Paterson's approval ratings are by the end of 2009. Guiliani has also reportedly spoken with Congressman . Peter King (R) -- who is looking at the US Senate race -- to see what kind of ticket they could form. In related news, a new Quinnipiac University poll suggests that US Senate hopeful Caroline Kennedy's (D) popularity might be diminishing. The poll shows voters prefer that Paterson select Attorney General Mario Cuomo (D) be selected over Kennedy by a margin of 31% to 24%. Paterson -- who has the only vote in the race which counts -- is expected to make a decision shortly.
Daily Report by Vin Gopal - Email Vin - Facebook Vin - 01.15.09 | Permalink |
FREE SPEECH ZONE. No new news column today ... so just an open thread.
Daily Report by Ron Gunzburger - 01.14.09 | Permalink |
OHIO SEN RACE TAKES SHAPE; BURRIS TO BE SEATED; NO MN SENATE RESOLUTION; CONGRESSMAN MEEK JUMPS INTO FL US SEN RACE; GITMO CLOSING NEWS; BUSH'S FAREWELL; MORE INAUGURAL NEWS.
OHIO. As anticipated, US Senator George Voinovich (R) announce his retirement on Monday. Former Bush Administration Budget Director and former Congressman Rob Portman (R) quickly let it be known he'll jump into the contest, scheduling a formal announcement for later this week. Party leaders seem to be rallying behind Portman in an effort to line up a GOP slate for 2010 which will avoid contested primaries. As part of the effort, state GOP leaders reportedly want former Congressman John Kasich (R) to run against Governor Ted Strickland (D), and are trying to convince former US Senator Mike DeWine (R) to run against newly elected Attorney General Richard Cordray (D). Prominent Ohio Republicans confirmed to Politics1 that DeWine was making phone calls on Monday to gauge his support for the US Senate contest. No clarity yet on the Democratic side, as Lieutenant Governor Lee Fisher, Attorney General Richard Cordray, Secretary of State Jennifer Brunner, and Congressmen Tim Ryan and Zack Space all seem at least somewhat interested in the open US Senate seat.

ILLINOIS. US Senate leaders have resolved the impasse involving the credentials of US Senator-designate Roland Burris (D). They have agreed Burrs will be seated this week. This came about without any pledge from Burris that he will merely be a caretaker in the seat. All signs point to Burris running in the 2010 primary. Expect leading Dems to explore a primary challenge to Burris. Republicans are trying to recruit centrist Congressman Mark Kirk (R) to seek the US Senate seat next year.
MINNESOTA. Humorist Al Franken (D) was quickly turned down Monday when he asked Minnesota Governor Tim Pawlenty (R) to issue an election certificate that would allow him take office in the Senate. The Minnesota Canvassing Board last week declared that Franken defeated incumbent US Senator Norm Coleman (R) by 225 votes. Coleman is suing, claiming there are irregularities between election day results and final recount results.
FLORIDA. Congressman Kendrick Meek (D) will announce his candidacy on Tuesday for retiring US Senator Mel Martinez's (R) seat in 2010. Meek -- a former state legislator and former police officer -- has served as Chair of Congressional Black Caucus and Vice Chair of the DCCC. Congressman Robert Wexler (D), by contrast, announced he will neither seek the US Senate seat nor a position in the Obama Administration. Instead, Wexler this week announced his candidacy for re-election. On the GOP side, party leaders told Politics1 that the NRSC is actively trying to recruit Governor Charlie Crist (R) to run for the US Senate seat. Crist was the GOP nominee for US Senate in 1998. Former Governor Jeb Bush (R) last week announced he would not seek the open Senate seat, throwing the race wide open.
GITMO. Mixed messages about what President-elect Barack Obama plans to do with the US Military's notorious prison camp at Guantanamo Bay in Cuba. Some sourced indicate Obama will issue an executive order to close Guantanamo Bay within his first week as Commander-in-Chief. The New York Times, by contrast, reported that Obama definitely plans to close the prison facility -- but he believes it may take well beyond his first 100 days in office to finalize the details related to effectuating the closure.
BUSH. President George W. Bush is asking the TV networks for 15 minutes of primetime airtime on Thursday evening for a farewell address. Bush held his final press conference on Monday, which was at turns apologetic, shocking, candid, obfuscating, and argumentative. For example, the President apologized for many of what he now acknowledges were failures during his Presidency including not finding weapons of mass destruction in Iraq, the Abu-Ghraib prison scandal, and posting the infamous "Mission Accomplished" banner on the aircraft carrier. However, he said the Administration's response to Hurricane Katrina was not a failure -- pointing to the 30,000 people who were rescued from rooftops by the Coast Guard and National Guard in the early days of the crisis.
INAUGURATION. President-elect Barack Obama's inauguration will feature performances by Beyonce, Mary J. Blige, Bono, Garth Brooks, Sheryl Crow, Renee Fleming, Josh Groban, Herbie Hancock, Heather Headley, John Legend, Jennifer Nettles, John Mellencamp, Usher, Shakira, Bruce Springsteen, James Taylor, will.i.am, and Stevie Wonder. Among those reading historical passages at official events will be Jamie Foxx, Martin Luther King III, Queen Latifah, and Denzel Washington. In other inauguration news, Rev. Gene Robinson -- the outspoken, openly gay Episcopal bishop in New Hampshire -- has accepted an invitation issued by the Obama team to deliver the invocation for Sunday's inauguration kickoff event at the Lincoln Memorial. Robinson told reporters he was invited to give this invocation prior to the controversial selection of conservatuve evangelist Rev. Rick Warren's selection to give the invocation at Obama's swearing-in ceremony.
Daily Report by Vin Gopal - Email Vin - Facebook Vin - 01.13.09 | Permalink |
VOINOVICH TO RETIRE; KS DEMS NEED GOV CANDIDATE; AND PALESTINIAN PROTESTS IN DC.
OHIO. CNN has confirmed that US Senator George Voinovich (R) will announce his retirement on Monday. He had previously -- and repeatedly -- announced his intention to seek re-election in 2010

and has roughly $3 million cash-on-hand in his campaign account. Voinovich, 72, spent the weekend on vacation with his family in Florida as he finalized his decision. Before his two terms in the US Senate, Voinovich served as Ohio Governor and as Cleveland Mayor. He is one of the last of the moderate, Midwestern, pro-labor Republicans on Capitol Hill. Here is NBC Political Director Chuck Todd's analysis: "This is a potential disaster [for the GOP] with four retirements this quickly especially given that Republicans are already defending more seats. ... It is a self -fulfilling prophecy. Republicans won't be able to recruit any challengers, and even if the environment shifts in their direction (a la Democrats in 1996), they won't have incumbents or challengers in place to take advantage." US Senator Orrin Hatch (R-UT) told Politico that a mood of "panic" was starting to set in among some of his Senate Republican colleagues about 2010: "I'm really concerned because it's important we have some balance here because if we don't, one side can do whatever it wants to do, and that's not good for the country. To the extent that some of these folks decide to leave and they certainly have the right to do that, we're going to have to find good candidates to run and hopefully hold onto our seats." With Voinovich retiring, expect lots of prominent names to look at the race. On the GOP side, former Bush Administration Budget Director and former Congressman Rob Portman seems to be at the top of the list of likely candidates. Other Republicans reportedly interested include former US Senator Mike DeWine, State Auditor Mary Taylor and former Congressman John Kasich. On the Democratic side, the leading names floating are Lieutenant Governor Lee Fisher, Attorney General Richard Cordray, Secretary of State Jennifer Brunner, Congressmen Tim Ryan and Zack Space, and Columbus Mayor Mike Coleman.
KANSAS. Lieutenant Governor Mark Parkinson (D) and Congressman Dennis Moore (D) both announced within the past few days that they will not run for Governor in 2010, leaving the Democrats still searching for a viable candidate to replace term-limited Governor Kathleen Sebelius. Parkisnon, a former GOP State Chair who switched parties four years ago, stated that he wants to return to private life. Moore, by contrast, announced he will seek re-election in 2010. Potential Democrats rumored to be interested in the race include State Treasurer Dennis McKinney, Kansas City Mayor Joe Reardon, former State Securities Commissioner Chris Biggs (D) and State University Regent Jill Docking. US Senator and 2008 Presidential candidate Sam Brownback and Secretary of State Ron Thornburgh are both announced candidates for Governor on the GOP side.
DC PROTESTS. Thousands of pro-Palestinian activists organized outside the temporary residence of President-elect Barack Obama -- and outside the nearby White House -- calling on the incoming leader to stop the violence in Gaza. DC Police estimated that close to 4,000 protestors demonstrated over the weekend. Dr. Asma Mobin-Uddin, an event coordinator, had this message: "Please, stop the violence, stop the hate, stop the occupation." International ANSWER coordinated the demonstrations.
INAUGURATION. Will you be one of the estimated four million people at the Presidential inauguration? I'll be at as many parties and events as possible, but obviously can't make it to all of them. E-mail me any interesting tips or pictures you have to vin@politics1.com -- or feel free to post the pix to our Politics1 group on Facebook.
Daily Report by Vin Gopal - Email Vin - Facebook Vin - 01.12.09 | Permalink |
BLAGO IMPEACHED; BURRIS EDGES CLOSER TO SEAT; VOINOVICH RECONSIDERS; BALTIMORE MAYOR INDICTED.
ILLINOIS. As expected, the Illinois House impeached Governor

Rod Blagojevich (D) on corruption charges. The move comes after Blagojevich's December arrest on federal charges based upon allegations he was trying to sell the appointment to Barack Obama's open Senate seat. The vote was 114-1 in favor of impeachment. Blagojevich said the rushed impeachment hearings and vote were unfair and biased. The Illinois Senate trial to remove Blagojevich is set to start on January 26. In other related news, the Governor's US Senator-designate -- former Attorney General Roland Burris (D) -- got a mixed ruling from the Illinois Supreme Court on Friday. They justices unanimously ruled that state law only required the Governor to sign the appointment paperwork for Burris. Based upon this stance, the ruling said they would not order Secretary of State Jesse White (D) to co-sign the appointment paperwork because White's signature was not needed under Illinois law. However, as Senate Majority Leader Harry Reid (D) has insisted that US Senate rules require the form to be co-signed by the Secretary of State, the ruling left Burris' nomination in limbo. A few hours later, White solved the impasse by signing paperwork for Burris. While White refused to co-sign the same certificate signed by Blagojevich, he instead issued his own official paperwork with the state seal affirming that the Governor's appointment paperwork for Burris was a "true and accurate" state document. Based upon this final development, Burris is nearly certain to be seated next week.
OHIO. US Senator George Voinovich (R) is reportedly reconsidering his previously announced plan to seek re-election in 2010. In fact, his office released a rather ambiguous statement on Friday: "For over 40 years, Sen. Voinovich has demonstrated a passion for public service. He is thinking about the challenging situation in his beloved Buckeye State and the direction of the country as well as what is best for his family. If he changes his mind about running, he will share that decision quickly with the people of Ohio ...."
BALTIMORE. Mayor Sheila Dixon (D) was indicted Friday on 12 state corruption charges. The charges followed a three-year investigation into unreported gifts Dixon reportedly received from a real estate developer who needed city approval for his projects.
Daily Report by Ron Gunzburger - 01.10.09 | Permalink |
SEN BOND MAKES SURPRISE RETIREMENT ANNOUNCEMENT; BUSH'S FINAL PREZ SPEECH; SPECTER TARGETS HOLDER; COLORADO MAKES AFRICAN-AMERICAN HISTORY.
MISSOURI. US Senator Christopher "Kit" Bond (R) unexpectedly announced Thursday that

he will retire in 2010. He joins GOP Senators Mel Martinez (R-FL) and Sam Brownback (R-KS) in not seeking re-election next year. "In 1973, I became Missouri's youngest Governor. I do not aspire to become Missouri's oldest Senator. I'd like to retire while I'm still at the top of my game ... I don't have any plans now. I'm going to finish my official duties, and then I'll see what pops up," said Bond. He had previously said several times he would seek re-election in 2010 -- but now says he changed his mind over the holidays after spending time discussing his future with his family. Missouri is one of the most competitive swing states in the nation, so this race will immediately fall into the "toss-up" category. Nearly every leading politician in the state is suddenly looking at the contest. The Republican primary is expect to be very crowded. Possible GOP candidates include Congressmen Roy Blunt and Sam Graves, Congresswoman Jo Ann Emerson, former US Senator Jim Talent, departing State Treasurer Sarah Steelman, Lieutenant Governor Peter Kinder and US Attorney Catherine Hanaway. Outgoing Governor Matt Blunt (R) quickly released a statement saying he was defering any of his own interest in the seat in favor of urging his father to run. By contrast, the Democrats seemed to immediately unify behind a single candidate. Secretary of State Robin Carnahan had already been looking at the race before Bond's announcement, and now she may have a clear shot at the nomination. State Democratic Chair Craig Hosmer officially issued a press release praising Carnahan as someone who "would be a strong candidate and a great Senator." Incoming Attorney General Chris Koster withdrew his name from consideration as soon as it was floated by endorsing Carnahan for the seat.
BUSH. President George W. Bush delivered his final policy speech of his Presidency on Thursday. However, few saw the speech as the major TV networks declined to broadcast it. Bush plans to leave Washington immediately after President Obama's swearing-in and fly home to Texas.
OBAMA CABINET. Senator Arlen Specter (R-PA), the Ranking Republican on the Senate Judiciary Committee, lashed out at Eric Holder's nomination to be US Attorney General. In a speech on the Senate floor, Specter compared Holder to former Bush Administration Attorney General Alberto Gonzales, saying that he questions Holder's "ability to maintain his independence from the President."
COLORADO. For the first time in US history, two African-Americans will lead both chambers of a state legislature. "I'm honored and humbled that my colleagues chose us to lead the Senate and the House. And it's more humbling when you look and [see] this is a state with 4% African-American population," said new House Speaker Terrance Carroll (D). Peter Groff (D) is the new Senate President. Extra Trivia: Colorado was also the first state in the nation to election a black Lieutenant Governor in 1974 (they beat out California for the honor on the same day, Colorado officials always joked, because of the time-zone difference).
VIN'S EDITORIAL: FORGETTING SARAH PALIN. I'm not sure I've ever written any lengthy editorial here before, and this will probably be my one-and-only op-ed for awhile. These are my personal thoughts, and I'm NOT speaking on behalf of Ron or his Politics1 site. One person who really needs to "go away" to help improve the future of the Republican Party is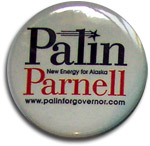 Sarah Palin. If she is the future of the Republican Party, then it is fair to say that Republicans will have no shot at winning a national election any time soon. In recent weeks, Alaska's Governor has been complaining about everything and anything: how the McCain camp handled her, her media treatment, Tina Fey's impersonations, Caroline Kennedy's treatment by the media, etc. Palin has recently announced that if she was a member of the "Democrat Party" her media treatment would have been better. She believes that Tina Fey exploited her even though she had no problem appearing on Saturday Night Live towards the end of the campaign -- and one of Fey's funniest segment was the Couric spoof where she said what Palin said word-for-word. Palin loves Bill O'Reilly's talking points which talk about the "far left-wing media conspiracy." The same left-wing media conspiracy, presumably,which made Jimmy Carter and Bill Clinton's Presidential lives a nightmare and axed Phil Donahue from MSNBC for criticizing the war in Iraq. Here's my favorite: Palin is particularly upset over over the lack of scrutiny Caroline Kennedy is receiving and believes it is a "class issue." Kennedy, an attorney and author, is vying to be a member of a legislative body of 100 and needs to win the approval of millions of New Yorkers in less than two years before she would face the voters. Furthermore, Kennedy has received intense scrutiny during the past few weeks from the New York media and state politicians, so Palin's complaint seems wildly overblown. If anything, Palin's gripe about Kennedy seems really to an attempt to contrast how she was treated during her recent -- a campaign which sought to place Palin just a heartbeat away from the Presidency. If Sarah Palin, Joe the Plumber, Mike Duncan and Ann Coulter are the future of the Republican Party, then Democrats will have a great future round of elections. My hope for 2009 is that Sarah Palin departs the national stage because everytime we listen to her talk, we become just a little bit dumber.
Daily Report by Vin Gopal - Email Vin - Facebook Vin - 01.09.09 | Permalink |
SPECTER DODGES A HARDBALL; FEINSTEIN NOW SUPPORTS PANETTA; BURRIS LIKELY TO BE SEATED; AND GOP INSIDER NEWS.
PENNSYLVANIA. MSNBC Hardball host Chris
Matthews announced Wednesday that he will not be a candidate against US Senator Arlen Specter (R) in 2010. Matthews' show has seen a sharp increase in ratings over the past 15 months. Possible Democratic challengers to Specter include Congressmen Joe Sestak (D) and Jason Altmire and State Auditor General Jack Wagner (D) -- although Wagner appears more likely to run for Governor.
OBAMA CABINET. In a total reversal of her stance on Monday, incoming US Senate Intelligence Committee Chair Dianne Feinstein (D-CA) now says she will support the nomination of CIA Director-designate Leon Panetta. Feinstein previously had harsh comments for not being consulted by Obama before he made the Panetta selection. Some progressives speculated the snub was because of Feinstein's role in tacitly supporting the use of waterboarding torture in her intelligence oversight role on the committee during the past few years. Meanwhile, retiring DNC Chair and physician Howard Dean praised the prospective nomination of Dr. Sanjay Gupta to be Surgeon General. As for Dean, who was passed over for a Cabinet spot, he said he plans to return to the private sector and focus his political involvement on healthcare reform. Additionally, Obama has named Nancy Killefer to serve as the newly-created US Chief Performance Officer in the White House. Killefer is a partner in a prominent national management consulting firm and previously served in Clinton Administration as an Assistant Treasury Secretary. She will be charged with responsibility to go line-by-line over the federal budget to get cut fraud and waste.
ILLINOIS. It looks almost certain that 71-year-old former Attorney General Roland Burris (D) will be seated in the US Senate. The Congressional Black Caucus unanimously endorsed the seating of Burris. Senate Majority Leader Harry Reid met with Burris on Wednesday. Afterwards, Reid praised Burris and said he had no objections to Burris serving in the Senate -- once the certification paperwork issue is resolved. That could take up to a month, unless Illinois Secretary of State Jesse White (D) agrees to sign the form. "I'm very pleased this afternoon. I'm happy ... [because I expect to] very shortly" be seated, said Burris.
GOP CENTRISTS. Former NRCC Chair Tom Davis (R-VA) will become the next President of the Republican Main Street Partnership, an organization that advocates a centrist GOP philosophy. The organization is frequently at war with the much larger social conservative faction of the Republican Party. Prominent members of the RMSP group include Susan Collins, John McCain, Arlen Specter, Linda Lingle, Arnold Schwarzenegger, Dave Reichert, Mark Kirk, Lynn Jenkins, Shelley Moore Capito, Mary Bono Mack, and the Diaz-Balart brothers.
RNC. Florida Republican Chair Jim Greer said Wednesday he will not jump into the race for RNC Chair. Instead, Greer endorsed former Maryland Lieutenant Governor Michael Steele to be the next Republican National Chairman. Greer is influential among more centrist RNC members, so his endorsement is a boost for the more conservative Steele.
Daily Report by Vin Gopal - Email Vin - Facebook Vin - 01.08.09 | Permalink |
DUBYA'S FINAL APPOINTMENTS; JEB OUT OF FL SENATE RACE; BURRIS SAGA (CONT.); AND "PAGING DR. GUPTA, YOUR WHITE AND GOLD UNIFORM IS READY FOR PICKUP."
BUSH ADMINISTRATION. President George W. Bush made a round of last-minute appointments -- giving 45 aides, supporters and others a parting gift of Presidential appointments to various federal boards and councils. The board seat terms last from three to six years, meaning his appointees will serve well into the next administration..
FLORIDA.

Former Florida Governor Jeb Bush (R) unexpectedly announced on Tuesday that he will not be a candidate for US Senate in 2010. "While the opportunity to serve my state and country during these turbulent and dynamic times is compelling, now is not the right time to return to elected office. In the coming months and years, I hope to play a constructive role in the future of the Republican Party, advocating ideas and policies that solve the pressing problems of our day," said Bush in a written statement. The NRSC had aggressively attempted to recruit Bush to run. With Bush out of the open seat race, the contest becomes a toss-up race. Potential Republican candidates include Governor Charlie Crist, Congressmen Connie Mack IV and Vern Buchanan, former State House Speakers Marco Rubio and Allan Bense, and Attorney General Bill McCollum. Democrats looking at the Senate seat include State CFO Alex Sink, Congressmen Allen Boyd, Kendirck Meek and Ron Klein, and State Senator Dan Gelber. US Senator Mel Martinez (R) is retiring.
ILLINOIS. As expected, appointed US Senator-designate Roland Burris (D) was turned away from the Senate floor Tuesday as he sought to be sworn-in as the junior senator from Illinois. The Secretary of the Senate said Burris' certificate was not valid because it lacked the signature of Illinois Secretary of State Jesse White and lacked a raised state seal. In related news, US Senator Dianne Feinstein (D-CA) announced that she disagrees with the Democratic Leadership's effort to block Burris from being seated. "The question is really one, in my view, of law. So, if you don't seat Mr. Burris, it has ramifications for gubernatorial appointments all over America. Mr. Burris is a senior, experienced politician. He has been Attorney General, he has been Controller, and he is very well-respected. I am hopeful that this will be settled," said Feinstein. Burris is set to meet on Wednesday with Senate Leadership to discuss the dispute. Democrats are hoping Burris will agree to not run in 2010 in exchange for being seated this week. Burris, 71, seems to be of the view he doesn't need to make any concessions and will still find himself seated within a few days.
OBAMA ADMINISTRATION. Chief CNN medical correspondent Dr. Sanjay Gupta has been conditionally offered the post of US Surgeon General, according to various news sources, subject to Gupta successfully completing the background vetting process.
Daily Report by Vin Gopal - Email Vin - Facebook Vin - 01.07.09 | Permalink |
PANETTA TO HEAD CIA; TENNESSEE GOV RACE GETS CROWDED; BURRIS DEMANDS TO BE SEATED; FRANKEN NEWS; CHRISTIE TO RUN FOR NJ GOV; RNC HOPEFULS DEBATE; AND TWO POLITICAL OBITS.
OBAMA CABINET. Former Congressman

Leon Panetta (D-CA, who served as Chief of Staff in the Clinton White House, has been named to by President-elect Barack Obama's to become the next CIA Director. However, Obama is facing some unexpectedly harsh criticism from Democrats and Republicans on Panetta's lack of intelligence experience. "I was not informed about the selection of Leon Panetta to be the CIA Director. I know nothing about this, other than what I've read. My position has consistently been that I believe the Agency is best-served by having an intelligence professional in charge at this time," read a statement issued by incoming US Senate Intelligence Committee Chair Dianne Feinstein (D-CA). Retired Admiral Dennis Blair, who formerly headed the Navy's Pacific Command, is slated to become the next Director of National Intelligence. In other news, Harvard Law School Dean Elena Kagan was selected to serve as the next US Solicitor General. Kagan was previously nominated by President Clinton as a US Appeals Court judge in 1999 -- but Senate Republicans stalled the confirmation until their party took over the White House in 2000 and the nomination was withdrawn by President Bush.
TENNESSEE. Just days after former US Senate Majority Leader Bill Frist (R) announced he would not run for Governor in 2010, the GOP contest quickly began to get crowded. Congressman Zach Wamp (R) announced his plans to enter the open gubernatorial race. "I believe the time is at hand for me to expand my service to help even more people in our great state by pursuing the office of Governor. While so much is good in Tennessee, I know in my heart we can continue to do better," said Wamp in his online announcement. Shelby County District Attorney Bill Gibbons (R) also jumped into the race on Monday -- and Knoxvillle Mayor Bill Haslam (R) is set to launch his campaign in a series of statewide rallies on Tuesday. Congresswoman Marsha Blackburn (R) and State Senate Speaker Ron Ramsey (R) are both weighing runs for Governor. On the Democratic side, Congressman Lincoln Davis and former State House Majority Leader Kim McMillan have previously announced their intentions to run for Governor. However, after landing a key committee assignment last month, Davis seems to be reconsidering the race. State Senator Andy Berke (D) appears likely to jump in, and there is still fading buzz that former Congressman Harold Ford Jr. (D) could also enter the contest. Governor Phil Bredesen (D) is term-limited.

ILLINOIS #1. CNN and MSNBC are reporting that a possible compromise idea being considered by some in the Senate Democratic Leadership would be to allow former Illinois Attorney General Roland Burris (D) to be seated in the Senate as long as he agrees not to run for a full term in 2010. Democrats are worried that a Blagojevich appointment would have great difficulty in winning the next election. "If Democrats lose the seat held by Obama, two years into his first term, it will be potentially embarrassing for not only Obama but for the party," one Democratic Senate source familiar with the discussions told Politics1. Chicago Sun-Times reporter Lynn Sweet told MSNBC that she has followed Burris' career for years and he will never agree to any condition limiting his ability to run in 2010. Burris, said Sweet, has a grandiose vision of himself and would certainly run in two years. Meanwhile, the Secretary of the US Senate on Monday rejected the certificiate of appointment for Burris, noting it does not conform with the Senate rule requiring that Illinois Secretary of State Jesse White must sign the transmittal certificate of appointment along with the Governor. Most observers expect Burris will eventually be seated by the Senate. "If a candidate presents himself with the appropriate credentials, what then would be the basis of the Senate to deny his being seated? I don't know," said Senate Minority Whip Jon Kyl (R-AZ) to Politico. Burris is in DC and intends to present himself to the Senate on Tuesday to be sworn-in -- but vows not to make a scene in the Capitol building if the move is blocked. [RON'S ASIDE: I met Burris during his 1984 Senate race and agree with Sweet's assessment. During our entire conversation, he only spoke of himself in the third-person: "Burris is the strongest candidate. Burris can win, etc." The man is very full of himself.]
ILLINOIS #2. Governor Rod Blagojevich (D) has set dates for a special election in CD-5. Primary voters will head to the polls March 3, and make their general election pick on April 7 to decide who succeeds three-term Congressman Rahm Emanuel (D). Emanuel resigned to becoming the new White House Chief of Staff.
NEW JERSEY. Politics1.com sources confirm that former US Attorney Christopher Christie (R) will enter the 2009 race for Governor of New Jersey later this month. Christie will be the GOP frontrunner to challenge Democratic incumbent Jon Corzine. Christie has received praise from both parties for his successful high-profile prosecutions of top elected officials around the state, including Newark Mayor Sharpe James. Corzine suffers from low approval ratings and a recent poll shows Corzine and Christie deadlocked. Other Republican primary candidates include Franklin Township Mayor Brian Levine, State Assemblyman Rick Merkt and former Bogota Mayor Steve Lonegan.
MINNESOTA. According to the Minneapolis Star-Tribune, neither declared winner Al Franken (D) nor seemingly defeated US Senator Norm Coleman (R) will present themselves at the US Senate on Tuesday to be sworn into office. However, US Senator Chuck Schumer (D-NY) said it was "likely" the Democratic Leadership will move to provisionally seat Franken before the end of this week. Coleman announced Tuesday he will file a legal action this week challenging Franken's election by a margin of 225 votes out of nearly 3 million ballots cast.
RNC. Six candidates vying to be the next Republican National Chair participated in a debate moderated by Grover Norquist of Americans for Tax Reform. Incumbent RNC Chair Mike Duncan faces a challenge from former Maryland Lieutenant Governor Michael Steele, South Carolina Republican Chair Katon Dawson, former Tennessee Republican Chair Chip Saltsman, former Ohio Secretary of State Ken Blackwell and Michigan Republican Chair Saul Anuzis. When asked their biggest complaint with the Bush Administration, each of the six candidates gave different complaints. They included mismanagement and mishandling of the war in Iraq, mishandling of Hurricane Katrina, poor communication, overspending, and massive deficits. When asked who their favorite President was, all the candidates named Ronald Reagan. VIN'S ANALYSIS: This forum was viewed by GOP committee members and party leaders all over the country. Duncan was unable to give a reason other than the December re-election win of Saxby Chamblis in Georgia as to why he should be returned as Chair. Steele looked to be the apparent winner of the debate, getting the best crowd response and getting the strongest post-debate responses from GOP bloggers. Most observers say the key to victory will be forging coalitions between the various rival candidates -- as none are expected to win a sufficient number votes on the first ballot to prevail. DC pundits predict Duncan is likely to finish first on the initial ballot, but may not be able to pickup much support on subsequent ballots from any other camps.
OBIT #1. The "First Cat" died earlier this week at age 18, the White House announced. President Bush's daughter Barbara -- at age 8 -- had named the black American Shorthair "India." She was named after former Texas Rangers baseball player Ruben Sierra, who was called "El Indio." In 1992, then-Texas Rangers' General Manager George W. Bush made the decision of trading Sierra to the Oakland A's for Jose Canseco. When Barbara left the White House for college, India stayed in DC with her parents.
OBIT #2. Former US Attorney General Griffin Bell died on Monday at the age of 90. Bell got his political start in 1960, serving as Georgia State Co-Chair of John F. Kennedy's Presidential campaign. In 1961, President Kennedy appointed Bell to the US Court of Appeals. He was appointed in 1977 as US Attorney General by President Jimmy Carter. He remained active in law and politics for the duration of his life, serving appointments from Presidents Reagan, Bush 41, Clinton, and Bush 43.
Daily Report by Vin Gopal - Email Vin - Facebook Vin - 01.06.09 | Permalink |
RICHARDSON WITHDRAWS FROM CABINET POST; FRANKEN WINS; KAINE TO CHAIR DNC; REID TAKES LAST SHOTS AT BUSH; McAULIFFE ENTERS VA GOV RACE.
OBAMA CABINET. New Mexico Governor Bill Richardson (D)

has withdrawn his name from entering the confirmation process to be Commerce Secretary in President-elect Barack Obama's new cabinet. Richardson acknowledged he is under federal investigation for ties with a bond company that did business with New Mexico state government, after making contributions to groups connected with Richardson. "I [withdraw] with great sorrow. But a pending investigation of a company that has done business with New Mexico state government promises to extend for several weeks or, perhaps, even months," a statement from Richardson reads. "Let me say unequivocally that I and my Administration have acted properly in all matters and that this investigation will bear out that fact. But I have concluded that the ongoing investigation also would have forced an untenable delay in the confirmation process. Given the gravity of the economic situation the nation is facing, I could not in good conscience ask the President-elect and his Administration to delay for one day the important work that needs to be done." Obama has accepted his withdrawal. Richardson said he will remain as Governor "for now." Richardson -- who previously served in the Clinton Administration Cabinet -- was a candidate for President last year. After being passed over as the VP runningmate, and later as Secretary of State, Richardson was then offered the post of Commerce Secretary by Obama.
MINNESOTA. In a remarkable turn of events since election night, the Minnesota State Canvassing Board on Monday will formally certify that Democratic challenger Al Franken defeated US Senator Norm Coleman (R) by 225 votes. Over the past month, state officials did a hand recount of every ballot cast in the race. Once the certification paperwork is signed, Coleman has seven days under state law to challenge the certification in court. Based upon the certification, Senate Democrats want to provisionally seat Franken on Tuesday -- along with the other incoming Senators -- as he will be the state-certified winner. Senate Republicans are vowing to block the move until the court challenge is resolved. However, some precedent exists for provisionally seating Franken. The Senate provisionally seated Mary Landrieu (D-LA) in 1996, even though her GOP opponent's legal challenge was still pending on the day the term began.
DNC. Virginia Governor Tim

Kaine has been tapped to serve as the next Democratic National Chair. Kaine succeeds former Vermont Governor Howard Dean, who did not seek another term. Traditionally, the sitting President gets to name the chair of his own party -- and Kaine is Obama's choice to lead the party. Kaine previously served as Mayor of Richmond and Lieutenant Governor before being elected Governor in 2005. Kaine was considered one of the final three "short-listed" to be Barack Obama's possible Vice Presidential runningmate. Kaine will serve as a part-time basis as DNC Chair until his term as Governor ends in January of 2010.
BUSHED. Senate Majority Leader Harry Reid (D-NV) stated his belief that George W. Bush is "the worst" President in the US history. Reid pointed to Bush's failed plan to privatize social security and also said Bush has done his best "to destory Medicare." Reid made his remarks on MSNBC's Meet the Press.
VIRGINIA. As expected, former DNC Chairman Terry McAuliffe announced this weekend he will be a candidate for Governor this year. McCauliffe, a top advisor to President Bill Clinton, served as the national chairman from 2001-05. He served as National Chair of Senator Hillary Clinton's unsuccessful Presidential campaign in 2008. McAuliffe faces State Senator Creigh Deeds and former State Representative Brian Moran in the Democratic Primary. The winner will face Attorney General Bob McDonnell (R) in the general election.
FACEBOOK. Please send Vin your thoughts on what you would like to see on Politics1 this year in terms of news coverage and articles. Send your thoughts, suggestions, comments and predictions to Vin via Facebook by clicking here.
Daily Report by Vin Gopal - Email Vin - Facebook Vin - 01.05.09 | Permalink |
COLEMAN-FRANKEN RECOUNT NEARS END; COLORADO GOV NAMES NEW US SENATOR.
MINNESOTA. The Minnesota
Supreme Court kept the door open for another possible intervention in the state's still unresolved US Senate race between incumbent Republican Norm Coleman and Democratic challenger Al Franken. Coleman's campaign is asking the court to hear arguments that no organized guidelines are being followed in how improperly rejected absentee ballots are added to the recount. Local officials have identified close to 1,350 ballots that may have been rejected by mistake. Franken currently leads by close to 50 votes. Meanwhile, MSNBC's Norah O'Donnell predicts that a winner will be determined by next week. Counting of the disputed absentee ballots is set to take place on Saturday, barring court action blocking the tallying. Republican Senate Leadership is vowing to filibuster any attempt next week to provisionally seat Franken, unless his election is formally certified in writing by Minnesota Secretary of State Mark Ritchie (D) and Governor Tim Pawlenty (R).
COLORADO. Denver Public Schools Superintendent Michael Bennet will be the next US Senator from Colorado. News sources reported that Governor Bill Ritter (D) will replace departing Senator Ken Salazar (D) with the politically unknown Bennet. Salazar was recently tapped by President-elect Barack Obama to serve as the next Secretary of Interior. According to several sources close to Ritter, Bennet beat out Denver mayor John Hickenlooper. The Governor will make a formal announcement on Saturday afternoon. Prior to becoming Superintendent of Denver Public Schools, Bennet served as Chief of Staff to Hickenlooper.
NEXT WEEK ON POLITICS1. We'll provide full analysis of the new Congress, an introduction to the incoming freshmen (as well as reporting on the seats which recently became vacant due to Obama Administration appointments). Stay tuned.
Daily Report by Vin Gopal - Email Vin - Facebook Vin - 01.03.09 | Permalink |
PELL DIES; HOLLYWOOD DONATES; ROBERTS SAYS FED JUDGES NEED MORE MONEY; MEDIA SPECULATION ON BILL CLINTON AND MARIO CUOMO AS POSSIBLE NY SENATE SEAT CARETAKERS.
RHODE ISLAND. Retired six-term US Senator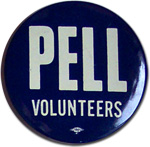 Claiborne Pell (D-RI), who was largely responsible for the creation of what arenow known as "Pell Grants" for US college students, passed away on Thursday at the age of 90. Pell -- a Yankee patrician and former US Foreign Service diplomat -- represented Rhode Island in the US Senate from 1961 to 1997. He served as Chairman of the Senate Foreign Relations Committee from 1987 to 1994. A strong advocate for education, Pell was also the main sponsor of the bill creating the National Endowment for the Arts and the National Endowment for the Humanities.
INAUGURATION. Standing with his commitment not to fund the inaugural ceremonies with lobbyist money, President-elect Barack Obama is getting some help from Hollywood. Steven Spielberg, Halle Berry, Sharon Stone, and Jamie Foxx are among the Hollywood stars who have each donated the maximum $50,000 individual contribution to the Presidential Inauguration Committee.
FEDERAL JUDICIARY. CNN reports that US Supreme Court Chief Justice John Roberts is renewing his call for higher judicial pay, warning of long-term damage to the fabric of the courts. "I must renew the judiciary's modest petition: Simply provide cost-of-living increases that have been unfairly denied," wrote Roberts. "We have done our part -- it is long past time for Congress to do its," stated Roberts. He noted Congress recently voted itself as cost of living raise, but did not include the judiciary in the pay increases.
NEW YORK. The AP reports that former President Bill Clinton and former New York Governor Mario Cuomo are both being bandied about as possible caretaker appointments to fill the seat soon to be vacated by Senator Hillary Clinton. CNN's Anderson Cooper says both men have had discussions with Governor David Paterson about filling the vacancy. However, the AP disagrees at least in part, reporting that a "spokesman for Bill Clinton said Wednesday that the former chief executive isn't interested in the job. Cuomo declined through a spokesman to discuss the seat." Media sources repeatedly claim that attorney and author Caroline Kennedy is the current frontrunner to succeed Clinton for the Senate seat.
Daily Report by Vin Gopal - Email Vin - Facebook Vin - 01.02.09 | Permalink |
FREE SPEECH ZONE. Ron and Vin wish our readers and friends all the best for 2009. Health, happiness, hope and success.
01.01.09 | Permalink |
State Senator Steve Geller (Democrat for Broward County Commissioner 2010) linked to $1 billion Mutual Benefits Corporation viatical ponzi scheme.