INDIANA
Your complete directory of Indiana candidates for Governor, United State Senator and Congress in the current election cycle ... state political parties ... the official state election office ... and state news sources.
"Pop in to Politics1. While you are at it, just bookmark the site. Sooner or later, you will be back for the links. For a quick hit, start with Politics1 -- the best links to candidate sites." -- Indianapolis Star-News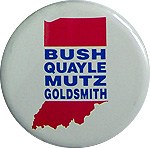 CANDIDATE DIRECTORY LEGEND:
Bold = Active Candidate
Italics = Potential Candidate
* = Incumbent

= Winner
(Incumbent Party Listed First)
Filing Deadline (Major Parties): February 7, 2014
Filing Deadline (Third Parties): July 15, 2014
Primary: May 6, 2014
This page was last updated on September 19, 2014.

---
STATE CONSTITUTIONAL OFFICERS:
2016 Elections:
GOVERNOR:
Mike Pence (R)* - (Campaign Site)
John Gregg (D) - Ex-State House Speaker, Ex-University President, Attorney & '12 Nominee
Tom McDermott (D) - Hammond Mayor, Attorney & Navy Veteran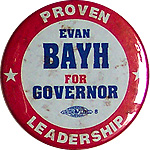 LIEUTENANT GOVERNOR:
Sue Ellspermann (R)*
ATTORNEY GENERAL:
Greg Zoeller (R)* - (Campaign Site)
STATE SUPERINTENDENT OF PUBLIC INSTRUCTION:
Glenda Ritz (D)* - (Campaign Site)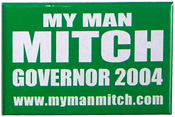 2014 Elections:
SECRETARY OF STATE:
Connie Lawson (R)* - (Campaign Site)
Beth White (D) - Marion County Clerk & Attorney
Karl Tatgenhorst (Libertarian) - IT Director & Army Veteran
STATE TREASURER:
[ Daniel Huge (R)* - Interim Treasurer. ]
Kelly Mitchell (R) - TrustINdiana Local Government Investment Pool Director
Mike Boland (D) - Ex-Illinois State Rep., Ex-East Moline (IL) School Board Member & Ex-Teacher
Mike Jasper (Libertarian) - Accountant & Financial Advisor
STATE AUDITOR:
Suzanne Crouch (R)* - (Campaign Site)
Mike Claytor (D) - Retired Accountant & Attorney
John Schick (Libertarian) - Management Consultant
---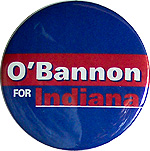 GENERAL ASSEMBLY:

State House ( Democratic Caucus - Republican Caucus )

State Senate ( Democratic Caucus - Republican Caucus )
---
U.S. SENATOR:
Dan Coats (R)* - (Campaign Site) - Next Election in 2016.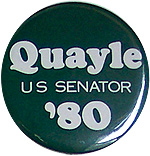 Joe Donnelly (D)* - (Campaign Site) - Next Election in 2018.
---
U.S. CONGRESS: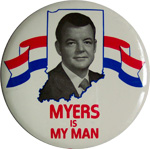 District 1:
Peter Visclosky (D)* - (Campaign Site)
Mark Leyva (R) - Carpenter & Frequent Candidate
Donna Dunn (Libertarian) - USMC Veteran
James Johnson Jr. (Write-In) - '12 US Sen. Candidate
District 2:
Jackie Walorski (R)* - (Campaign Site)
Joe Bock (D) - Univ. of Notre Dame Official, Ex-State Rep. & Ex-Non Profit Group CEO
Jeff Petermann (Libertarian) - Marketing Executive & Elkhart County Libertarian Chair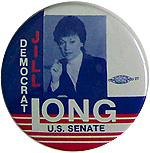 District 3:
Marlin Stutzman (R)* - (Campaign Site)
Justin Kuhnle (D) - Social Services Case Worker & '12 Candidate
Scott Wise (Libertarian) - Ex-Whitley County Councilman, Manufacturing Manager & '06/'10 Candidate
District 4:
Todd Rokita (R)*- (Campaign Site)
John Dale (D) - Teacher
District 5:
Susan Brooks (R)*- (Campaign Site)
Shawn Denney (D) - Teacher
John Krom (Libertarian) - Non-Profit Group Executive & Ex-Businessman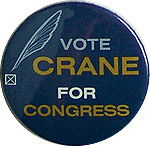 District 6:
Luke Messer (R)*- (Campaign Site)
Susan Heitzman (D) - Retired Teacher & '12 Candidate
Eric Miller (Libertarian)
District 7:
André Carson (D)* - (Campaign Site)
Catherine "Cat" Ping (R) - Technology Consultant, Army Veteran & '08/'12 Candidate
Chris Mayo (Libertarian) - Avionics Technician & Iraq/Afghan War Veteran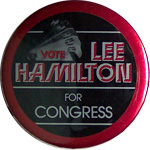 District 8:
Larry Bucshon (R)* - (Campaign Site)
Tom Spangler (D) - Businessman
Andrew Horning (Libertarian) - Engineer, Libertarian Activist & Frequent Candidate
District 9:
Todd Young (R)* - (Campaign Site)
Bill Bailey (D) - Ex-State Rep., Ex-Seymour Mayor & Businessman
Mike Frey (Libertarian) - Retired Marketing Director
---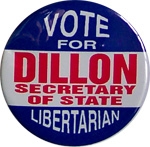 STATE POLITICAL PARTIES:
Constitution Party of Indiana
Indiana Democratic Party
Indiana Green Party
Libertarian Party of Indiana
Indiana Reform Party
Indiana Republican Party
---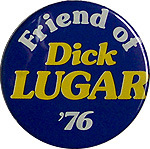 STATE ELECTION OFFICE:
Secretary of State's Office - Election Division
---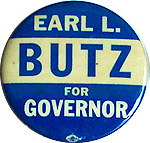 STATE NEWS SOURCES:
Anderson Herald-Bulletin
Ball State Daily News
Batesville Herald-Tribune
Bedford Times-Mail
Bloomington Herald-Times
Brazil Times
Connersville News-Examiner
Decatur Daily Democrat
Elkhart Truth
Evansville Courier & Press
Fort Wayne Journal-Gazette
Fort Wayne News-Sentinel
Frankfort Times
Gary Post-Tribune
Goshen News
Greensburg Daily News
Hammond Times
Howey Political Report
Huntington Herald-Press
Indiana's Conservative Hardball
Indiana Daily Student (Indiana University)
Indiana Progressives
Indianapolis Business Journal
Indianapolis Star
Indy Politics
IN Group Online - (Daily Political News)
Jefferson Evening News / New Albany Tribune
Kendallville News-Sun
Kokomo Tribune
Lafayette Journal & Courier
Martinsville Reporter - Mooresville Times
Michigan City News-Dispatch
Muncie Star Press
New Castle Courier-Times
Northwest Indiana Times
Peru Tribune
Princeton Daily Clarion
Richmond Palladium-Item
Rushville Republican
Shelbyville News
South Bend Tribune
Terre Haute Tribune-Star
Wabash Plain Dealer
Warsaw Times-Union
WISH TV-8 (CBS - Indianapolis)
WRTV TV-6 (ABC - Indianapolis)
WTHR TV-13 (NBC - Indianapolis)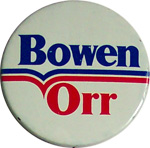 HELP MAKE POLITICS1 COMPLETE!! IF YOU KNOW OF A CANDIDATE MISSING FROM OUR LISTS, PLEASE .